Each year during Cinco de Mayo in Detroit, dozens of lowrider and motorcycle owners bring their rides out on a Sunday afternoon to have them blessed by a Catholic priest prior to the day's parade and other festivities.
Now in its 22nd year, Southwest's annual tradition began as a way for neighborhood youth to gather their lowriders together without judgment. A priest sprinkles the hood of each car with holy water before it becomes a full-on car show, where hundreds gather to gawk before joining the parade.
There are few places in Detroit that sell replicas of knight's armor, no less made in a brass to look like solid gold. There's one of these uniforms in the window at Nice Price on Vernor Highway in Southwest Detroit, and it beckons you to stop in.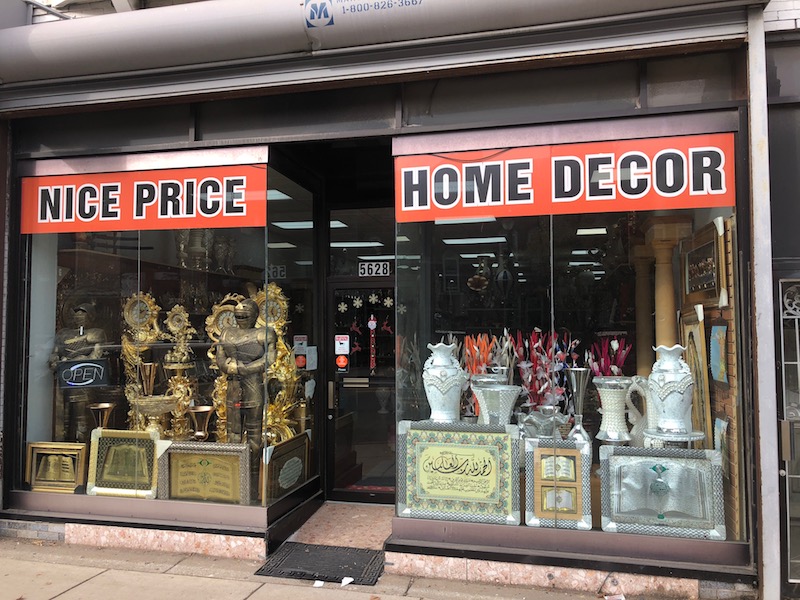 Residents in and around Corktown and Hubbard Farms have a litany of requests, from anti-gentrification measures to bird conservation, for Ford Motor Company as the automaker plans to add employees to Michigan Central Station in the coming years.
SpokesPeople: The Road to Freedom
jacksonjam@det…
Fri, 08/17/2018 - 15:56
In our recurring video series "Spokes People," we take a look at how Freedom House, an organization founded to house individuals seeking asylum in America, and the International Institute, a decades-old institution that helps immigrants find their footing in Metro Detroit, work together to help asylum seekers from Africa.
Ready to cool off? Go inside Detroit's only 'rolled ice cream' shop
clarkek@detroi…
Mon, 07/02/2018 - 10:43
You could say these dessert makers are on a roll.
Now that forecasts are hitting the D with 84 (and well above that on some days), there's no better way to beat the heat than a cool serving of ice cream. But it doesn't have to come in a cone or a cup.
From Southwest Detroit, lessons in traditional vs. 'Americanized' Mexican cuisine
clarkek@detroi…
Fri, 05/04/2018 - 10:41
The best stories come when you can admit that you don't know what something is, and that's exactly what happened with The Neighborhoods team as we went on a Cinco de Mayo search for Detroit's best botana in Southwest Detroit.
Southwest Detroit arts nonprofit launches fundraising campaign
hernandezd@det…
Wed, 11/29/2017 - 13:24
Giving Tuesday may have come and gone, but Living Arts, a Detroit nonprofit that brings year-round education to Detroit's youth, is seeking help from community members to contribute to its fundraising campaign from now until Dec. 22.
Residents of District 6 – Southwest Detroit – are asked to give feedback to muralists and the City of Detroit's General Services Department on the creation of murals of three of the most trafficked viaducts in the area.
The Springwells Avenue viaduct on Springwells Avenue just off I-75, the West Vernor Highway viaduct between Livernois Avenue and Waterman Street and the Livernois Avenue viaduct between Toledo and John Kronk streets were chosen as canvases for local artists to not only beautify the spaces, but also bridge communities.
SOUND OFF: Your feedback on Southwest or Southwest Detroit
foleya@detroitmi.gov
Fri, 09/29/2017 - 10:49
Earlier this month, The Neighborhoods asked for feedback on a designated name for the shaded area above on our citywide map. Is it Southwest, Southwest Detroit or Central Southwest?
Angela Reyes was tired of burying children in Southwest Detroit.
Twenty years ago, she was watching neighborhood teens fall victim to the gang violence in the area. So, in the living room of her home, she decided to work with the troubled youth rather than shun them.
Subscribe to Southwest Detroit