"The End of the Line…"
Those are words cherished by bus drivers everywhere. Why? Because it's the only time they get a well-deserved break and some alone time.
But these days, alone time is a thing of the past.
"A cleaning crew comes on the bus to sanitize and wipe down surfaces that riders are actively touching."
During these uncertain times, we can lean on hope! We are starting a new series entitled "Detroit Heroes" where we will highlight the essential workers at the City of Detroit ensuring we are safe and our city is running!
Education is the most powerful weapon which you can use to change the world. -Nelson Mandela
…And in the age of COVID-19, education can save lives.
Let's be honest. With the Governor's Stay at Home order still in place, we all have a little extra time on our hands to fill out the 2020 Census. It's a simple and easy process; it takes up to 10 minutes to complete.
The Census count determines billions of dollars in federal funding and programs that affect the Detroit community, schools, and residents! Here are 13 reasons why you should #BeCountedDetroit
It's the last day of Women's History Month and we aren't letting COVID-19 stop us from celebrating amazing women contributing great things to our city. We took nominations from our readers to find our second cohort of Future History Makers. Meet the ladies.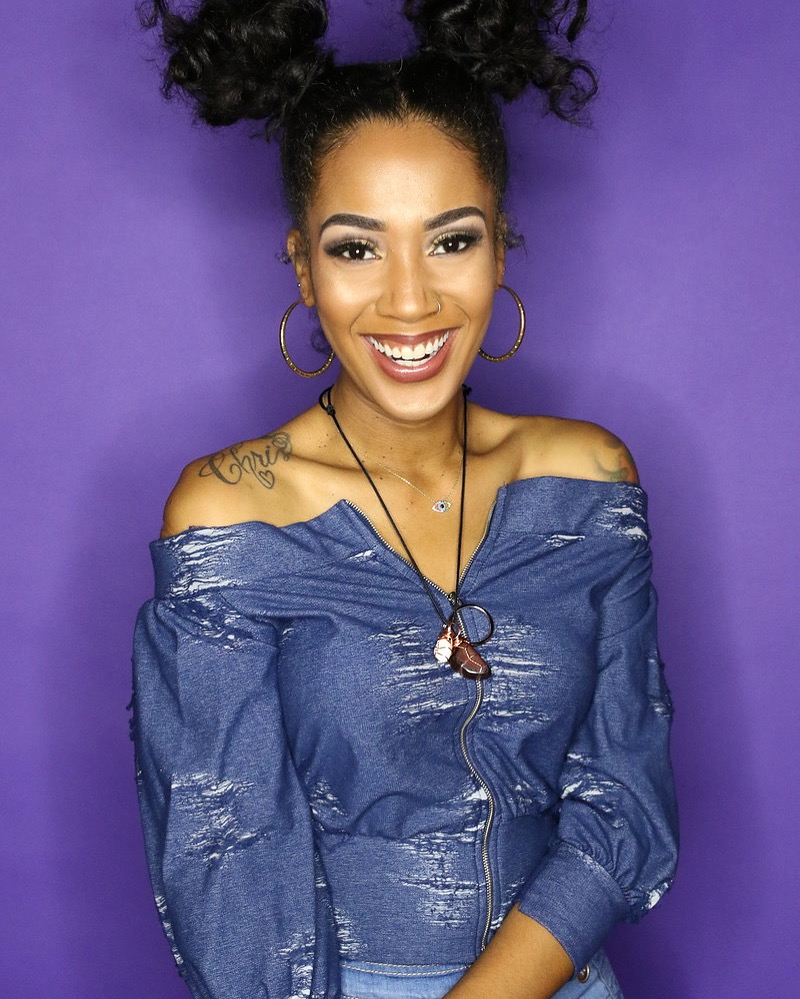 Randi Rossario Maples, 30
Drive up COVID-19 testing to begin Friday, Mar. 27
[email protected]…
Wed, 03/25/2020 - 15:27
Mayor Duggan and the City of Detroit has teamed up with three counties and three health systems to aid in the fight against COVID-19. Beginning Friday, Mar. 27, 400 people per day will be able to receive COVID-19 tests, a doctor's order will be REQUIRED, at the Joe Dumars Fieldhouse at the Michigan State Fairgrounds.
Managing self-care while practicing social distancing is tough. You may not have complete access to your coping mechanisms for depression or anxiety. Social distancing might have you going a little stir crazy or you're working from home while being a parent/guardian 24/7. All in all, you're not taking the time to center yourself.

Neighborhoods writer Jamilah Jackson spoke with clinical therapist Natasha Wilson about how to manage your mental state while being at home.
Jamilah:
Staying active during COVID-19
[email protected]…
Fri, 03/20/2020 - 11:18
Under Governor Gretchen Whitmer's orders, gyms have been closed to lower the spread of COVID-19. Just because you can't get to the gym doesn't mean you can't be active. The Neighborhoods has teamed up with local trainers to make sure your summer body is ready after COVID-19 is under control!
First up, we have Lower Body Training with Chris "Smitty" Smith. Smith is a local trainer and proprietor of Smitty Be Liftin Personal Training.
Michigan Governor Gretchen Whitmer announced a statewide school closure in response to the COVID-19 outbreak. Michigan students were asked to stay home from March 16 to April 5 with hopes of reopening school buildings on April 6.
This means parents are now becoming teachers. This can be a huge strain on those both working from home and providing instruction to their child(ren). Most parents don't have to worry about a learning slide until the summer but the closures could also create a learning gap.
#313Day: Visiting Iconic Detroit Spots
[email protected]…
Fri, 03/13/2020 - 17:45
The Neighborhoods Team couldn't figure out which iconic Detroit spot to visit for 313 Day so they visited them all with the help of their friendly hood guide, Branden Hunter of the Detroit Free Press.
Watch videos like this and more on our Comcast Cable Channels 10, 21, 22 and 68.
Subscribe to Citywide