About us
Welcome to The Neighborhoods, where we are the spirit of Detroit. We're here to tell your stories from across the city and share them with everyone. East side, west side, southwest — it's our belief that everyone here has a story to tell.
Here at TheNeighborhoods.org, you can learn more about the city's 200-plus neighborhoods (yes, there are that many) in the city, events and happenings, resources for families, information about block clubs, neighborhood organizations and volunteer opportunities, and the people and business that make Detroit home. We're also live on Comcast Channel 21, a City of Detroit cable channel, and MyDetroitCable, the City's YouTube channel.
Have an idea you'd like to share with us? Email [email protected] or mail us at
City of Detroit — Department of Storytelling
2 Woodward Ave., Suite 333
Detroit, MI 48226
Staff Bios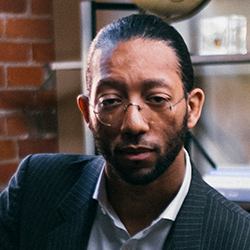 Eric Thomas, chief storyteller
Eric Thomas is an entrepreneur, storyteller, social commentator, brand strategist, artist, self-taught designer and life-long Detroiter. As co-founder of the local storytelling agency Saga MKTG, Eric has spent his career connecting nonprofits, municipalities, and businesses to communities through honest and thoughtful marketing strategies. His goal has always been to connect people to resources while celebrating the rich diversity of identity and experiences. In his decade of entrepreneurship, he has been most proud of hiring and contracting mostly Detroiters and creatives of color. In his national speaking, he is a fierce advocate for diversifying talent pipelines and hiring the true culture creators in America. His writing on inclusive spaces, social equity, and Detroit has been published in the Detroit Free Press, Hour Magazine, and the Financial Times.
What I do: As chief storyteller I am to celebrate Detroiters and connect Detroiters to resources to improve their quality of life.
My favorite thing about Detroit: The people.
Talk to me about: Branding, Social Media, Storytelling, Detroit Talent, Diversity, Inclusion, Asset-based framing for communities of color.
If I had a superpower, it would be: The ability to create matter
Follow him on Twitter at @Eric_S_Thomas and email him at [email protected]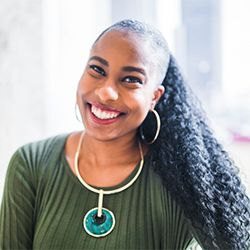 Jamilah Jackson, writer
A native Detroiter to the core, Jamilah Jackson is a Wayne State University and Renaissance High School graduate, and is proud to be apart of Detroit's story. Before joining The Neighborhoods team, Jackson used public relations as her avenue for storytelling; highlighting the best in her clients at lovio george communications + design. In 2015, she joined the Enough SAID African American 490 Challenge, an organization seeking funds to help test over 1,300 untested rape kits found in Wayne County.
What I do: Highlight new and exciting things happening in the city but also shining a light on the people that stuck with us!
My favorite thing about Detroit: The summers. There is nothing better than a Detroit summer.
Talk to me about: Dancing. Beyoncé. Michael B. Jordan. Women's rights.
If I had a superpower, it would be: Skin energized by the sun and hair that defies gravity. Oh wait, I already have that, #BlackGirlMagic!
Follow her on Twitter at @jackson_jamilah and email her at [email protected]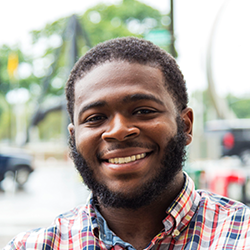 Cyrus Tetteh, photographer
Cyrus Tetteh is a native Detroiter and University of Michigan-Ann Arbor graduate. During his time at Michigan, Cyrus began to blossom as a creative and businessman, teaching himself graphic design, videography, audio engineering, fashion design, photography and more. Cyrus picked up the camera during his freshman year to photograph his clothing brand, Cool Club Clothing. Since then he has accumulated photography accreditation from Rolling Stones, Huffington Post, RapUp, Big Sean, Bloomberg L.P. and the City of Detroit.
What I do: Capturing the best moments in the city that raised me.
My favorite thing about Detroit: After visiting other big cities like New York and Chicago, I definitely appreciate Detroit's chill vibe. I can drive anywhere that I want to go and it'll only take 20 minutes or less. Traffic stresses me out!
If I had a superpower, it would be: Teleportation and being in two places at once.
Follow him on Twitter at @supercyrusb and email him at [email protected]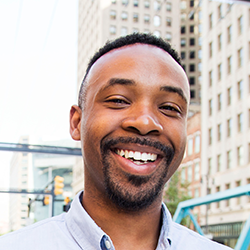 Jeremy Brockman, videographer
Jeremy Brockman is a cinematographer from Detroit. His love for filmmaking is grounded in his belief that thoughtful storytelling creates a gateway to promote better understanding of other cultures and ideas. Jeremy has lensed award-winning short films that have screened at film festivals locally and nationally. In addition to short narratives, Jeremy has also served as Director of Photography in the documentary and music video realm for clients such as the Detroit Medical Center and Universal/Motown Records.
Jeremy is a graduate of Wayne State University and is proud to live, work, and play in the City of Detroit.
What I do: Create authentic images of fellow Detroiters.
My favorite thing about Detroit: Going out of town and "being from Detroit". Also, BBQ Better Mades.
Talk to me about: Anything about Africa and the African Diaspora, obscure foreign films from years past and science that could be fiction.
If I had a superpower, it would be: Time travel. I need to see how it really happened.
Follow him on Instagram at @Brockfeb and email him at [email protected]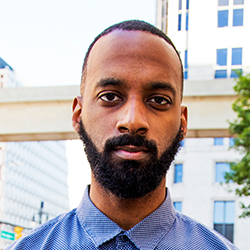 Zachary Cunningham, videographer
Zachary Cunningham is a director, writer and poet from the east side of Detroit. Beginning with his original piece #Detroit, Zachary hit the ground running creatively while teaching himself the craft of filmmaking. His passion for poetry inspired the jazz-infused art pieces Bess Part's I and II. As his skills developed, he began exploring documentary filmmaking, which led to his mini documentary "The Strength To Persevere," which chronicled his father's upbringing as an orphan. The documentary went on to place as a finalist in the 1st Annual Worldwide FilmConvert Cinematography Competition. He soon began scripting his first two narrative short films "The Crack" and "Regret(s)" in late 2012. A premiere for both films was held at the Millennium Center in Southfield on Feb. 28, 2014. Zachary was featured in publications BLAC Magazine and Ambassador Magazine to discuss both films. Zachary has also taken the role of cinematographer on various short form projects including the romantic comedy "The Price of Being Wanda" directed by Pierrot Joseph and "TORMENTO" by Greg Dockery (an official selection of the Cinetopia Film Festival). He has recently completed production for his third short film titled "You Better Run." Zachary hopes to use film as a platform to his people's story.
What I do: The same thing Stokely Carmichael did, I just have a camera.
My favorite thing about Detroit: The people. I've learned most of what I know from Detroiters.
Talk to me about: Anything historical. Black history, film history, etc. I also love a great hip-hop debate.
If I had a superpower, it would be: To heal people
Follow him on Instagram at @zachary.cunningham and email him at [email protected]