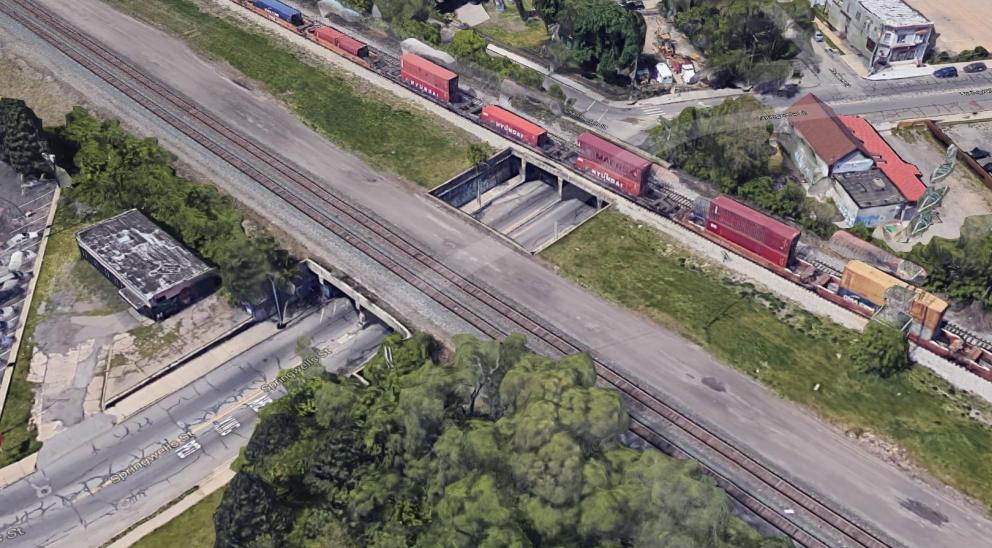 New murals coming to Southwest viaducts; feedback wanted
Residents of District 6 can share what they'd like to see in artistic creations
Residents of District 6 – Southwest Detroit – are asked to give feedback to muralists and the City of Detroit's General Services Department on the creation of murals of three of the most trafficked viaducts in the area.
The Springwells Avenue viaduct on Springwells Avenue just off I-75, the West Vernor Highway viaduct between Livernois Avenue and Waterman Street and the Livernois Avenue viaduct between Toledo and John Kronk streets were chosen as canvases for local artists to not only beautify the spaces, but also bridge communities.
"The viaducts have long divided our communities," District 6 councilwoman Raquel Castaneda-Lopez says in a release. "These murals will fill these spaces and reflect who we are."
The trio of murals are the first project for City Walls, a citywide initiative aimed at utilizing Detroit's creative community to create art along spaces repeated hit by vandalism.
The meeting will be held from 6 p.m.-8 p.m. on Monday, Oct. 2, at the Roberto Clemente Recreational Center at 2631 Bagley Ave.