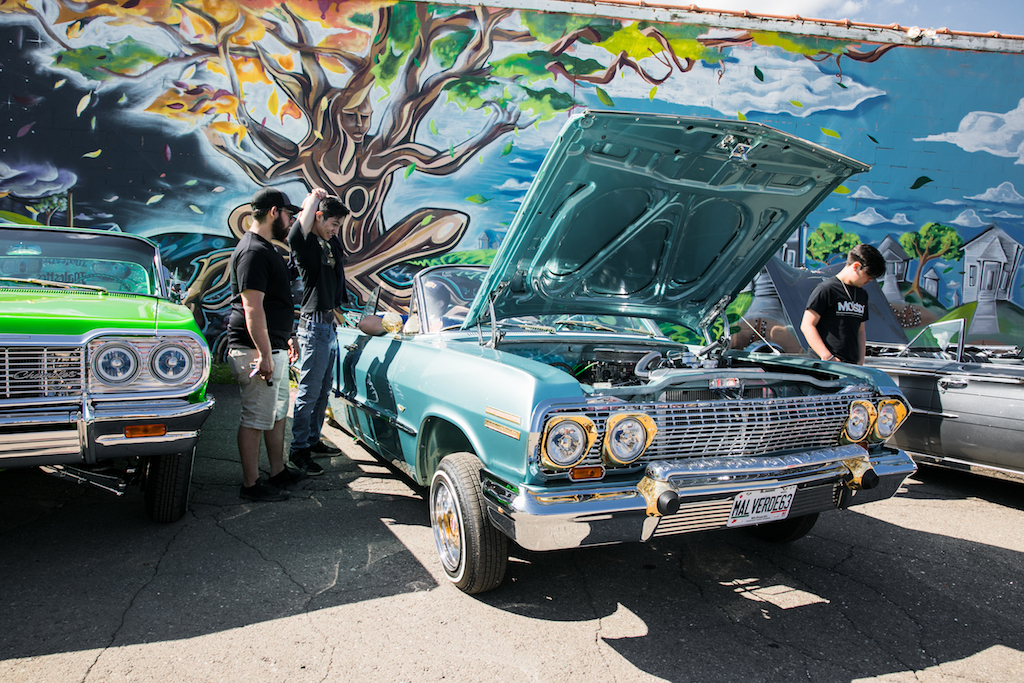 Photo gallery: Blessing of the Lowriders 2019, a true Southwest Detroit tradition
Annual car show now in its 22nd year
Each year during Cinco de Mayo in Detroit, dozens of lowrider and motorcycle owners bring their rides out on a Sunday afternoon to have them blessed by a Catholic priest prior to the day's parade and other festivities.
Now in its 22nd year, Southwest's annual tradition began as a way for neighborhood youth to gather their lowriders together without judgment. A priest sprinkles the hood of each car with holy water before it becomes a full-on car show, where hundreds gather to gawk before joining the parade.
Blessing of the Lowriders has grown from a small gathering in the parking lot of Ste. Anne's to one of the City's signature events. Below are some of our favorite photos from the weekend.
All photos: Cyrus Tetteh/City of Detroit