Welcome to April and the slow rollout of spring! On social media, we profile Detroiters making an impact. The Neighborhoods and City of Detroit profile are spreading the love and since we got a minute until it steady warms up, let's quickly look back to what went down in March.
Playa Vs Playa
A pilot shuttle designed to move shoppers up and down the Livernois corridor during road construction launches today.
Starting August 14, riders can park at 11 locations around the Avenue of Fashion and ride the shuttle for free between locations from August 14-16. Riders are encouraged to patronize the shops along the route.
The shuttles run from noon to 6 p.m. on weekdays. The pickup and drop-off locations are detailed in the map below.
What's it like to be a competitive deaf athlete? AnQuniece Wheeler can tell you.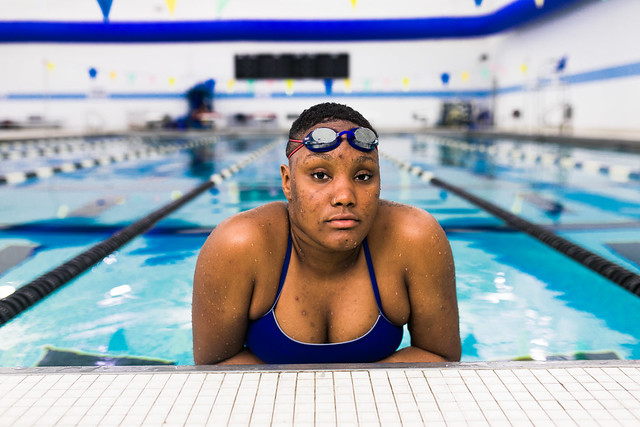 Wheeler, 18, will represent the United States in the World Deaf Swim Championship in Brazil this summer. She's been swimming locally at Adams-Butzel Recreation Center since she was 9.
Video Credit: Jeremy Brockman
A community meeting will be held on August 16 for residents in and around Livernois-McNichols to discuss proposed streetscape improvements to the area.
Top of the agenda for residents? A chance to sound off on the long-debated median along Livernois Avenue, which has been a source of back-and-forth for Detroiters for years. The City of Detroit Planning Department is looking to take feedback on possibly removing the median completely and instead widening the street or widening the sidewalk.
A community meeting will be held on August 1 for residents in and around the Livernois-6 Mile neighborhoods to discuss design-centric improvements to the area.
The meeting is hosted by the City of Detroit's Planning and Development Department as part of Design Center in a Box, a collaboration between the Cdepartment and the Detroit Collaborative Design Center at UD Mercy. It is funded by the Knight Foundation's Cities Challenge.
The re-christened Ella Fitzgerald Park is getting some new public art.
Designed by famed muralist Hubert Massey, volunteers from the neighborhood are getting a chance to lend a hand to the piece's construction.
"It's about bringing communities together and getting people to participate and interact across the board," Massey tells The Neighborhoods. "Part of this is about people reinvesting in the community."
District 2 residents are invited to discuss a pair of proposed streetscapes along the Livernois Avenue corridor during a community meeting with the City of Detroit Planning and Development Department Thursday night.
The two proposed options primarily affect the Avenue of Fashion between the University of Detroit Mercy and Eight Mile Road. Residents are asked to voice their feedback on whether to add bike lanes or an extended sidewalk on both sides of Livernois.
For Valentine's Day, The Neighborhoods will be sharing short and sweet love stories from Detroit couples who met in Detroit. Join in on the love using our #DetroitLoveStory hashtag.
ASHLEY AND TIM FLINTOFF
Neighborhood: Fitzgerald
Consider development in Detroit. Well, let's back up a second – consider development. When Detroiters hear the term, a few images come to mind: Towering skyscrapers, new restaurants, luxury condos. And, more often than not, someone in the 1% — or very close to it — is usually the driving force.
Development often brings negative connotation as well, often meaning that if something new is built, something old has to be moved out of its place. And again, a one-percenter might also be that driving force.
Subscribe to Fitzgerald