According to the U.S. Census Bureau, 7.6 percent of Detroit's population is Hispanic or Latino. Many live in southwest Detroit, also known as Mexicantown; a vibrant community less than two miles from downtown.
Detroiters frequent the neighborhood to enjoy great food, music, and to experience a different culture. However, there's an extraordinary story behind Latinos and how this community came to be.
For many Detroiters, a renovated home offers an extra layer of security and comfort to their standard of living. For Jose Guzman of Southwest, it means that he can breathe a little easier. Literally.
'Who got the props?': Get to know Motor City Street Dance Academy
[email protected]
Thu, 08/15/2019 - 11:00
Get an inside look at Motor City Street Dance Academy's 2v2 breaking competition, Who Got The Props.
Movement and MoPop each had to start somewhere.
The aforementioned electronic music festival – and Detroit's unofficial kickoff of summer – is an internationally recognized signature event, drawing crowds north of 100,000 to Hart Plaza each year. MoPop, a new player on the stage, has seen such a rapid expansion since 2015 that it's looking to switch locations in the near future.
When you first look at a piece by Freddy Diaz, also known as Southwest Freddy, you'll notice the soft, warm color palettes that form realistic and youthful looking scenes. If you look closer, you'll see that the artist – better known in his circles as SW Freddy – pays homage to his Hispanic heritage with hints of hip-hop culture, a melting pot of cultures blending into picturesque murals.
Each year during Cinco de Mayo in Detroit, dozens of lowrider and motorcycle owners bring their rides out on a Sunday afternoon to have them blessed by a Catholic priest prior to the day's parade and other festivities.
Now in its 22nd year, Southwest's annual tradition began as a way for neighborhood youth to gather their lowriders together without judgment. A priest sprinkles the hood of each car with holy water before it becomes a full-on car show, where hundreds gather to gawk before joining the parade.
There are few places in Detroit that sell replicas of knight's armor, no less made in a brass to look like solid gold. There's one of these uniforms in the window at Nice Price on Vernor Highway in Southwest Detroit, and it beckons you to stop in.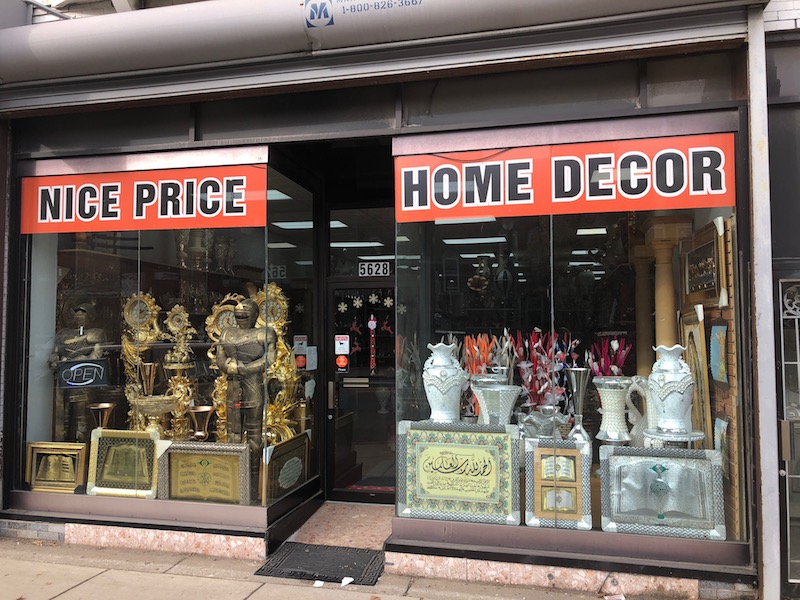 Affordable housing, anti-gentrification top list of residents' requests for Ford project
[email protected]
Wed, 09/19/2018 - 16:15
Residents in and around Corktown and Hubbard Farms have a litany of requests, from anti-gentrification measures to bird conservation, for Ford Motor Company as the automaker plans to add employees to Michigan Central Station in the coming years.
In our recurring video series "Spokes People," we take a look at how Freedom House, an organization founded to house individuals seeking asylum in America, and the International Institute, a decades-old institution that helps immigrants find their footing in Metro Detroit, work together to help asylum seekers from Africa.