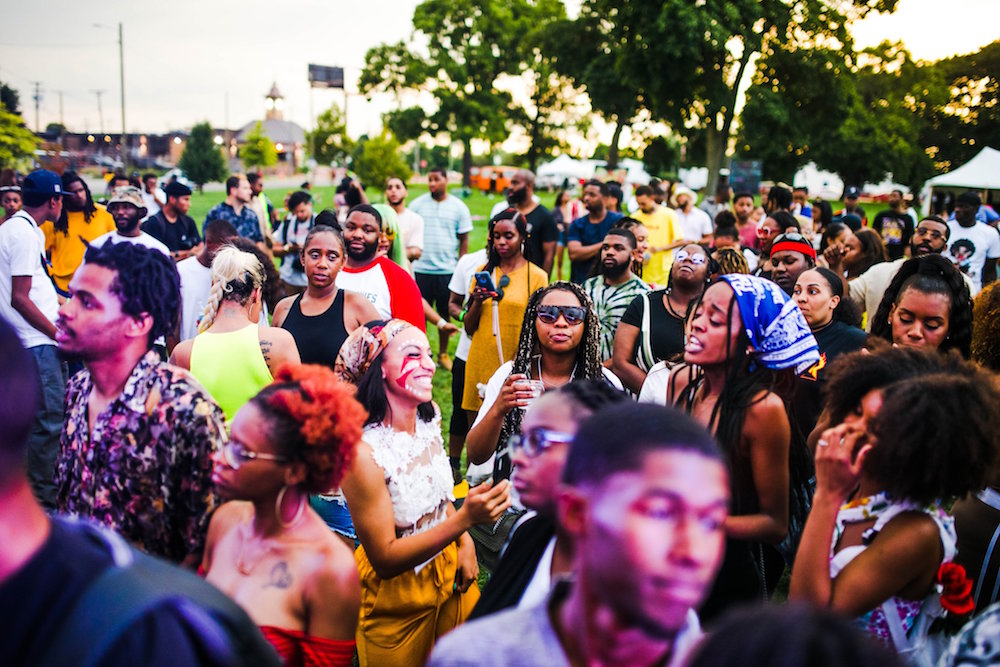 Meet the Black millennials ushering in a new kind of Detroit music festival
Native Detroiters stake their claim in Detroit's fast-growing performance economy
Movement and MoPop each had to start somewhere. 
The aforementioned electronic music festival – and Detroit's unofficial kickoff of summer – is an internationally recognized signature event, drawing crowds north of 100,000 to Hart Plaza each year. MoPop, a new player on the stage, has seen such a rapid expansion since 2015 that it's looking to switch locations in the near future.
Music festivals are not new to the city, but trends point toward reinforcing Detroit as a destination for live performance, with The Detroit Jazz Festival, Dally in the Alley, Ribs & Soul Fest and Detroit Music Weekend also having standing appointments on Detroiters' calendars.
That's lent opportunity for a new generation of event organizers to try their hand at launching all-new festivals for up-and-coming Detroit talent, with a strong focus on Black millennial expression. Three newer festivals in the city mark their dates in August; two of the three are led by women, a rarity in this space.  
"Curating a festival as a black millennial in Detroit has been particularly interesting in the sense that as millennials we are kind of looked upon as very brave, loud voices and I think it's because we are tired," Numi Ori, founder of AfroFuture Fest – which has its first landing on August 3 – tells The Neighborhoods. 
"We see things that have not served our ancestors and elders and we want to be apart of the transformation of those things. It's a tiring process but it's very fulfilling and invigorating," she adds.
Creating an event to draw just 100 isn't light work. Funding. Securing space. Avoiding competition for crowds. Booking acts. In one case, a well-publicized feud between an artist on the bill and the mission of the festival, but more on that later. 
"It can have its challenges, funding being the hardest hurdle," Leah Hill, founder of the Kindred Music & Culture Festival, says. Kindred is now in its second year.
"There are many times where financially it can get tough determining cash flow and raising money. I have also definitely found myself trying to prove the value of Black millennials to sponsors," Hill says.
"At the end of the day, though, the support I have received from my fellow Black millennials in the city has made the efforts well worth it," she adds.
Desmond Dunn, founder of the all-new Reveal Detroit Festival Weekend Carnival, echoes those sentiments because he does it for the culture.
"Curating a festival as a Black millennial in the blackest city in America is everything I'd hope it to be," he says. "This opportunity allows me to create a space for faces like mine and to share our cultural perspective. The support I'm receiving from my community, my team, and Detroit Public Schools makes this experience worthwhile. It allows us to exceed expectations and set the standard for future Reveal Detroit events." 
These millennials are forging their own paths to mega festival success. We asked each festival organizer what it was like to curate, producer and market an event of these sizes as Black millennials in Detroit.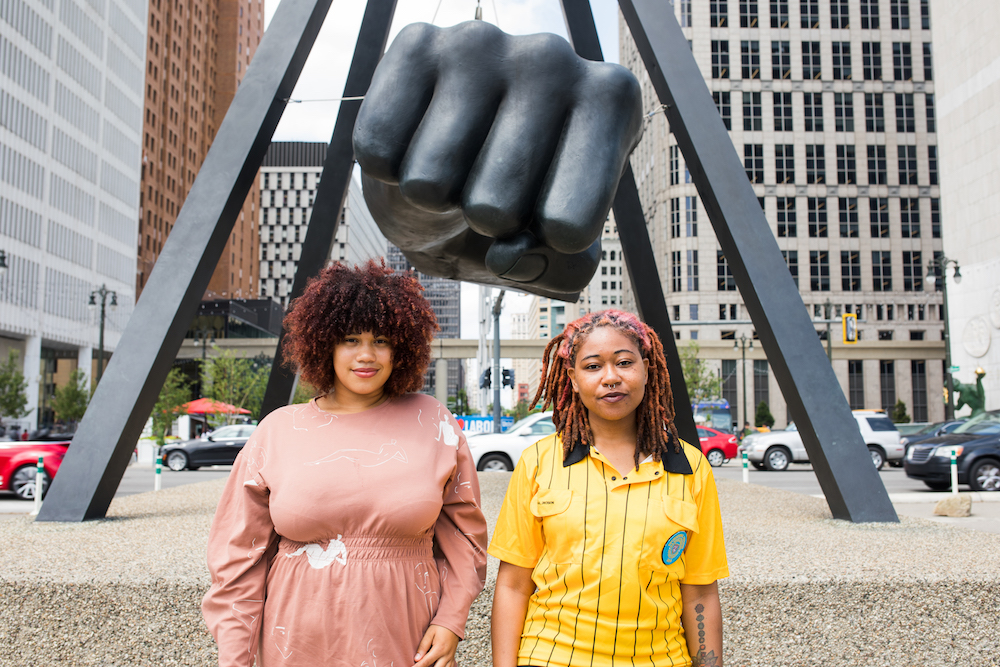 AfroFuture Fest – August 3 ($20) 866 Manistique Street
Numi Ori and Franchesca Lamarre's festival caught international attention when their ticket-pricing structure, which asked white attendees to pay $10 more than people of color, led to one of the artists asking to remove her name from the lineup. After days of back-and-forth, AfroFuture moved to a single price of admission for all attendees. 
What got lost in the coverage is what AfroFuture Fest is all about: A celebration for afrofuture enthusiasts. Ori and Lamarre describe it as "Essence Fest meets Afro Punk." 
"As an artist, coming up with this concept was freeing," Ori said. She set out to create the festival so Black and Brown people had a chance to live without restrictions. 
"Being a native Detroiter from the eastside, just to see how much further we have to go as a community and knowing these small grassroots movements that we are trying to fester really pushes and motivates the work," Ori says.
AfroFuture Fest was created because Ori and Lamarre noticed people of color were often absent from the larger music festivals and wanted to give us a space to enjoy black artists. "It was about uplifting the voices in our hood," Ori said. "Some of these people I've created work with for a number of years. They are very talented but have yet to get the exposure I feel a lot of deserve."   
The festival lineup includes both musical acts and visual artists. Guests can vibe to the sounds of Ideeyah and Actually Mae while you take in the photography of BlkBoyShine. 
https://www.eventbrite.com/e/afrofuture-fest-tickets-64562699773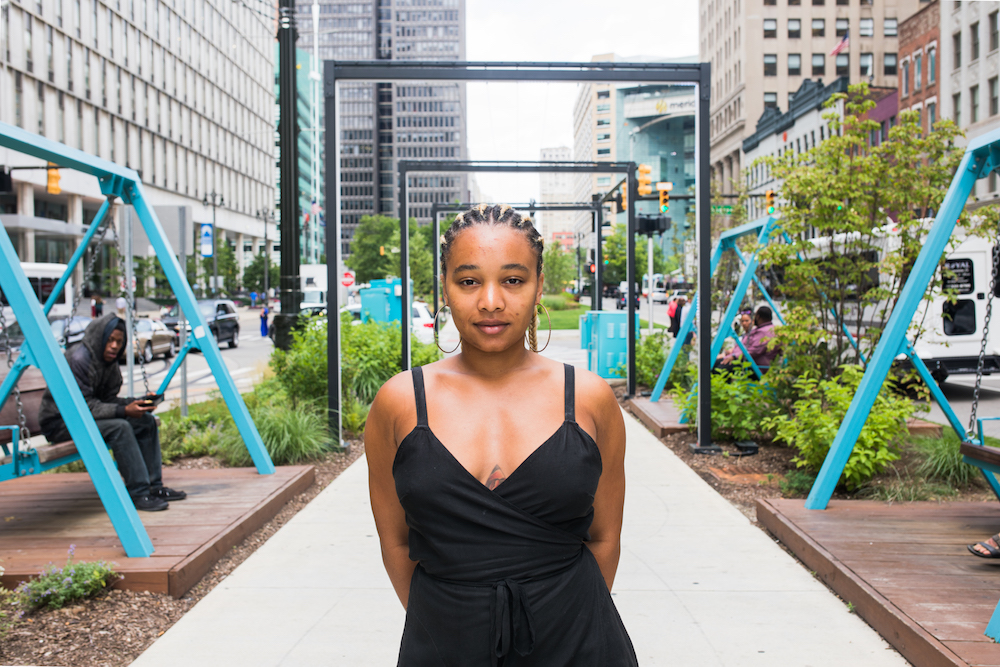 Kindred Music & Culture Festival – August 10 ($45) Roosevelt Park in Corktown
In its second year, the Kindred Music & Culture Festival is yet again a platform to elevate Black music and Black artists. 
"There is so much talent in Detroit, it's crazy – which is one of the reasons behind starting this festival," said Leah Hill, Kindred Festival founder. "Artists picked for the festival are consistent with their music, provide a great live experience and have a budding fan base." This year's artists include Charity, Milfie, Izzy Fae, Phil Swish and Lana LaDonna. Willie Mac Jr. and Supercoolwicked will both be returning to the Kindred stage. 
This year's festival consists of 23 artists and DJs compared to the 12 slots filled last year. Hill also garnered sponsorship from Avion Tequila and the Detroit Pistons, who will provide a basketball court for festivalgoers to participate in a free-throw contest with season-opener tickets as the prize. Hill says there are lots of other surprises in store but people will just have to attend to experience them. 
Kindred is definitely a team effort. Hill, a University of Michigan alumna, works with two of her classmates, Chelsi Modest and Venice Session, to bring it all together. Modest is as Hill explains "a logistics wiz" and Sessions handles all things staging, sound and lighting. 
Of remarkable note: The Kindred team had never thrown a music festival before last year.
"We all have learned so much," Hill said. "I compare it to the knowledge you gain from doing an internship after you've been learning about the skills necessary to complete a job in school." 
"This year we're so much more confident in our abilities and capability to make sure this year's festival is better than the last."
https://www.kindredfestival.com/
Reveal Detroit Festival Weekend Carnival – August 24 and 25 ($25-$50) El Club in Southwest Detroit
Since 2014, Desmond Dunn has curated over 50 events around Metro Detroit "revealing" residents to new experiences, restaurants and places to go. The festival weekend has always been Dunn's dream since the founding of his 501c3. 
"As years progressed and Reveal Detroit's impact has grown, I've finally gained the resources to make the Reveal Detroit Weekend possible," Dunn said. "The weekend of events introduces the true philanthropic nature of what my brand, Reveal Detroit is all about."
The carnival will feature carnival games, face painting, tarot card reading and more. Hosted by Detroit radio personality Stewe, festivalgoers can enjoy performances from Detroit Kobe, King Milo, Chan Like Jackie, Tae Envy and so many more amazing artists. When they aren't cheering on the artists, they'll be vibing out to sounds provided by DJ Bleek, The Playlist Princess and Problematic Black Hottie. 
"My goal was to showcase overlooked artists and bring to them to all one platform," Dunn said. "From up and coming featured artists, to our headliners who have gained exposure from a national audience, they all deserve to grace the stage for the Reveal Detroit Weekend."
The carnival weekend isn't just a party. Students from the Detroit Public Schools Community District will be on-site shadowing festival producers to get a hands-on experience with entertainment industry professionals. Proceeds from the festival will also benefit the school district so festivalgoers will be partying with a purpose.
https://www.eventbrite.com/e/reveal-detroit-festival-weekend-18-tickets-62930931109