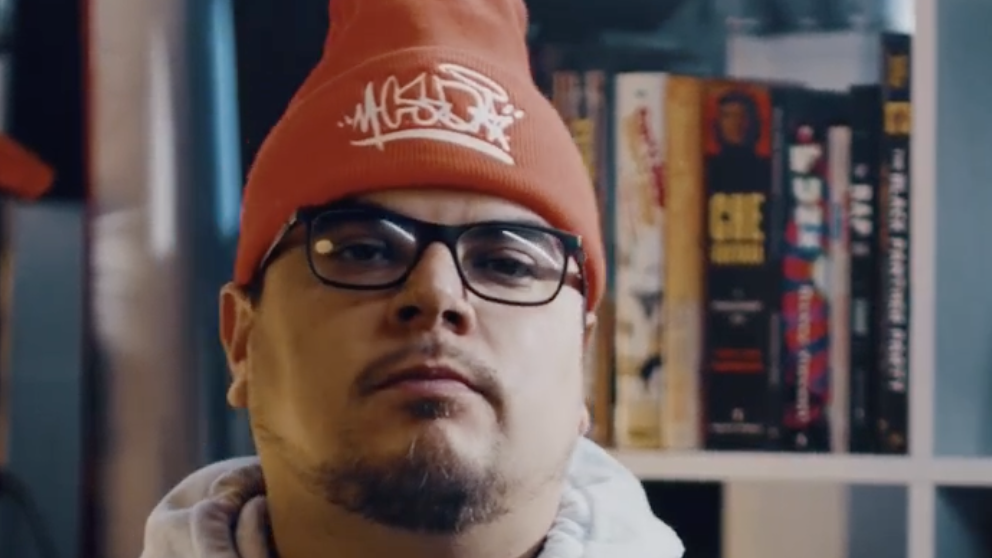 SW hip-hop impresario Benito "Mav-One" Vasquez
Building community through contemporary culture
Southwest Detroit's hip-hop ambassador Benito "Mav-One" Vasquez has a seriously deep respect for the culture.
"Late 90s, early 2000s, hip-hop was very much, at least in my neck of the woods, the culture that brought people together. There was crews dancing at different centers, different schools. One of the biggest draws into getting started with what I do was how much fun I had."
He gets live when talking about lock-in parties, crew battles – even getting together with other breakin' crews just to practice.
"There was a sense of community that really got built through hip-hop. But for whatever reason, it ended up fallin' off. The scene fell out. They closed a lotta spaces. Even places for us to practice. It killed the scene."
Mav says that was the catalyst for him to become a teacher. The scene fell back into garages and basements. Younger folks started getting involved. Mav knew he could play a role in shaping the comeback. He eventually started teaching hip-hop dance back in formal settings.
"Teaching inside all these different studios, they really didn't prioritize culture or actual respect of the movements. It was like, 'hey we just want people to learn windmills – and less about the culture and history of things."
He saw it as a half-measure. "Here's 45 minutes of teaching kids a routine, and we're not really about individualism. Which is completely counter to breaking and hip-hop culture."
He needed a space to do his thing, his way. The community provided a solution. Friend and musician Gabriel Duran was working close with his grandfather, the late Ismael Duran, founder of Garage Cultural.
"Gabe's grandpa needed us to help moving chairs and tables, and we needed a place to practice. It grew into a relationship and mentorship. There was never any monetary exchange. It was all about support."
Mav would go on to create The Motor City Street Dance Academy, located in fresh new digs at 6509 Michigan Avenue.
Their mission statement says it all "Building Community by empowering youth through hip hop culture."