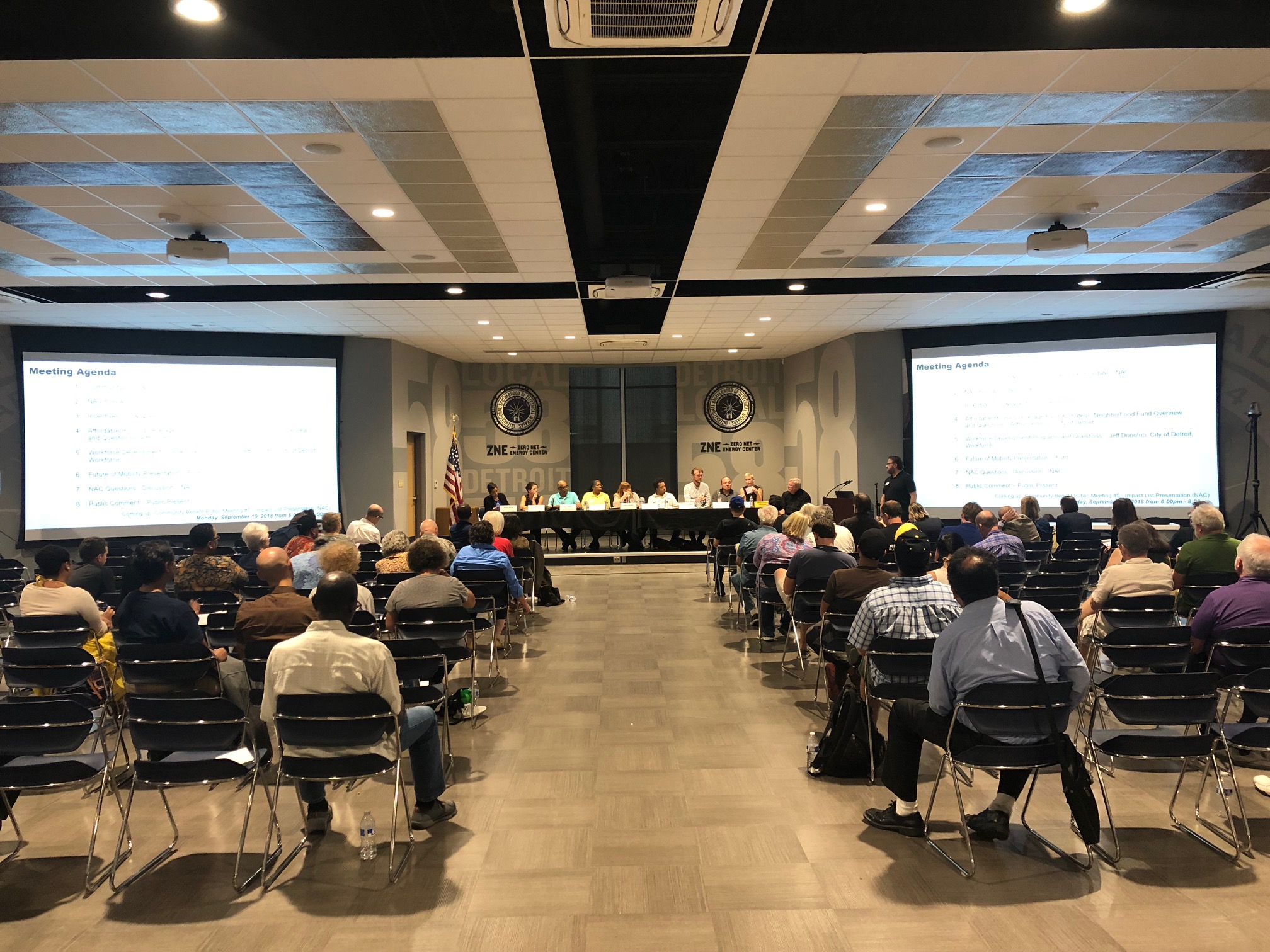 Affordable housing, anti-gentrification top list of residents' requests for Ford project
Corktown, Hubbard Farms-area residents
Residents in and around Corktown and Hubbard Farms have a litany of requests, from anti-gentrification measures to bird conservation, for Ford Motor Company as the automaker plans to add employees to Michigan Central Station in the coming years.
The requests come Monday night after a series of meetings held under Detroit's Community Benefits Ordinance, where residents appoint a Neighborhood Advisory Council to act as a mediator between a developer and neighbors in "impact areas," or areas that will see major development.
At the top of resident concerns is affordable housing. Housing-related requests from residents include:
A provide rent subsidy for people who have been renters in the Impact Zone for a five-year period
A program to subsidize property tax payments for homeowners who have lived in their homes for 15 years or more
Keeping the Victor Attar Apartments and Clement Kern Gardens, two affordable housing complexes, as affordable
Construction of more affordable housing units
A contribution to the Detroit Affordable Housing Development and Preservation Fund for use in the area
A fund that would create an opportunity for current renters to apply for financial assistance to become homeowners in the area
A fund that would create an opportunity for property owners to make necessary renovations, including solar or renewable energy options
A fund to create an opportunity for property owners struggling with property taxes or water drainage fees to apply for foreclosure prevention
Ford will weigh all of the above concerns and communicate further with residents during a meeting on Sept. 24, where the Neighborhood Advisory Council will reconvene.
Other requested improvements include a home-repair grant program, college scholarships for children living in Ford's footprint, improvement to parks — including adding bay swings, pavilions, soccer nets, trees and playground equipments to various parks in the area — and recreational facilities, the creation of a bird habitat, and preference for hiring area residents for jobs.
Much of the funding for each of the resident requests will come from a $5 million investment from Ford into the Strategic Neighborhood Fund, which is a citywide effort to improve facades, streetscapes, mobility and increase housing across several neighborhoods; a $5 million investment in the Affordable Housing Leverage Fund; a $5 million Education and Workforce Training fund; a $12 million Community-Controlled Grant Fund; and a $12 million Community Controlled Permanent Fund.
Watch the entire meeting in the video link above.