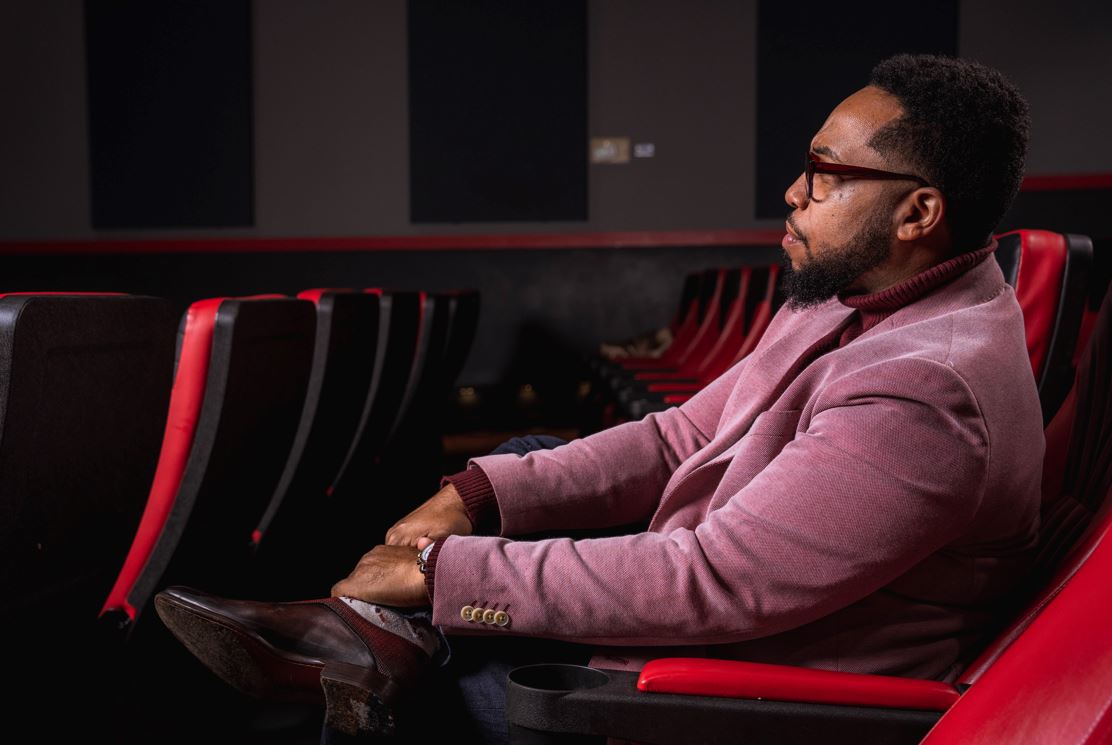 Darren Brown: Expanding Detroit's cinematic universe
Opportunities for locals to get involved
"People are actually becoming millionaires doing film here in Detroit now, which is crazy."
Independent filmmaker Darren Brown @darrenbrownfilms (The Yousers @theyousersmovie, Dymez @dymezthemovie) is all about that crazy.
He recently told us how the industry has mushroomed since he got started. He came out of Specs Howard in 2002, growing up on Detroit's West side a couple miles south, off 7 Mile.
In those days, Darren explains, hardly anyone in Detroit was producing independent content of any kind – let alone full-length feature films.
"It was only a commercial industry when I started. The Big Three were doin' all these commercials, only a couple of people were working independently," he says.
He says budgets for independent projects would top out between 10 and 20K back then, and crews were assembled organically with people you knew personally.
"Being from 7 Mile, it was accessible. I could call people and be like 'you wanna help me make a movie?' – and they'd agree – not having any clue what it took to make a movie."
Technology was rapidly expanding at that time, too. Cameras got better – and cheaper. Recording went fully digital and professional-grade editing software became available at local electronic stores.
Darren sensed the opportunities, followed his passions – and became a local trailblazer.
He's produced, directed and edited movies, commercials, TV pilots, web series – and more than 200 music videos featured on VH1, MTV, TV One and Centric. He's won numerous awards, plus he's the founder of the Detroit Filmmaker Awards – a local org that celebrates every appreciable aspect of independent filmmaking in our region.
"We have #1 urban films on platforms everywhere, budgets are now like 100k PLUS, and we've got names from LA and other hubs – coming here and making this their second home."
Darren currently has a movie in post-production. To stay connected with the local film scene, visit the Detroit Filmmaker Awards web site: https://www.detroitfilmmakerawards.com/