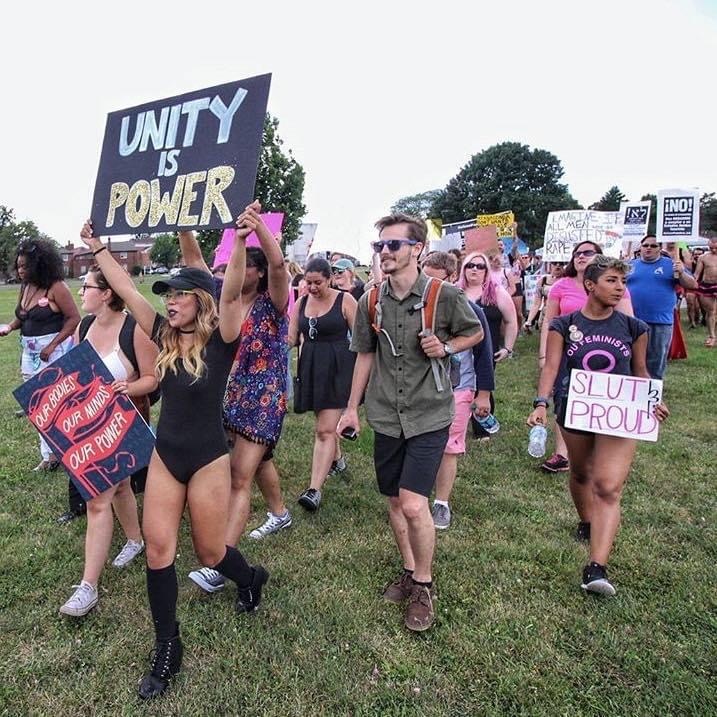 Detroit SlutWalk focuses on bringing light to LGBTQIA community in sexual assault conversations
Grassroots organization also seeks maximum penalty to abusers
Trigger Warning: This article contains information and statistics surrounding sexual assault.
According to the Rape, Abuse and Incest National Network, an American is sexually assaulted every 73 seconds. While the report says sexual violence numbers have fallen nearly half since 1993, only five out of every 1000 rapists are convicted.
The Detroit SlutWalk, which takes place Sept. 12, "focuses on victim-blaming and slut-shaming and changing the rhetoric around it too, the end goal; end sexual assault," Chairperson Chantel Watkins said.
The first SlutWalk occurred in Toronto, Ontario in 2011 after a police officer said women shouldn't dress as "sluts" if they want to avoid being assaulted.
Watkins was selected to chair the Detroit walk by the Metro Detroit Political Action Network, which manages the local walk. While the walk takes place all across the globe, each city takes the general model and makes it its own.
"The Detroit Slutwalk is very unique because we're a chocolate city," Watkins said. "We definitely concentrate on black women and trans women."
This year, the walk will take place in Palmer Park; a choice Watkins said was made very intentionally.
"We have it in Palmer Park to not only show the solidarity that we have with the LGBTQIA community but because we want it to be centered in the middle of the city," the activist said.
Historically and presently, Palmer Park has been a meeting hub for Detroit's Black LGBTQIA community. Palmer Park has been the home to the Hotter than July Black Pride celebration and is just a hop away from Menjo's, one of Detroit's first LGBTQIA bars.
While the Detroit SlutWalk is open to everyone of every background, Watkins wanted to really focus on the hardships of Black trans women in the city.
"The life expectancy for trans women in the city of Detroit is only 29. Nationwide, it's 27," she said. "80 percent of women have come in contact for (I think it is okay to eliminate this word) with sexual assault to some degree, then when it comes to Black and brown communities and LGBTQI communities, sometimes you might have 9 out of 10 in those instances."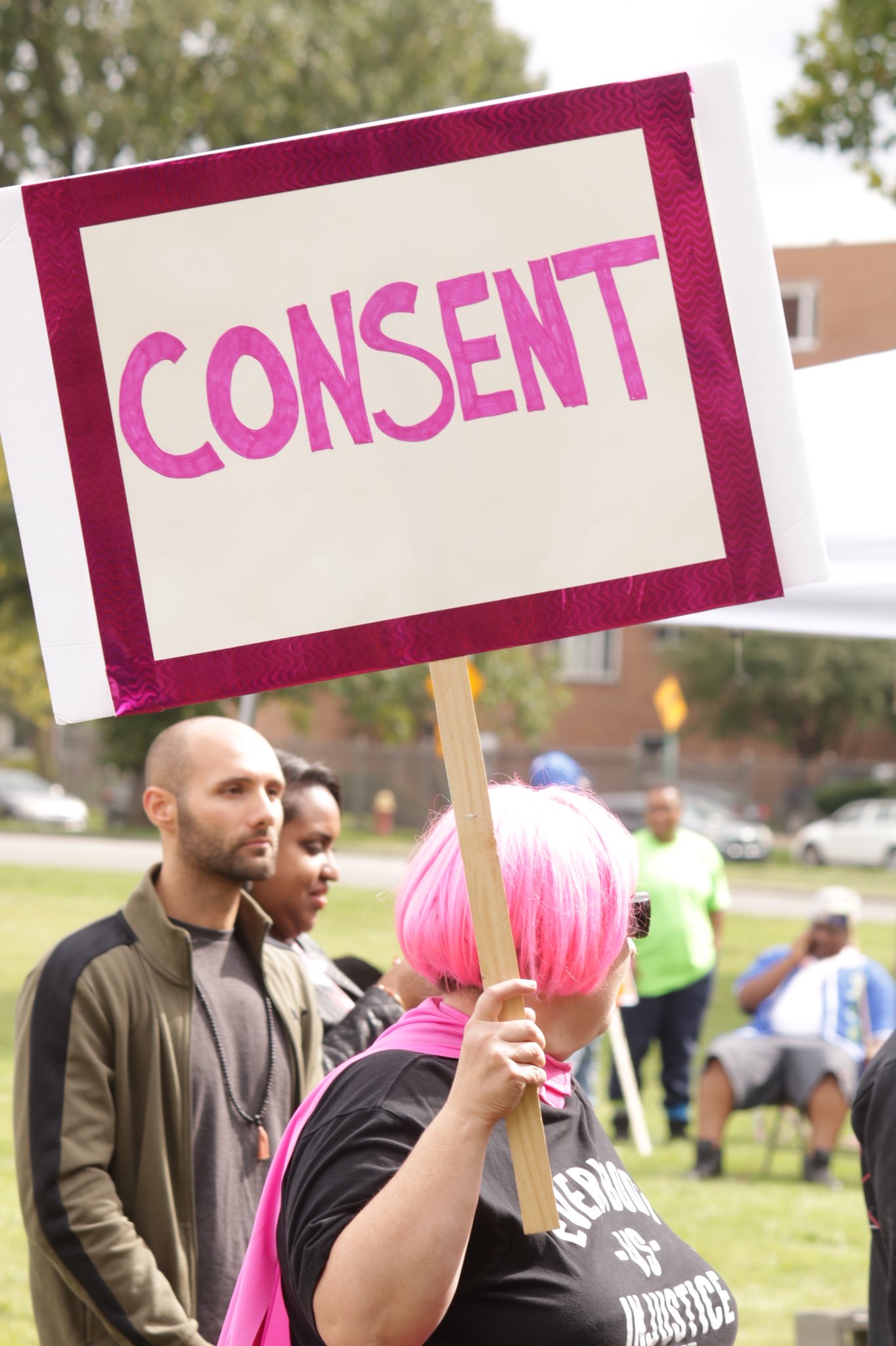 Watkins said that often cultural and systematic disparities keep people in Black and brown communities from reporting assaults. This is made evident in the SASHA Center's Black Women's Triangulation of Rape model, which we reported on in 2019. (we? Make it 3rd person -- The City or The Neighborhoods)
Hosting this year's SlutWalk is more important now than ever. According to the Harvard Medical School Center for Primary Care, evidence shows that the numbers of sexual assault cases can rise during state of emergency orders. The center states that sexual assault reports increased by 45 percent in 2005 after Hurricane Katrina. While Governor Whitmer's Stay Home order may keep residents safe from COVID-19, everyone's home might not provide the same sense of security.
"I think it's very important for people to feel seen and for people to feel heard and taking it a step further so that people can feel in control because sexual assault can make you feel very, very out of control," Watkins said. "What happened to you is not your fault. You lose control in that moment and you lose control for a while after that because of your emotions, your body."
In addition to supporting survivors emotionally and mentally, the Detroit SlutWalk will also include a fight for better legislation.
"We'll do a petition and we're hoping for 20,000 signatures," she said. "It's going to ask in the state of Michigan that all violent offenders receive the maximum penalty. This is only something that will scratch the surface, but we're moving with that."
In addition to the march around the historic park, the SlutWalk will include healing circles (socially distant, of course) and yoga. "We want to focus on the survivors and what we can do to actually feel like a real survivor versus focusing on being a victim," Watkins said. "We're trying to make this event as empowering as possible."
The event kicks off Saturday, September 12 from 12-5 p.m. at Palmer Park, 910 Merrill Plaisance St, Detroit, MI 48203. Hosted by Detroit comedienne and actress Delo Brown, the march will include a performance by poet laureate Kai Mills and Wayne State University's dance fraternity, Delta Phi Delta. Sandra Hughes O'Brien, a member of WSU Board of Governors, will introduce keynote speaker Nicole Denson, one of the founders of the Mute R. Kelly movement.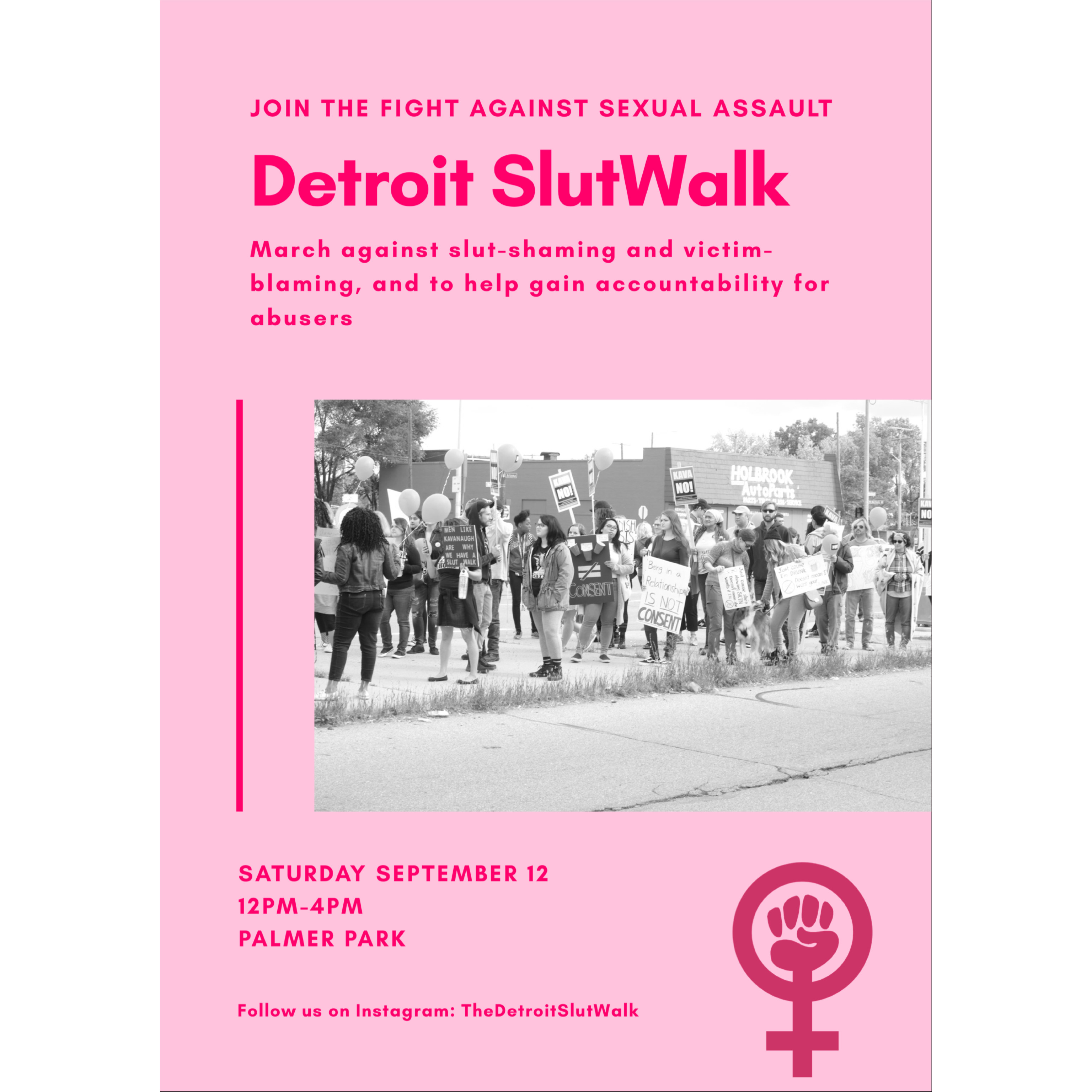 You can register for the march and find out more information here.