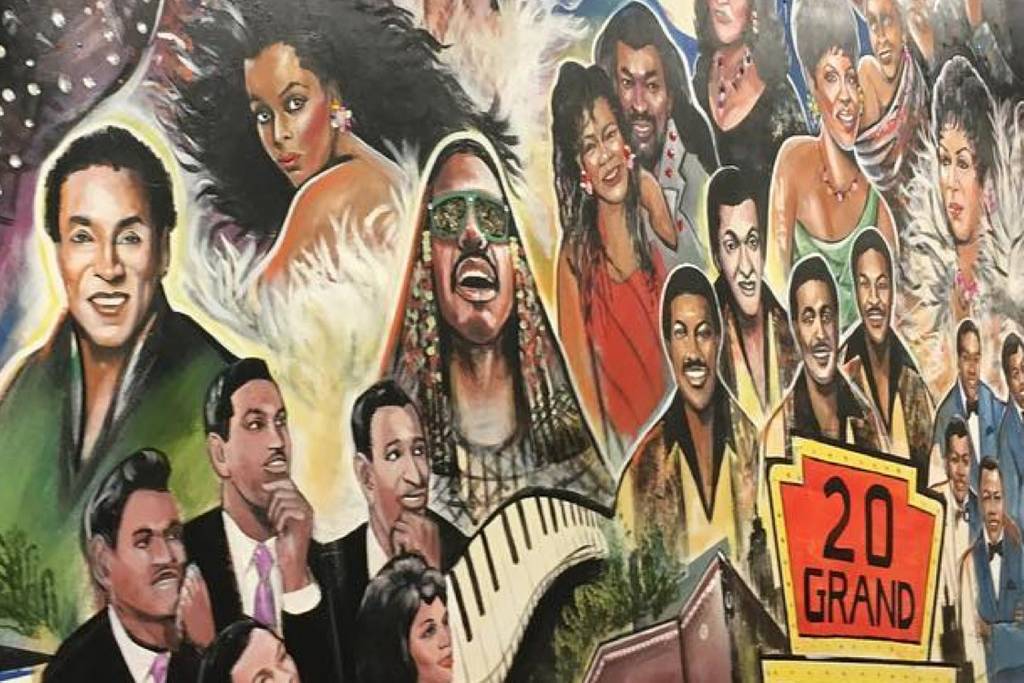 Happy #313Day! Here's a 313-song playlist of songs from Detroit artists and local favorites
Kick out the jams all day long
Nothing bonds Detroiters quite like music,
I think of how certain songs trigger certain reactions among Detroiters that just aren't common outside this city. Like, for example, how songs like The White Stripes' "Seven Nation Army" is beloved by all audiences because of its ubiquity at local sports games, but also because we love a successful Cass Tech alum. Or how everyone lines up in formation immediately when a certain hustle song comes on. How everyone chants "SOUTH DETROIT!" during Journey's "Don't Stop Believing" even though A. Journey's not from here and B. South Detroit doesn't exist. Or how everyone, everyone, has a personal story about a Motown artist, and is all too willing to share it when one of their songs comes on.
For this year's #313Day, we wanted to capture those feelings in a 313-song Spotify playlist of Detroit (and Detroit-ish) songs. And yes, three hundred and thirteen songs still isn't enough to capture the breadth of Detroit's musical output, but we sure did try. The playlist weaves in and out of genres, starting with early soul and Motown before venturing off into hip-hop, garage rock, gospel, techno, classical, funk, blues and quiet storm.
We tried to get every artist — at least those represented on streaming platforms — from Detroit or the 'burbs. That means Kash Doll from Dexter Ave is sharing digital real estate with Northwestern High School alum Ray Parker Jr., who's not too far away from the Detroit Symphony Orchestra and garage rockers The Von Bondies. There are plenty of Detroit-ish rockers; yes, Bob Seger is not from Detroit, but there are few Michigan artists who have sold out the Palace of Auburn Hills three consecutive nights. Plenty of divas veteran and young — Aretha, Diana, Aaliyah, even Teairra gets a little shine. And songs from artists who are not from Detroit, but we've adopted as our own — think Jeezy (there has to be at least one Jeezy song) or the ballroom/hustle favorite "Feels So Right" from Janet Jackson. And yeah, "Don't Stop Believing," too, just because.
If nearly 24 hours of music is too much to soak in, we've got a few separate Spotify playlists, including:
Stevie's Notebook: Songs composed by Stevie Wonder for other artists, including Michael Jackson's "I Can't Help It" and Minnie Riperton's "Perfect Angel"
The Cypher: Songs from Detroit rappers and hip-hop icons across all genres, from Black Milk to Insane Clown Posse
Worship and Praise: A crash course on Detroit's gospel legacy featuring The Clark Sisters, the Winans family and the Rev. C.L. Franklin
Detroit Rock City: Kick out the jams with MC5, The Dirtbombs, Jessica Hernandez and the Deltas and more
Your Uncle's Throwbacks: Old-school classics for the Hennessy-sipping uncle in your life
Your Auntie's Hustle Songs: Though not all of them from Detroit, artists whose hustle songs keep us in formation
Divas of Detroit: Some of the 313's leading ladies, kicking off with the late Della Reese and winding around from Madonna (save the Bay City/Rochester Hills argument for another day, she has bops, OK?) to Cherrelle
Share your local music faves — or make suggestions to our playlists — by tweeting us at @StoriesFromDet!
Image via AirBNB