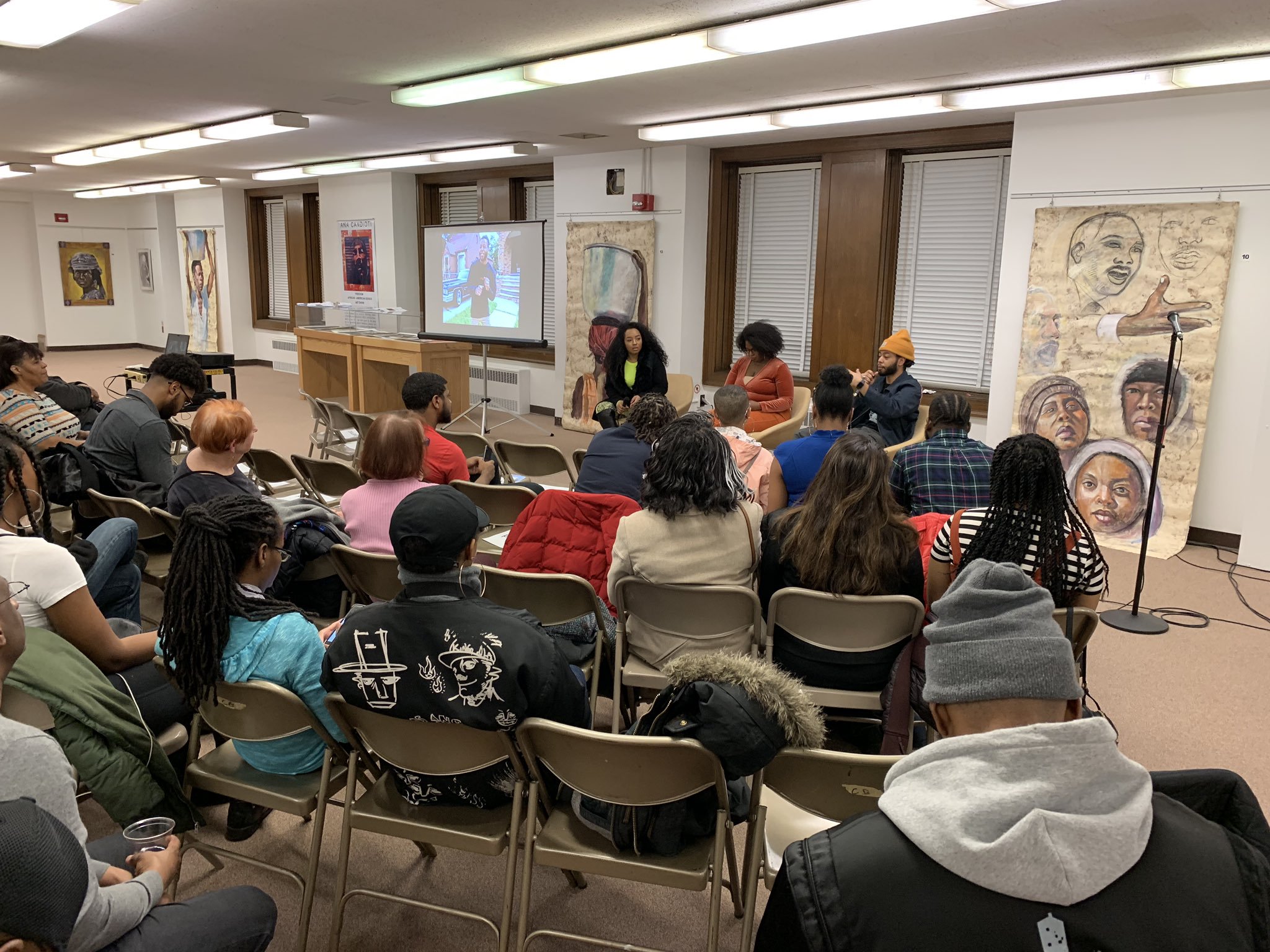 What makes a Detroiter? Our Neighborhood Natives discuss
Detroit is 'a mythical creature' to some, and a city of 'swag' to others
What makes a Detroiter? And what makes Detroit?
As part of our Neighborhood Natives portrait series, in which City of Detroit photographer Cyrus Tetteh and director of social media Amber Lewis shot notable Detroiters in the neighborhoods they grew up in, we invited two subjects from the series to a panel discussion about how this city led them to become the Detroiters they are today. You can watch the entire panel in the video player above.
Meagan Ward, founder of the Femology coworking space, and Tony Whlgn, an internationally recognized artist and member of the WHLGN collective, spoke at length about their individual paths.
"When it comes to Detroit, I think that we have swag — swag in all areas," Ward says. "I think that when people think of Detroit, they have a misconception of who we are, inside and outside. But at the end of the day, I really think it's family-oriented. It's gritty, but we're loving at the same time. I'm super proud of us."
Tony takes a more imaginative stance: "It's a mythical creature. To be specific, Detroit is a phoenix. Metaphorically, I've always felt like Detroit represents that. We went through the burned down phases, burned down to the ground and we're stripped of what it is and what we have, but that doesn't stop us.
"We don't fall off the map, we don't stop running, we don't turn the car off, we don't take the key out the ignition, we keep going, you feel me?" he adds.
On May 16, Detroit Public Television's "One Detroit" will be featuring Tetteh and Tony Whlgn as part of its coverage of the Neighborhood Natives series. Watch it at 7:30 p.m. on Channel 56.