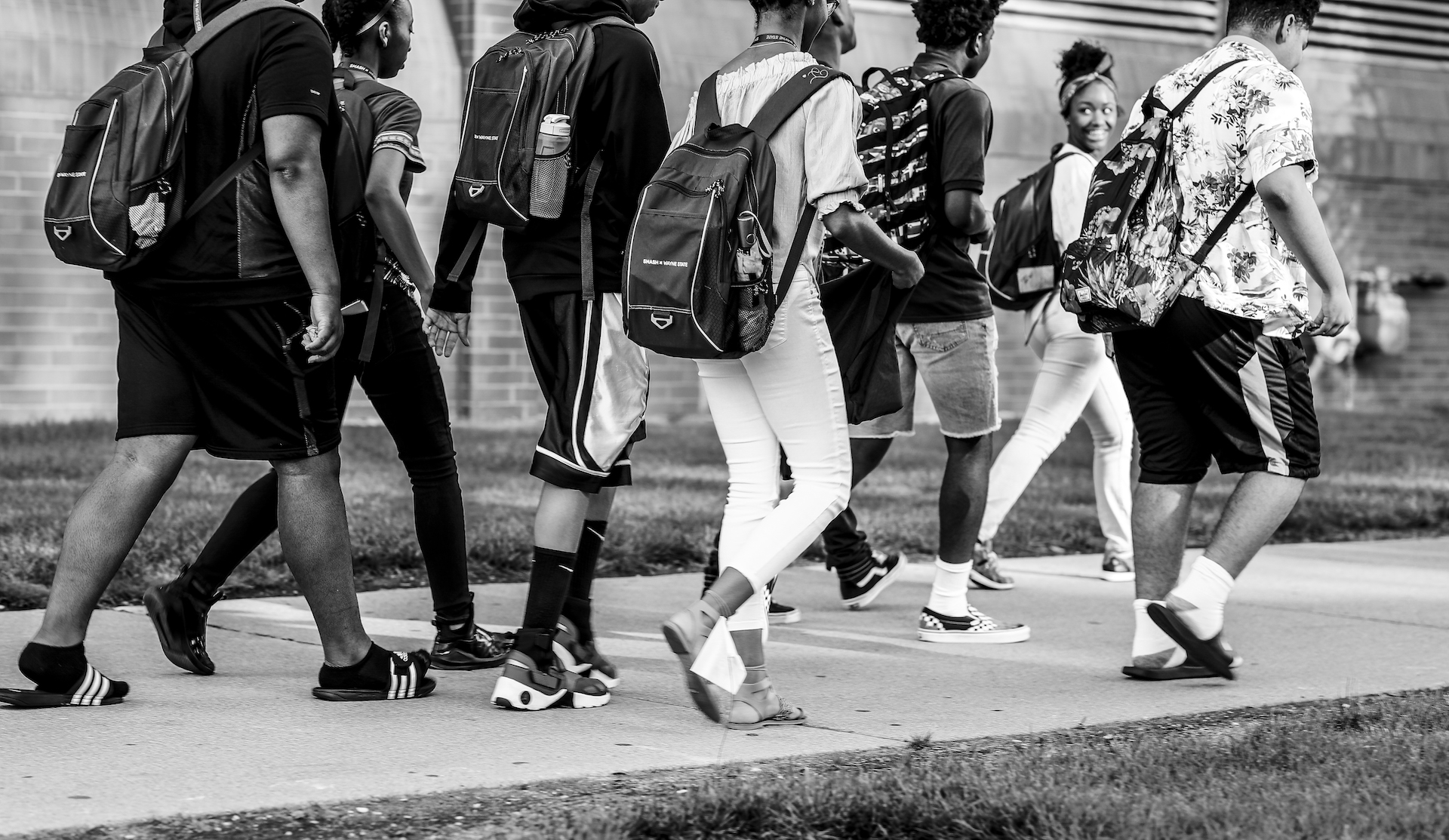 Wayne State-based program seeks to close diversity gap in STEM fields
SMASH Academy recruits kids early, puts them in pipeline
Photo credit: Khary Mason
Slowly but surely, Detroit is becoming a hub for technology and innovation. With large-scale STEM (Science, Technology, Engineering and Math) conferences such as this month's AfroTech and the 2019 National Society of Black Engineers convention eyeing Detroit as their host city, diversity in the field has become a major talking point. 
Women make up at least half of the STEM workforce, but according to the Pew Research Center, their representation varies and fluctuates by workforce subgroups (14% of engineering occupations, 25% of computer occupations, 39% of physical scientists). The Pew Research Center also found that Black and Hispanic engineers are also underrepresented in the field, with numbers as low as 9% and 7% respectively. 
The SMASH Academy is aiming to close these minority gaps and launched a flagship program in Detroit this summer at Wayne State University. 
The 14-year-old program began at University of California-Berkley and launched its first Midwest location here in Detroit. "Detroit is more than worthy and deserving of a program like this," SMASH WSU Site Director John Ray said. "Detroit is positioned to thrive in an area such as this. We have a tech scene here and people being innovative." 
It has been a busy summer for SMASH Academy, which also launched a program at the University of Pennsylvania Wharton School of Business in Philadelphia, extending the programs reach to seven universities across the country. Other SMASH Academy university partners include UCLA, University of California-Davis, Stanford University and Morehouse College. 
40 students were selected for the pilot program to live on campus at WSU while taking STEM intensive courses for five weeks. Students are brought into the program as rising sophomores and make a commitment to continue with the program for three years. "We aim to expose students to STEM to close the career gap in tech," Ray said. 
In addition to the college-level STEM courses, SMASH prepares students for the diversity challenges they may face in college and in their careers; possibly being the only black or brown face in the room. "We are very intentional with our social justice component," Ray said. 
The native Detroiter says students are also given programming outside of the classroom to help them navigate predominately white male spaces. Students are taught journaling, yoga and mediation as coping tools for stress. "We're already teaching our kids these coping strategies at 14 and 15-years-old," Ray said. 
Aaron Harvey, a rising sophomore from Frederick Douglas Academy for Young Men, had an interest for SMASH after Ray visited his school. "I knew it was going to teach me more than just academics," Harvey said. "I knew there would be a responsibility aspect too." 
Lead Instructor Rabiah Harvey says students are extremely receptive to all of the programming. "They see that their growing in their relationships and time management; most high schoolers won't get that," she said. 
Harvey enjoys the design thinking courses offered to students. "It teaches you how to broaden your mind and think outside of the box," the aspiring sports doctor said. 
SMASH also focuses on the power of mentorship through regular networking nights with industry professionals. Ray said it allows students to broaden their ideas of the STEM field and the career possibilities within the industry. Students are able to meet and talk with STEM industry leaders who have had to deal with the diversity gap. "They make those connections so that when they're ready to go out into their career they can reach out to these individuals," Ray said. 
SMASH Academy will begin recruiting new students for its next cohort in the fall. To find out more information, visit www.smash.org.