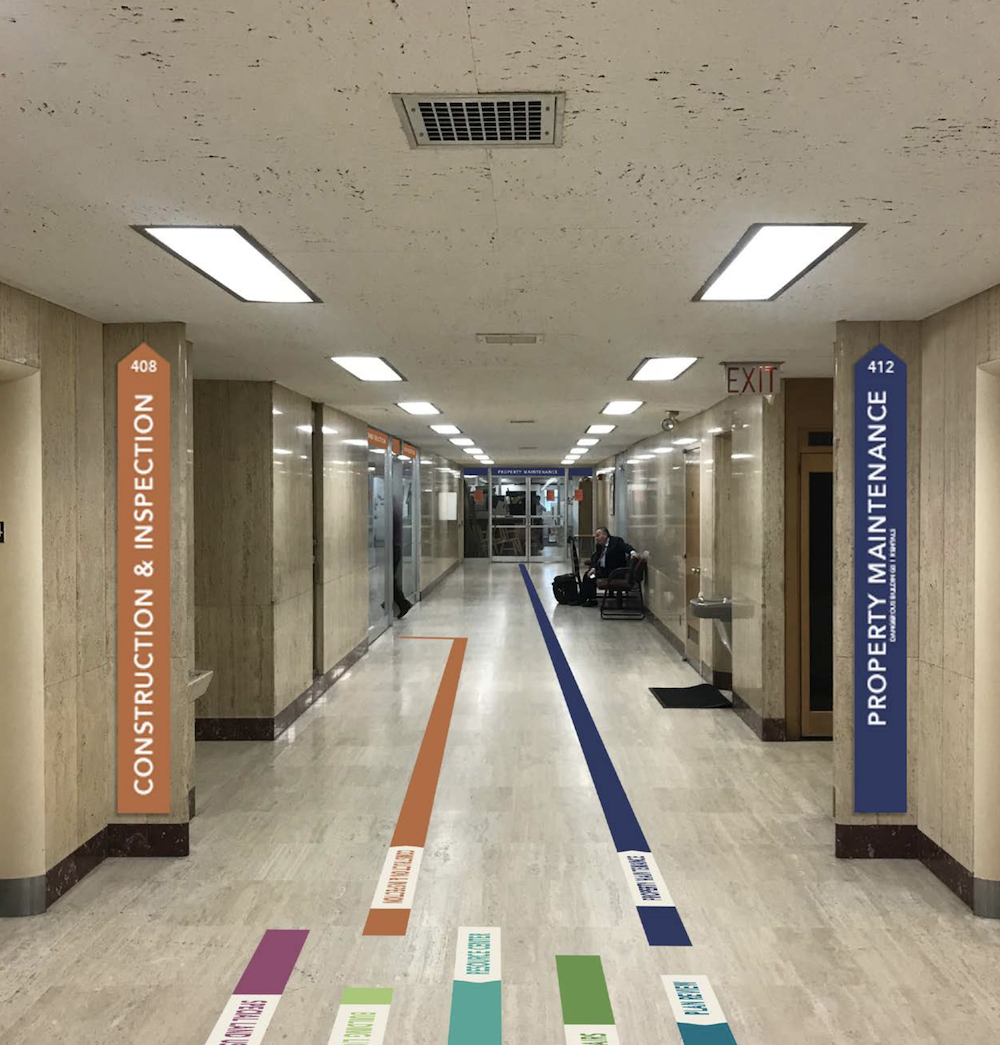 Starting a business in Detroit just got easier!
An outdated permitting process gets overhaul to help business owners
Running a successful business is hard.
In fact, according to the U.S. Bureau of Labor Statistics, about 20% of small businesses fail within the first year, and about 50% fail after five years. So, the last thing entrepreneurs need is an obstacle as they try to get started.
In the city of Detroit, those obstacles can come in the way of obtaining the proper permits. Permits are required for a business to operate legally in the city; those mandates are put in place to ensure that structures and operations are safe. In years past, this process could be painstaking.
"It could take 60 to 160 days at times, depending on the size of the development, to get approval before you get a permit," said James Foster, Manager II for the Buildings, Safety Engineering and Environmental Department (BSEED).
Until recently, paper documents were the primary means to apply for permits at Coleman A. Young Municipal Center (CAYMC). Often, individuals had to walk their documents to various offices for approval. If there was a mistake on any of the forms, it had to be corrected by the applicant and then resubmitted. As you can imagine, this process has made for many disgruntled entrepreneurs.
Garrison, director of the Osborn Business Association, has helped many Detroit entrepreneurs obtain the necessary permits to open a business. But he says, because of the strenuous procedures, many have been left discouraged.
"They would get frustrated and abort the mission," said Garrison. "A lot of times, people didn't even know why they were there. The system was convoluted. People didn't understand how to navigate through the system."
To improve the process for entrepreneurs, BSEED partnered with Quicken Loans Community Fund. Through its engagement with residents during Rocket Mortgage Detroit Demo Day (a pitch competition that invests in Detroit-based companies), the company was well aware of the roadblocks for participants.
Alex Johnston managed the project and, as the Civic Designer in Residence for the Quicken Loans Community Fund, she believed a collaborative effort would be the best approach. "The Quicken Loans Community Fund and BSEED worked hand in hand to invite entrepreneurs and business owners from across the city to help design a new, simplified permitting process."
Improvements include:
- Simplified forms
- BSEED Quick Start Guide – a roadmap to completing the permit process
- Open Counter, an online platform that prepares applicants with cost estimates beforehand
One of the more eye-catching improvements is the signage on the 4th floor of CAYMC.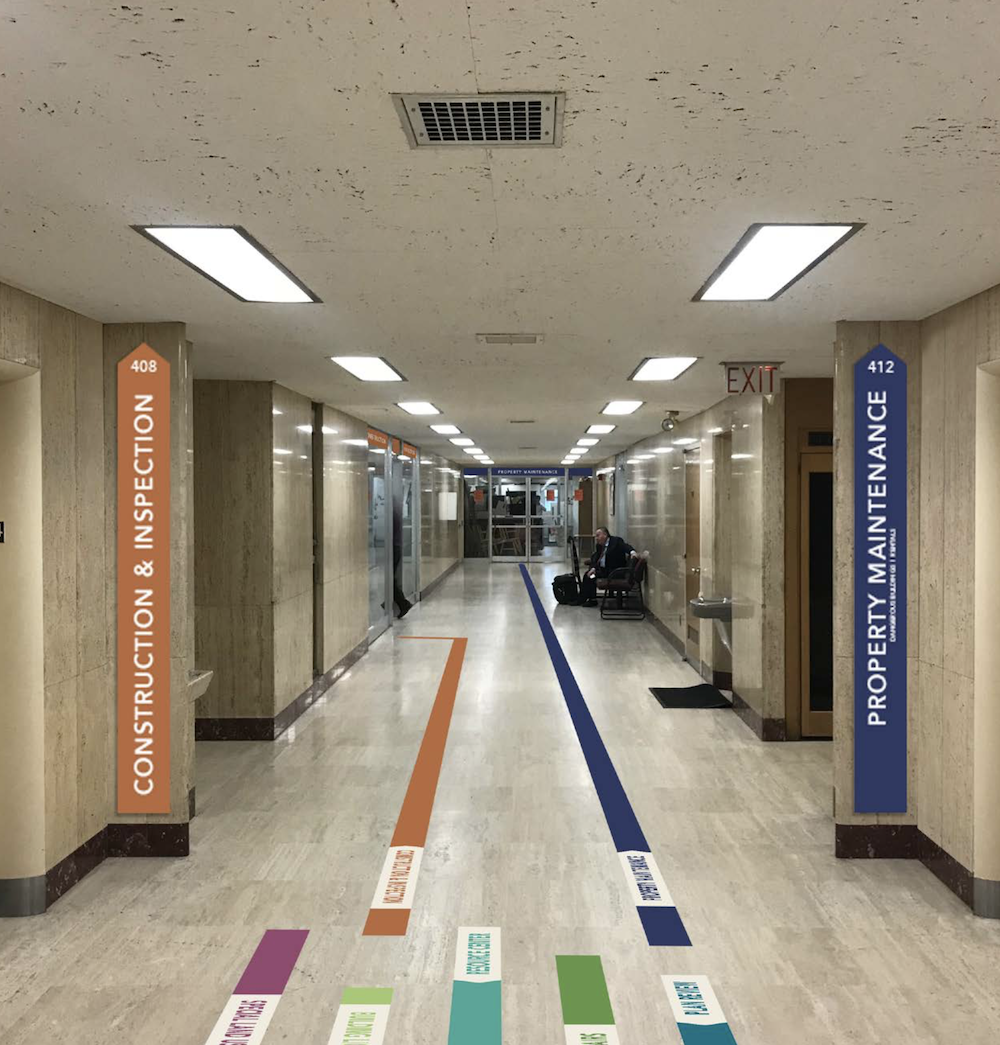 By studying the behavioral science of BSEED customers, the collaborators developed color-coded wayfinding, directing residents to the proper location -- with no confusion. Residents can also use the Resource Center which gives access to computers, and a kiosk for convenience.
Five years in the making, the new processes are proving to be helpful for residents. "Our frequent customers are ecstatic. This has been a game-changer for them," said Foster.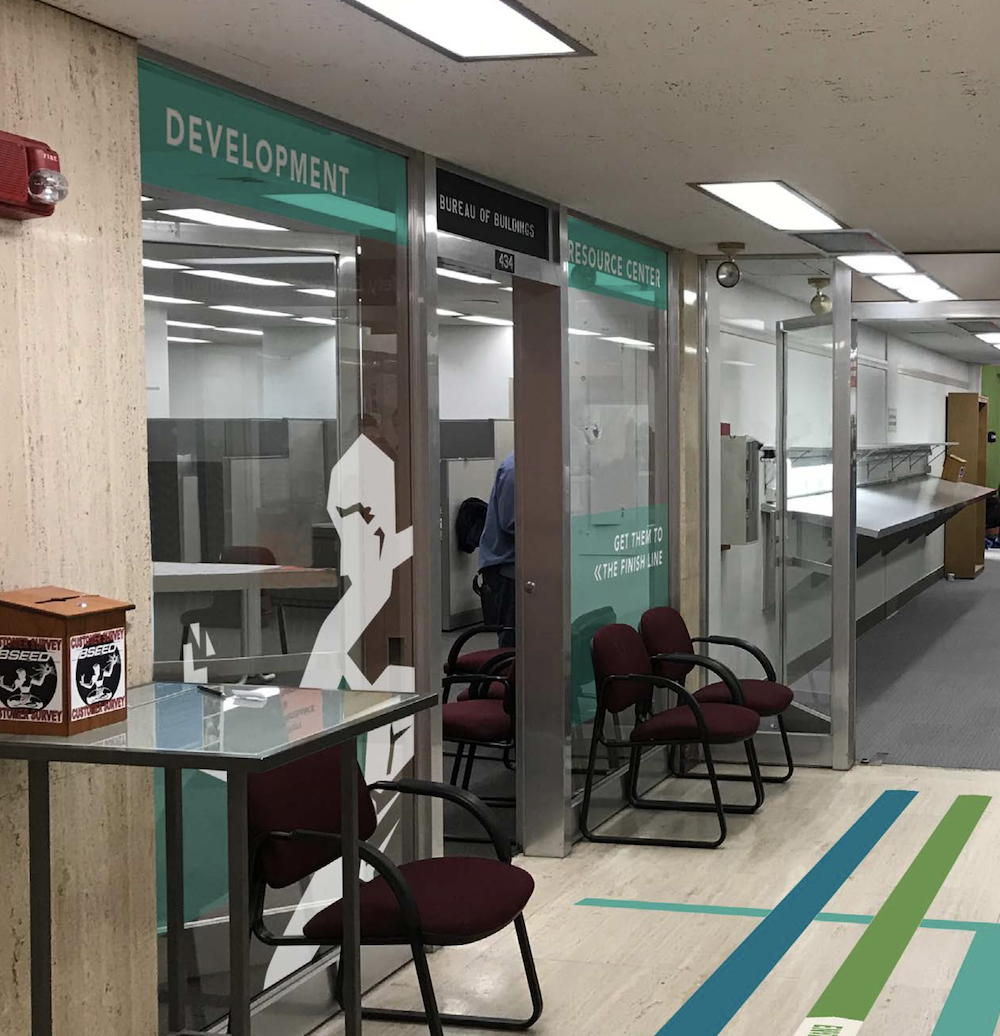 "The challenges we face as a community cannot be solved in a silo - they require public and private organizations working together to address hard problems," said Johnston.
Because small business is so vital to sustaining a thriving economy, the hope is that these improvements will encourage operators to set up shop in Detroit.
Since the changes, Garrison was able to obtain a building permit in 35 days; a far cry from the 5 to 6 months it once took. As part of the committee that helped develop the Resource Center, he's optimistic about the future.
"Do we still have work to do? Yes," said Garrison. "But as long as we're continuing to work together to service the needs of the people of the city of Detroit, things will get better."
Contact BSEED for permit information.