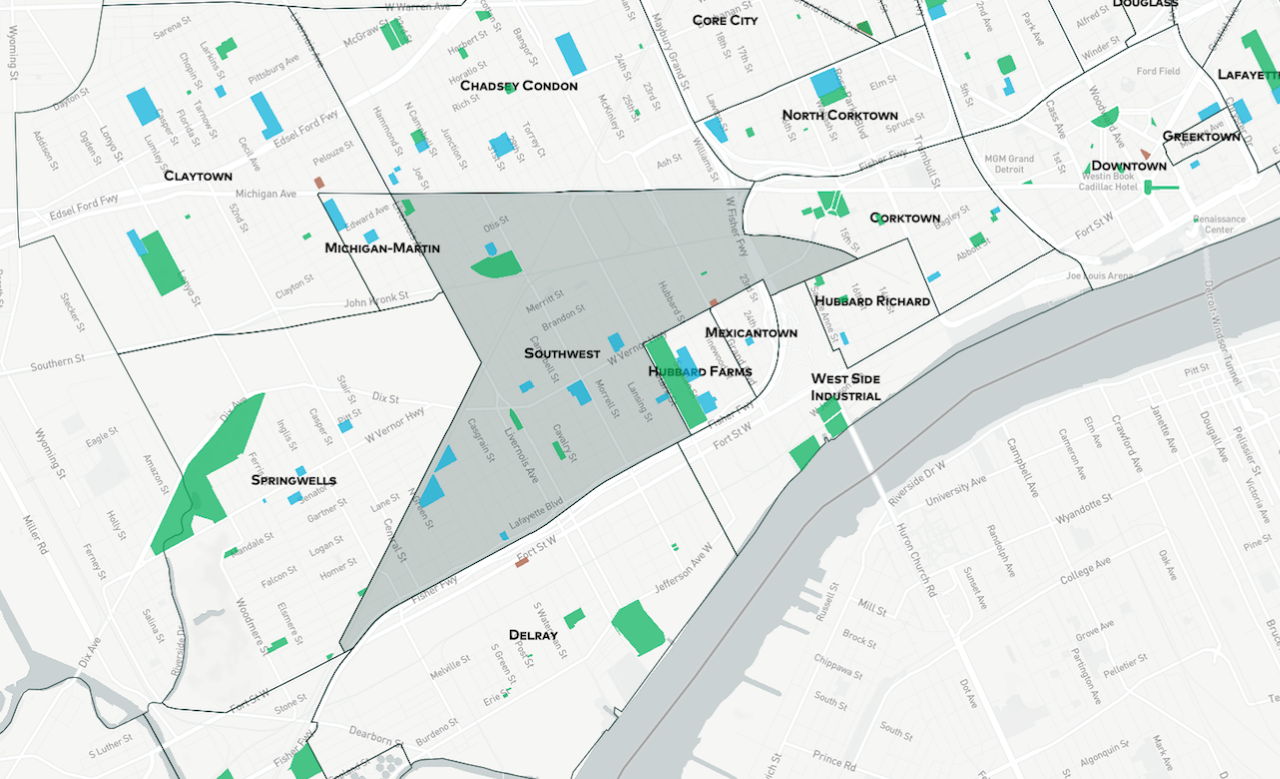 SOUND OFF: What is the name of this neighborhood?
We need your help in deciding what to call this District 6 neighborhood
We're having an internal debate here at The Neighborhoods, and we need your help to settle it.
See the grey-highlighted space in the picture of the map above? On our City of Detroit map, it's referred to as Southwest. It is bounded by Michigan Avenue, I-75, West Vernor Highway, Clark Street, the railroad tracks and Livernois Avenue.
Here's the thing, though -- when The Neighborhoods first launched last month, we were referring to this area as "Southwest Detroit." But after a review of the citywide map, we were briefly calling it "Central Southwest" for a day or two. And now we've reverted to just "Southwest."
We want to be honest in how we refer to this neighborhood, because as we've seen time and time again, the names of neighborhoods are significant to a residential area's heritage. Names mean things.
But after the City of Detroit's Department of Neighborhoods surveyed the area, we ended up stuck with three different possibilities. So what say you? Southwest Detroit? Central Southwest? Southwest? Or something else entirely?
Let us know by dropping us a line at [email protected], tweet your response to @StoriesFromDet, or leave a comment in the Facebook post here.