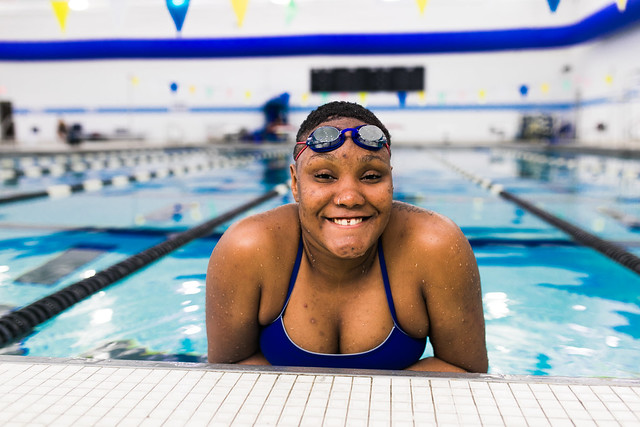 She started swimming in a westside Detroit rec center. Now she's on the International stage.
AnQuniece Wheeler will represent the United States in Brazil
What's it like to be a competitive deaf athlete? AnQuniece Wheeler can tell you.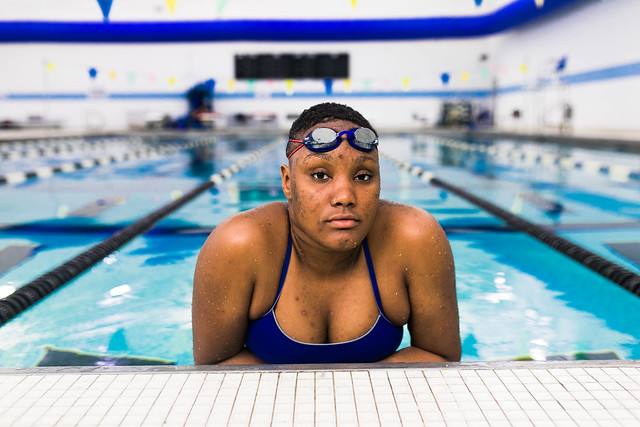 Wheeler, 18, will represent the United States in the World Deaf Swim Championship in Brazil this summer. She's been swimming locally at Adams-Butzel Recreation Center since she was 9. 
"At a point in time, I would just come up here to see everyone playing, and I'd be in the shallow end like 'Dang! I'm alone because everyone just left me,'" Wheeler said. Feeling left out, she joined in for swimming lessons one day and proved herself quickly.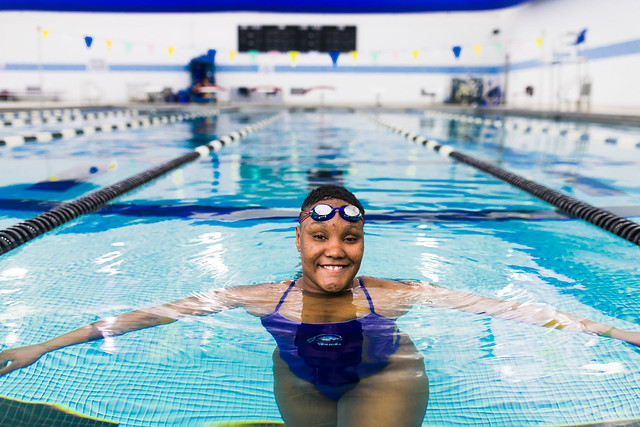 "They had a summer meet for beginners and they were like, 'Oh, she a beast. We need you,'" she said. "And I was like, 'I can't do any other sport because with the type of hearing loss I have if I get the wrong hit to my head (there's) no more hearing."
Wheeler says that swimming while deaf is a lot different from swimming while hearing because "when you're on the block and everyone else is able to hear, I have to break my neck to see what people are saying or when to go. I just have to really focus on one person to read their lips."
After Brazil, Wheeler still plans to swim full time, but also wants to help the community in another way. "Most likely I will be helping out in the community being a social worker. But if I have to, I want to teach kids how to swim because many kids die from drowning. I want to be a social worker and also help teach everyone how to swim."
May 28, 2019. Photos by Cyrus Tetteh/City of Detroit