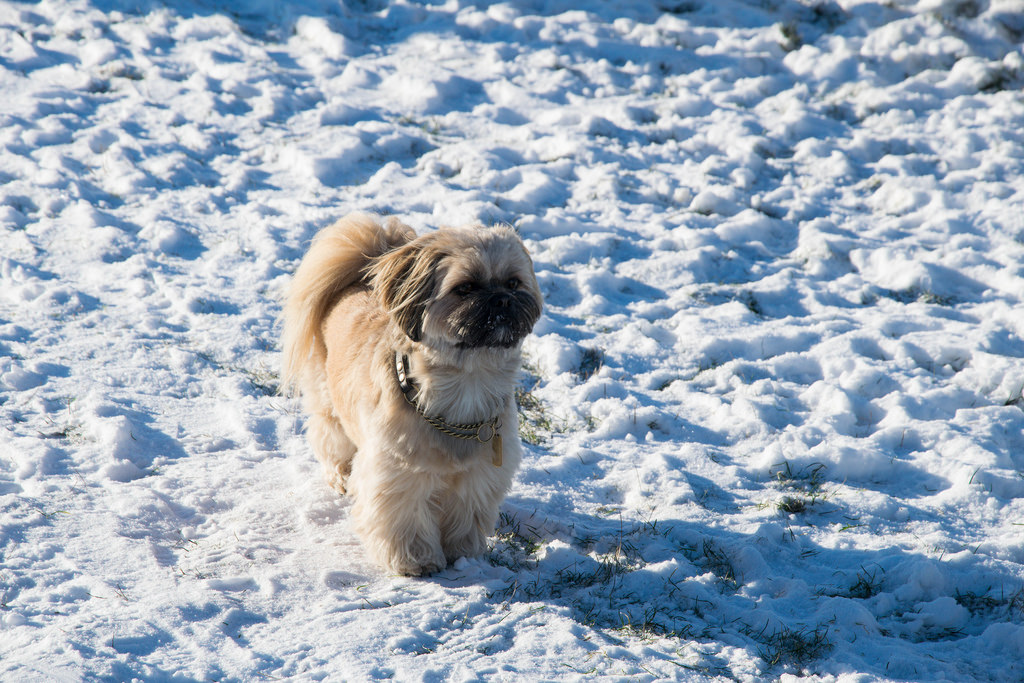 Reminder for Detroiters: In cold temps, keep pets indoors, too
Also, a step-by-step guide on reporting animals in danger
City officials are reminding residents to not forget about pets during extreme cold temperatures.
Detroit Animal Care and Control urges pet owners to keep pets inside. If the weather is too cold for a human, it is certainly too cold for an animal.
If dogs are left outside, they should have a draft-free shelter large enough to stand and turn around in yet small enough to retain body heat. Use a layer of straw or other bedding material to help insulate them against the cold.
Detroit Animal Care and Control and the Michigan Humane Society will provide free straw to pet owners in the city to insulate a dog's bedding or dog house if the owner does not have proper shelter for the animal. The Michigan Humane Society will provide other outreach resources for pet owners, including dog houses.
For cat owners, keep your cats indoors as they can freeze in cold weather without shelter.
For residents who suspect a pet is in danger from being left outdoors, Detroit Animal Care and Control recommends that residents call 911. Here are the steps you can take to ensure the pet's safety:
Report an animal in danger by calling Detroit Animal Care and Control at 313-224-6356.
You will be asked to provide your name, contact information, location, color and possible breed of the animal.
An investigation will be conducted, but confiscation of a dog or any other animal only comes with a court order.
A court hearing may take up to a month or more to schedule.
A citation is issued when the person who reports the dog in danger can testify against the suspected dog owner in court.
Finally, pets are not to be left in vehicles during cold weather, and residents are reminded to clean up antifreeze from cars, which can be poisonous to animals.