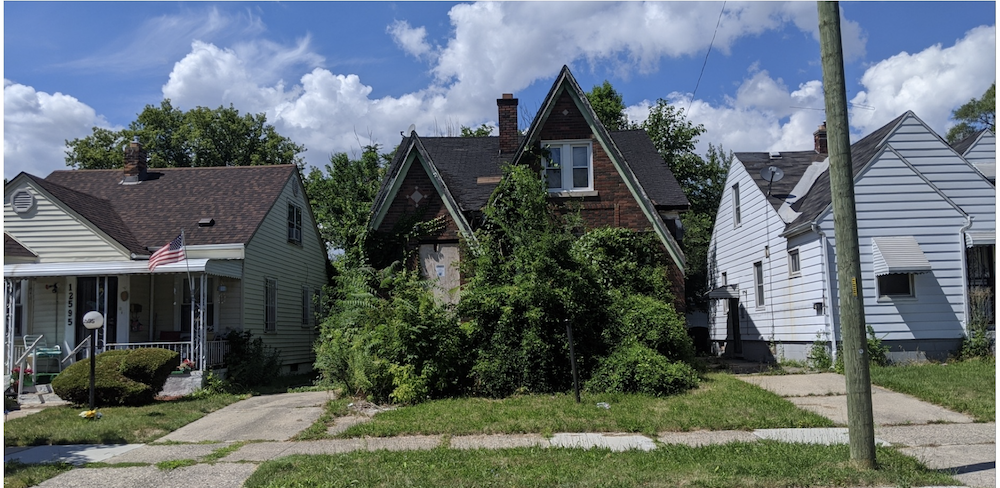 Reclaiming my street! Reclaiming my block!
Fed up with the overgrowth of trees, this Detroit woman took matters into her own hands!
"When I moved here, I thought I had died and gone to heaven."
That was Catherine Costner's reaction after moving to her eastside neighborhood some 40 years ago.
But since then, the community has been scarred by abandoned homes and blight. "It makes me feel sick. I don't think I should have to live like this," said Costner.
Although there are multiple properties on Costner's block that need attention, the house next door was causing the most grief. The structure, which has been vacant for 8 years, was bombarded with overgrown trees and bushes. The overgrowth would eventually find its way onto Costner's property, even getting entangled in the senior citizen's fence.
After glancing through the basement window, she could see standing water. And with sewer water comes four-legged friends. "Rats were coming from over there and coming in my house," said Costner. Fortunately, she was able to remedy that issue on her own.
But after several calls to the City and getting nowhere on the overgrowth problem, Costner's persistence led her to Letty Azar, District 4 Manager, and Deputy Manager Dennis Perkins.
Perkins put in a call to Aaron Smith, founder and executive director of Motor City Grounds Crew (MCGC). For the past 10 years, MCGC has helped maintain several Detroit neighborhood parks. But it's not uncommon for the organization to address residential concerns as well.
Smith got the call from Perkins on a Friday. That same day, he came out to assess the Land Bank-owned home. "I met with Ms. Costner. I got an understanding of what her concerns are. We had funding to remove the blight and vegetation to create a more attractive atmosphere," said Smith. The next morning, the Motor City Grounds Crew team was on-site clearing the nuisance.
Costner and her husband were delighted to see the work being done so quickly. And they were more than happy to supply the crew with water during the hot summer day. After years of being subjected to the eyesore, the blight was cleaned up in just a few hours.
Before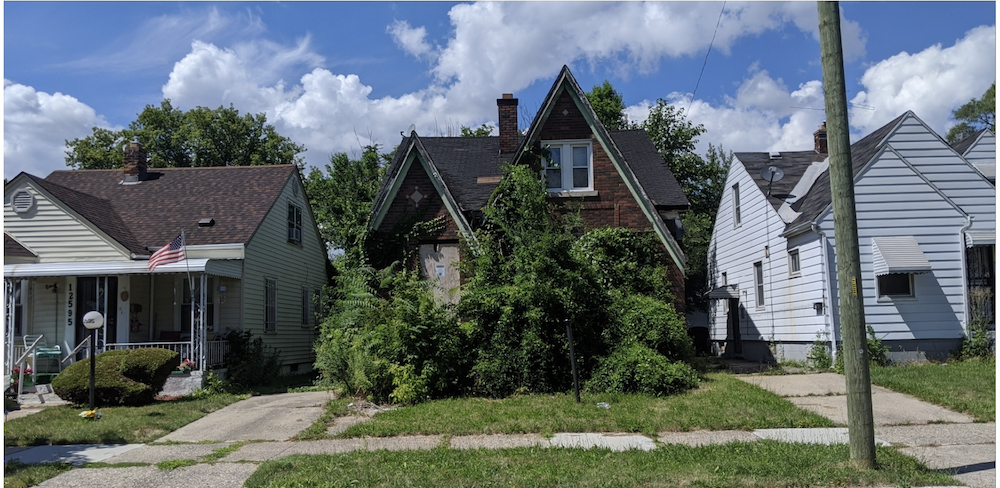 After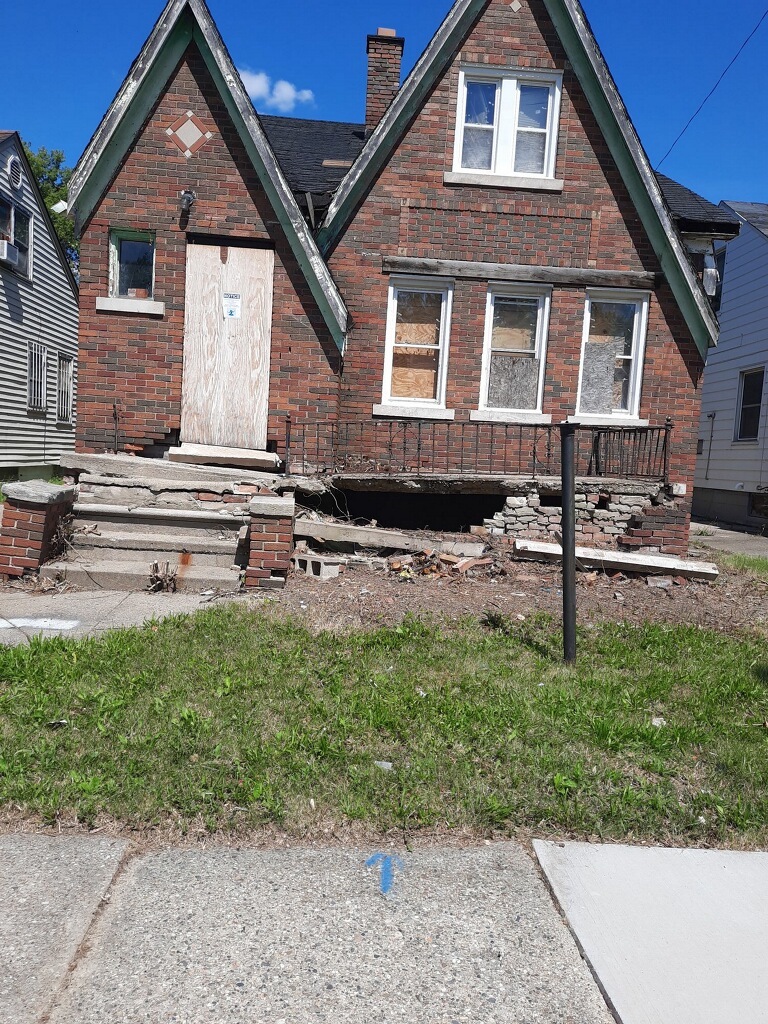 Costner is grateful for Dennis Perkins and the Department of Neighborhoods for getting this cleanup in motion. But she's especially grateful for the Motor City Grounds Crew. "They did a tremendous job. It looks so different over here and I feel so much better."
Since Motor City Grounds Crew is a non-profit organization funded by grants and donations, there will be no expense to Ms. Costner.
Smith says he enjoys what he does because it restores a sense of pride and inspires Detroit residents.
"I am personally committed to rid the city of blight one house at a time, one block at a time. I'm here for the long haul."
Have a similar problem with blight on your block? You too can contact the Department of Neighborhoods and Motor City Grounds Crew.