QuaranTINGS: COVID Love Stories
Meet three couples whose love stood the test of a pandemic
COVID is Not on the Guestlist: Iesha and Frederick (this couple should look a little familiar)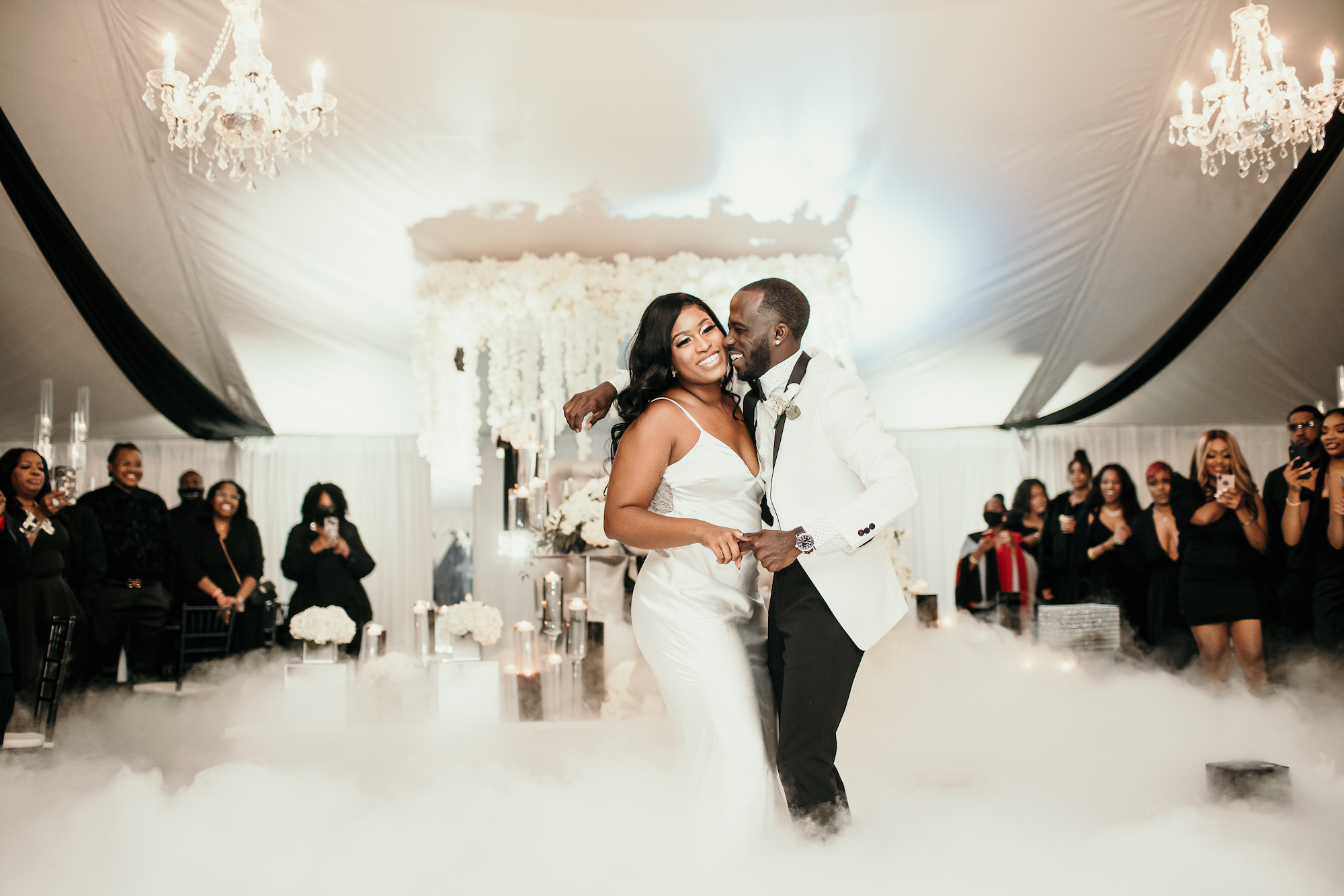 When we got engaged in 2019, we instantly knew that December 31, 2020 (NYE) was our date because we wanted the day to not only be memorable but also unique. Anyone who knows us would say that having a wedding day on New Year's Eve is very on-brand. 
Like everyone else, we were completely shaken up when the pandemic devastated the world but more specifically Detroit. However, we thought that life would be somewhat back to normal by December 2020. As the weather started to warm up and restrictions were still in place we started getting nervous about what our wedding day would look like. We constantly heard experts say that this winter during the pandemic would be hard.
After spending almost a year and a half planning for this big day we hated having to think about pushing our wedding back or even worst, not having it at all. We dedicated our finances, time, and so much more. To think about having to go through the process all over again was exhausting for the both of us. Most importantly, our love couldn't wait another year or two. 
So we settled on moving our wedding date up to September 19, 2020. Having it in the Fall meant that we could have our celebration outdoors and our guests could social distance properly. The downside of being eager to get married in a pandemic is that we had to drastically cut our guest list down to keep everyone safe. Most people probably thought we were insane for moving our wedding date up - who does that? 
We were still taking a chance as gathering restrictions could have changed at any minute. But our love couldn't wait. Honestly, we think that our new wedding date was better than what our original date would have ever been. It was absolutely perfect!
They Found Love In A COVID Place: Pam and Jerry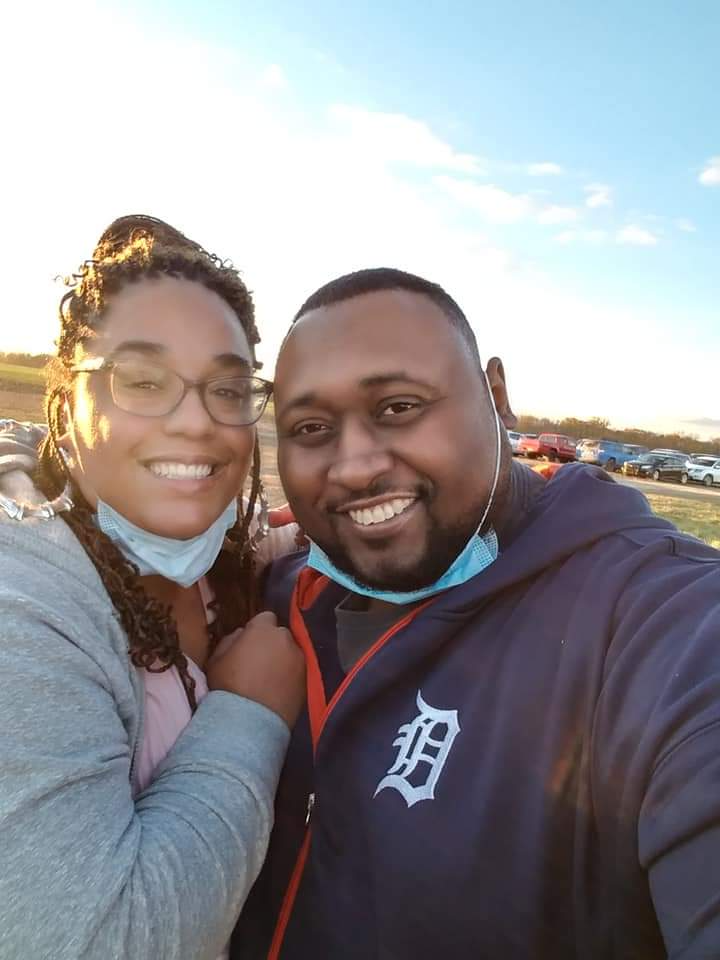 My honey Jerry and I met in June 2020. We both, not too long before, ended long term relationships with other people. We came into each other's lives just at the right moment. Restoring love and hope for both of us.
Jerry and I met through a mutual friend in June 2020. He had previously worked with her and she and I met in high school. I had just ended a  relationship and in talking to my friend I told her that I still wanted to find love but I had no idea where to start. Well, unbeknownst to me they had recently spoken and had the same type of conversation. A few days later she sent me a picture of him and asked what I thought. I responded and told her that I thought he was handsome. She then texted me and said okay his name is Jerry and here's his number. It still took me a few days to reach out to him but I'm very glad I did. The first time that we met in person, I went to his house and he drove us downtown to the riverfront and we just walked and talked and begun getting to know one another.
Even though it's only been 7 months, it feels like it's been a lot longer. Traditional dating has been hard due to the closures and restrictions but, we have made it work and have gotten to know each other in other ways.  It was a little easier when it was warm because we could do more things outside. So, yes we have had to be creative with date night like streaming a movie from either one of our homes versus going to a theater. Or picking up food to go versus sitting at a restaurant. 
I wouldn't have ever imagined meeting let alone dating someone during a pandemic but I guess it's funny how things have a way of working out. We made it through a quarantine so I know we will make it through much more. I couldn't imagine him not being in my life!
OH BABY!!! Choi and Steven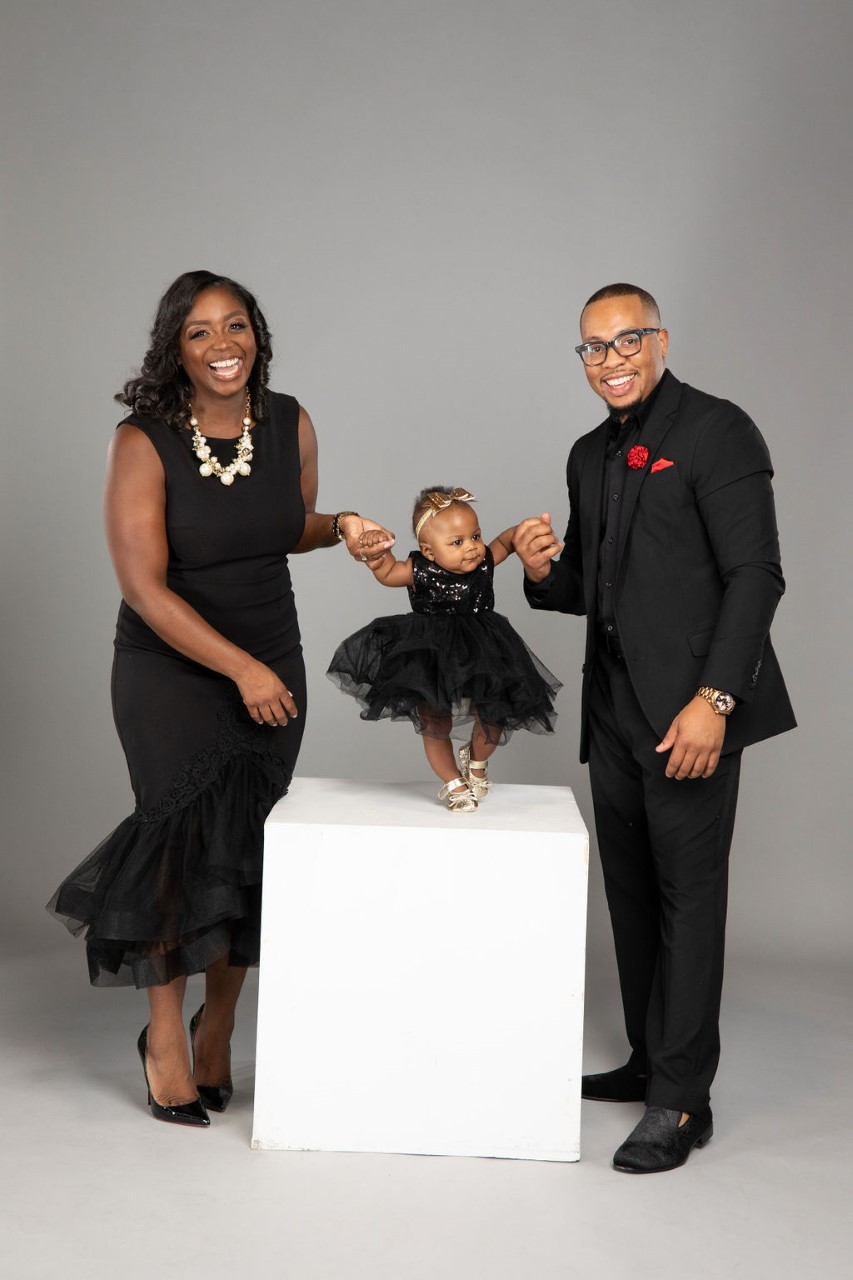 Our story is quite interesting. We were two months away from our wedding date (which has been rescheduled twice due to the pandemic) when we found out that we were having a baby. Everything, from the pregnancy to the birth seemed to happen at light speed. 
Our first ultrasound was scheduled a week after the first shutdown. Steven was unable to attend the ultrasound due to the COVID-19 restrictions, he was also unable to attend any other prenatal appointments. In fact, the only thing he was allowed to be present for was the actual birth.  This took all the fun and bonding out of the pregnancy process for him because he's never heard her heartbeat during doctor's appointments or saw her physically move on the ultrasound machine. His prenatal interaction was reduced to second-hand stories from me, rubbing my tummy when she moved around, and ultrasound photos. 
The announcement, baby shower, and gender reveal were all virtual. We had a drive-by baby shower as well, which was vastly different from the super-extra celebration of birth that Steven envisioned. We are incredibly thankful for our families, friends, sorority sisters, and fraternity brothers for all the gifts. We literally had multiple boxes on the porch every day in anticipation of our baby girl.
Going to the hospital to deliver was also quite an adventure. Steven sped me to the hospital following a routine doctor's appointment because my blood pressure was a little high, getting a speeding ticket in the process. My water broke about two hours after being in OB-triage. I was required to take a COVID test prior to being taken to the delivery room. Steven was unable to go into the hospital until I was actually pushed into the delivery room.   After five hours of laboring, two Tylenol for pain management, and one big push, Kensley Alexandria made her debut on May 26, 2020.
Having a baby during a pandemic is really scary, and also takes the fun out of parenting just a bit. Only one parent is allowed to take the child to her well visits to the pediatrician. Most of our family members and friends have never seen our daughter in person, and she will be 9 months old soon. She's only been inside a store twice in her life. We've been apprehensive about enrolling her in activities due to the pandemic. There are no playdates, but she's attended countless virtual birthday parties, and holidays were really weird because we are usually surrounded by family. Her only true human interaction besides us is safely visiting her grandmas on the weekends. There is always a blessing in every storm, and ours has been the ability to work from home and spend lots of time with her.