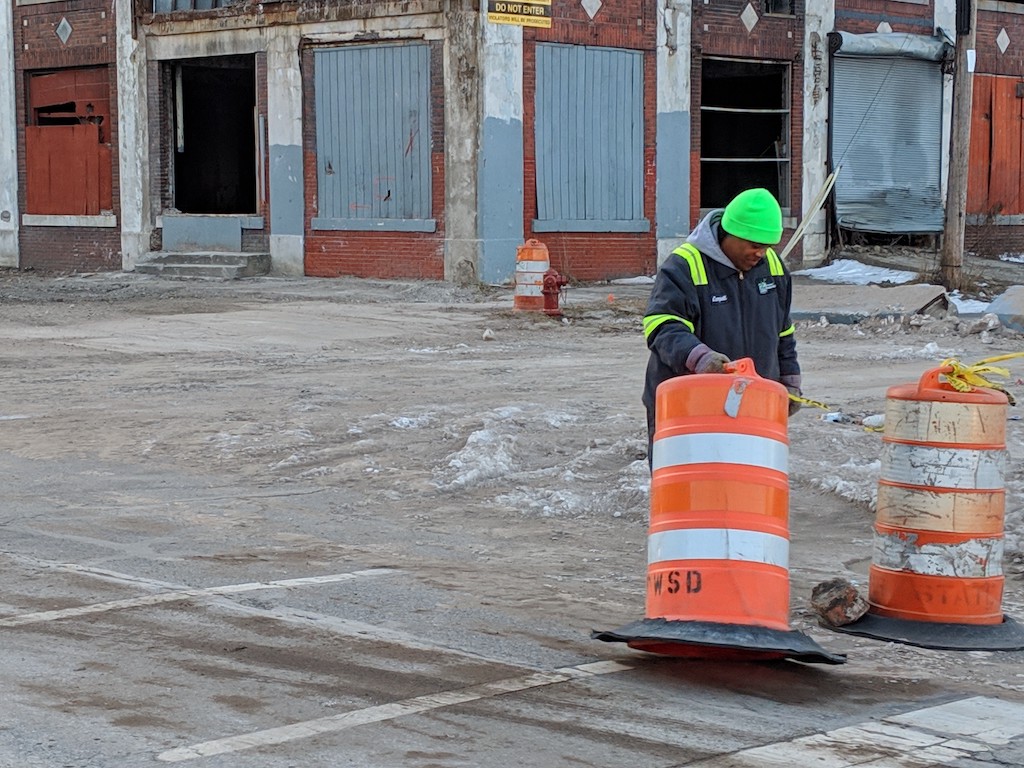 Packard bridge debris cleaned; East Grand Boulevard back open
Asbestos tests of material show negative results
Debris from the fallen pedestrian bridge at the Packard Plant has been removed and East Grand Boulevard is now open, City of Detroit officials said.
The street will officially reopen Friday afternoon following a day and a half of closure after the bridge fell late Wednesday afternoon. No one was injured by the bridge's collapse.
The City of Detroit contracted with emergency contractor Blue Star Demolition for the cleanup. More than 20 samples of material from the bridge were tested for asbestos as mandated by the Michigan Department of Environmental Quality; all showed negative results.
The bridge's collapse was likely caused by a fluctuation in weather, as temperatures dropped to single digits and rose to above 40 degrees in recent days.
The Packard Plant, opened in 1911, vacated by the namesake automaker in 1958 and empty for the majority of this decade, has been privately owned since 2013 when it was sold to investor Fernando Palazuelo. It was briefly reopened to the public in 2017 when Palazuelo detailed his future plans for and renovation updates to the property.
Photo by Elston Campbell/Detroit Department of Public Works