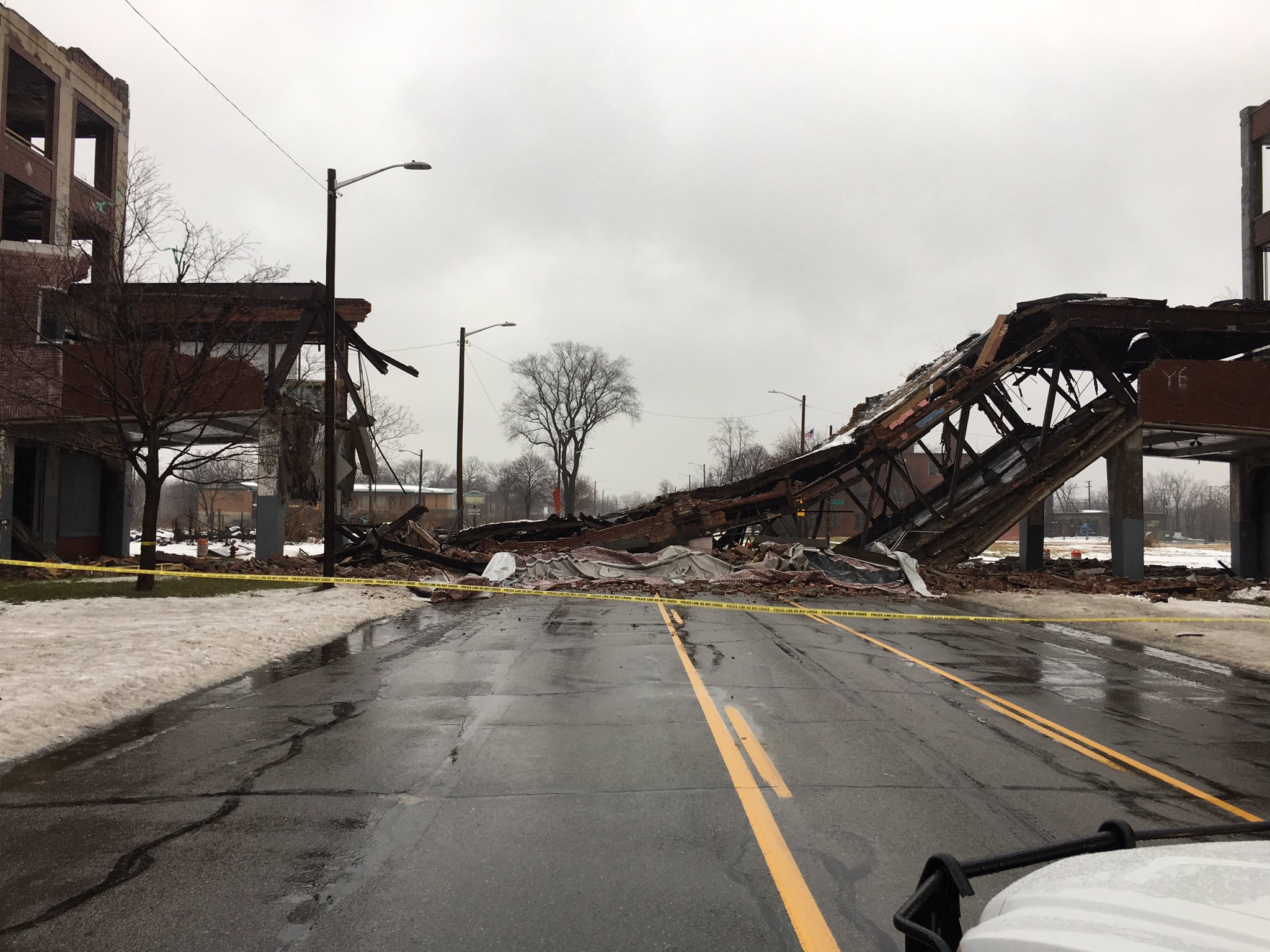 Cleanup expected to begin immediately on Packard Plant bridge
Security will monitor for unauthorized entry
The City of Detroit has dispatched emergency contractors Wednesday evening to assess damage caused to the fallen pedestrian bridge at the long-vacant Packard Plant.
The bridge fell late Wednesday afternoon and cleanup is expected to begin Thursday morning, according to City officials. There is no timeline for completion.
The roadway around East Grand Boulevard, where the bridge spanned, will be closed until the work is complete. Security will be on hand around the clock to prevent unauthorized entry to the area.
More updates will come as information is provided.
Photo credit: Dan Austin/HistoricDetroit.org