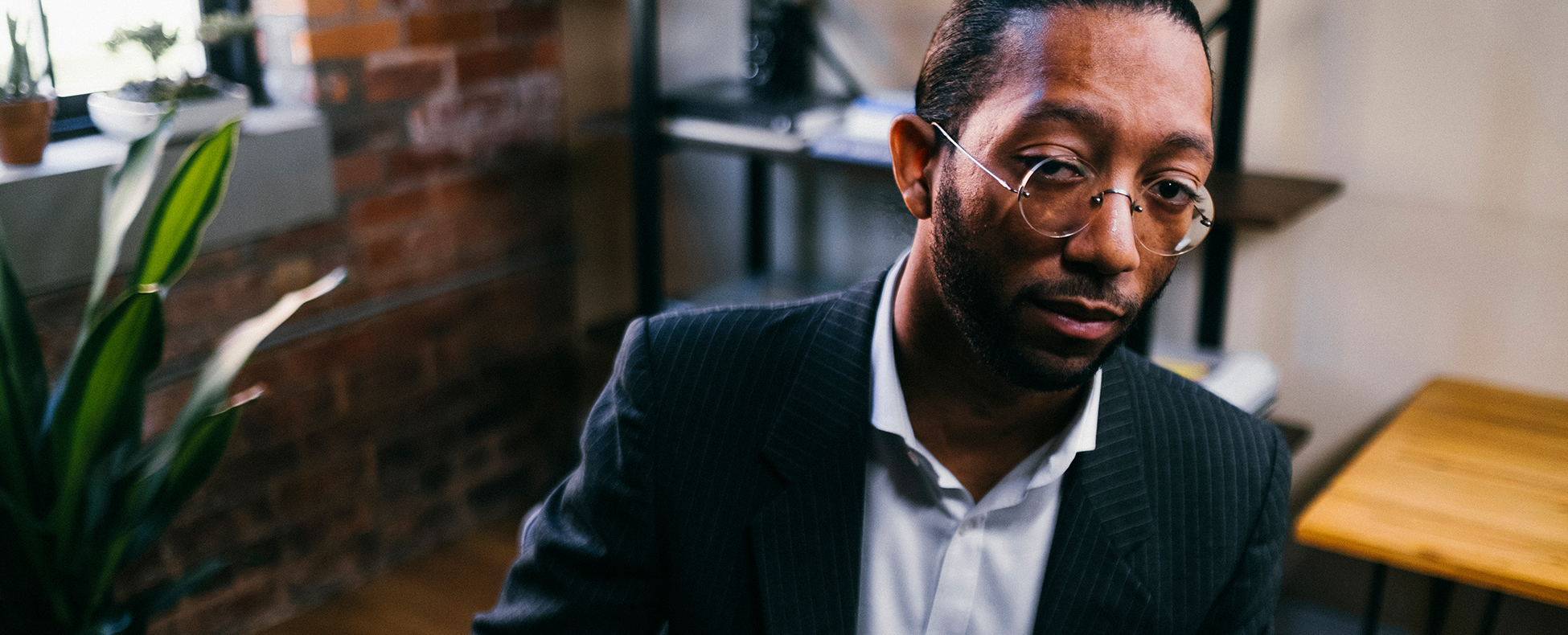 It's Time For Detroiters To Own Their Story
We 'bout to get it crackin'
I've been a lot of things in my life. A graphic designer, brand strategist, public speaker, writer, entrepreneur, T.V. host, etc. But throughout all of it, I've been one thing consistently — a Detroiter. Everything I've been, I've been because of, not despite, being a Detroiter. You gain a specific type of can-do attitude here. A little voice grows in your head that nags and nags, that goes like this.
"Aye, I don't know about y'all, but I'm finna make this work. We 'bout to get it crackin'."
For the last ten years, my business partner and I have done work in Detroit, marketing nonprofits, businesses, and cultural institutions with a singular focus. How can we tell these stories in a way that elevates our community? For a decade have been a storyteller in Detroit, and now I'm excited to announce I have been appointed the City of Detroit's Chief Storyteller. It's an honor to follow in the footsteps of our previous chief, Aaron Foley. He's a vocal advocate of DetroitNESS. Grab a copy of How To Live In Detroit Without Being A Jackass if you don't know what I'm talking about.
Some people may know me by my now infamous "Why I Hate Detroit" tackling the structural inequity of being a poor, long-time resident of the city. Or maybe more recently by my article in the Free Press advocating for the preservation of Black Space in Detroit, a majority Black city that represents a rare respite for Black American's all over the country. Even as an entrepreneur, I've been incredibly vocal about resource gaps for the residents that have lived here. I've worked to hire predominantly from Detroit, invest in Detroiters, and celebrate Detroiters, not out of charity, but because I genuinely believe we have some of the best talent in the world right here. I have found, and continue to find, all the great creatives of color the industry tells us don't exist. If you think we have a lack of talent here, you're just not looking.
"Why I hate Detroit" feels like it was published a lifetime ago, though only it's only been four years. Since then the city has gone through some incredible changes. That being said, do I believe that Detroit is fair and fixed? Sadly no. Four hundred years of overt, systemic, and institutionalized racism ensures that a city that is 80% Black and 90% people of color has remained unbalanced. Sixty to seventy years of focused disinvestment, a legacy of redlining, and misaligned priorities have created conditions in a city that are far too inequitable for me to ever be comfortable while injustice to this degree persists. James Baldwin once famously said "To be a Negro in this country and to be relatively conscious is to be in a rage almost all the time." Never has my disposition been so succinctly summarized.
So, what do I believe? I believe in Detroiters. I believe in the pervasiveness of our culture. From Smokey Robinson to Icewear Vezzo, Motown is our legacy. I believe in the value and diversity of our artists. Look no further than Charles McGee, Tiff Massey, Sheefy McFly, Jessica Care Moore, Freddy Diaz, Ijania Cortez, Ahya Simone, or Tyree Guyton to understand why.
I believe in the resilience of our elders and the ingenuity of our youth. Of our seniors that return to each community meeting and town hall to ensure their voices are heard. Or our children who turn hobbies into worldwide phenomenon. I believe that a pervasive, consistent narrative of hope coupled with true action to empower the dreamers, fighters, and yes, the every day Detroiter, can change our city for the better.
When you see your city government, you should see your self. You should know that they are working on your behalf because they honestly know and understand you. That they speak for you, especially when they speak about you, and that your voice is elevated any and every time it can be.
As the Chief Storyteller, I don't view my job as just sharing the city with the residents, but sharing the residents with the city. We are a vibrant, culturally rich, fascinating community. Hardworking, hilarious, and heartwarming people stream from every porch BBQ, spill into the streets of every block party, and hit the local L. George's or Olympia for a late-night bite when the night is almost done.
Griots and hood historians hold our histories in cavernous, neverending souls that store the memories of generations past. It's almost as though they've lived many more lives than any one person could naturally be allotted. Then again, isn't that the story of Detroit? Multi-faceted, complicated, mixed-personalitied, and more joyful than its scars would suggest.
I am humbled to have the opportunity to use my experience to provide platforms for our city to be truly seen. I don't take this post lightly and I am excited to serve.