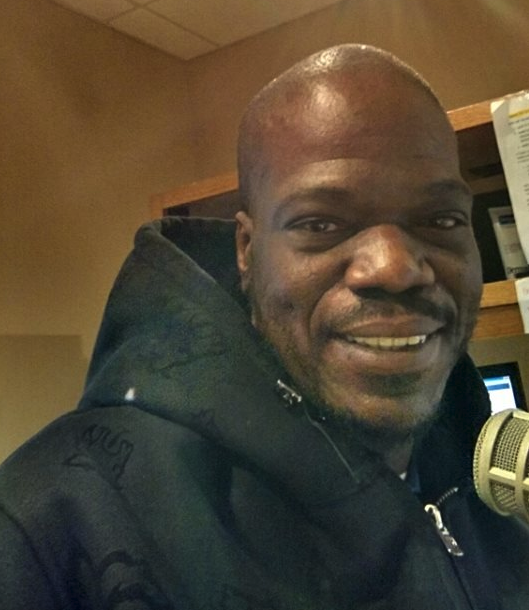 Mista Chase, Detroit's zodiac-loving morning DJ, dies
Radio jock suffered from renal failure in later years
Mista Chase, the morning-show DJ whose voice graced Detroit's urban airwaves for more than a decade, died Wednesday, according to his wife, former colleagues and friends.
"My beloved husband, Andrew Onifade a.k.a Mista Chase received his wings from God 6/12/2019. Keep our family in your prayers," reads a Facebook post from Jade Onifade, Chase's wife.
Born Andrew Onifade, the husky-voiced jock arrived in the Detroit market in 2005, hosting WJLB's top-rated morning show alongside local comics Coco and Foolish. With Coco and Foolish providing the laughs, Chase quickly established himself as the show's straight man, de facto counselor and listening ear for fans of the station, offering relationship and career advice to Detroiters calling in for advice.
A popular feature, and perhaps Chase's calling card, was Chase giving daily advice based on signs of the zodiac. A generation of younger listeners riding with their parents to school fondly recalled the segment, marked by Beyonce's "Signs" playing in the background and Chase ticking off what listeners should do based on the personality traits of their sign.
Onifade, a Maryland native, returned to his home state following a series of professional and personal changes. A shakeup at WJLB's parent company, IHeartMedia, led to Coco and Chase being moved to sister station WMXD, where he worked from 2014 to 2017. After a short stint at 105.1 The Bounce in 2018, Chase listed a gig at WHOV, Hampton University's radio station, on his Instagram account.
In a 2017 interview with WXYZ, Chase detailed his struggle with stage 5 renal kidney failure. One of Chase's longtime listeners offered to donate his kidney in gratitude for meeting his wife; the married pair met after she left a bad relationship thanks to Chase's advice to her on the air.
"I am truly saddened by the passing of one, great guy, my friend, one of the best gifted voices in radio. God called on Mr. Chase and he answered Our prayers and comfort to the family. Chase, Rest in the Arms of the Lord!" reads a post on WMXD's Instagram.