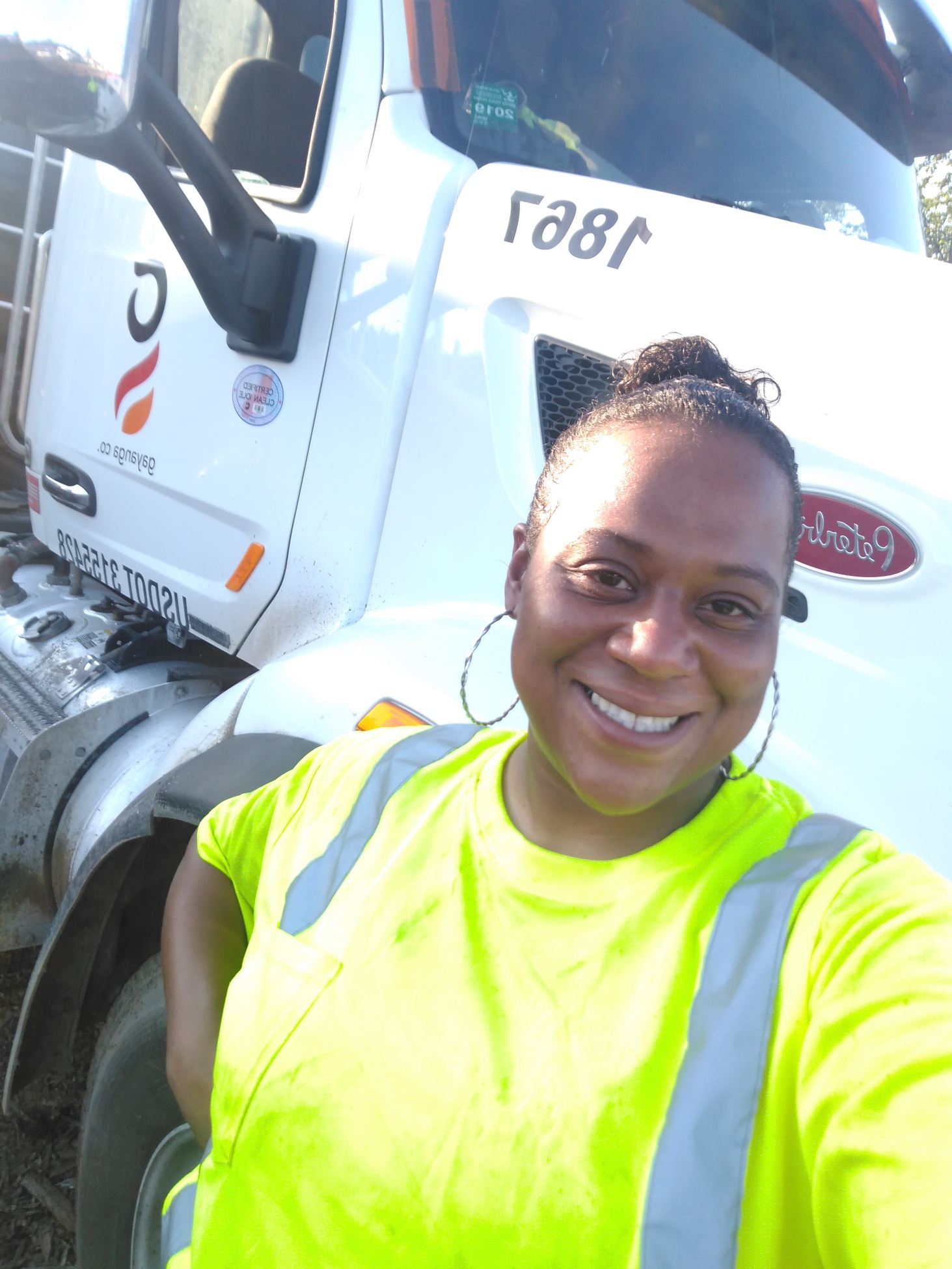 The Life-Changing Effects of Demolition
How demolition allowed a single mother to be closer to her son
"You're not going anywhere!"
Hard to imagine someone telling you that, right? Now imagine those words coming from your own child.
Well, that's what Whitney Thornton faced when her five-year-old son jumped in her truck and demanded she stay home.
Thornton is a truck driver and, after years of being on the road, her kid had had enough. But as a mother, she did what she thought was necessary to provide for him. "He was young, and I don't think he understood," said Thornton.
Things were tough for Thornton; she was a single mother and had to leave little Myles with loved ones when she was away. She could be gone a few weeks… or 6 months. And although her employer was based in Michigan, Thornton would often steer her freightliner as far as Texas.
This was not the life she wanted for her family.
That would all change as the City of Detroit accelerated the demolition of vacant homes across the city over the last several years.
With that acceleration, however, some small and minority companies were locked out of the process as the City was prevented from targeting certain businesses because of federal guidelines.
"More recently, the City has made some adjustments that have opened the doors to smaller companies and specifically Black contractors," said Damion Ellis, Director of Operations at Gayanga Co.
Gayanga, a Detroit-based, Black-owned business, is a full-service construction and civil engineering company with a focus on demolition, renovation, and utility installation.
According to Ellis, in the past, there was a false narrative that Black contractors lacked the capacity and experience to do the work. And unfortunately, that narrative excluded some companies from participating in local projects.
But as opportunities increase for Detroit-based companies due to new guidelines, so do the opportunities for Detroiters to receive those jobs. In fact, 85% of Gayanga's employees are Detroit residents, and 95% are minorities.
Ellis says that in order for the city to get the most benefit from construction projects, Detroit-based companies must be intentional about hiring Detroiters. In fact, the message on Gayanga's website is this: When Gayanga Co. wins a contract, the Community wins a contract.
"You have the Black contractor getting more contracts, and the Black employee getting the opportunity for a livable wage. So that impact is going to increase the number of financially stable households in the city of Detroit," said Ellis. "You can work in a demolition program as a construction worker, as a truck driver, and on average you can make $50,000 a year."
Remember Whitney Thornton, our single mom who spent much of her time on the road? Well, she's now a truck driver for Gayanga.
"I kept telling Myles I was home for good, but it didn't click with him at first," said Thornton.
She's of course delighted to be home, but that's not all she's happy about. "It just really touches me because I work for a Black-owned company, in the city, making the money I want. It all feels so good to me."
Ellis says that Thornton is hard-working and tough as nails. And although she didn't check all the boxes for the experience Gayanga was looking for at the time, Thornton impressed them with her professionalism and willingness to learn.
"Construction is one of the lowest barriers to entry industries. Anyone who wants a job and is committed to putting in the work can have a career in the construction industry," said Ellis.
So, not only can demolition and construction change the landscape of the environment, it can also change the narrative of someone's future…
"I am very happy. My son can grow up with me now."