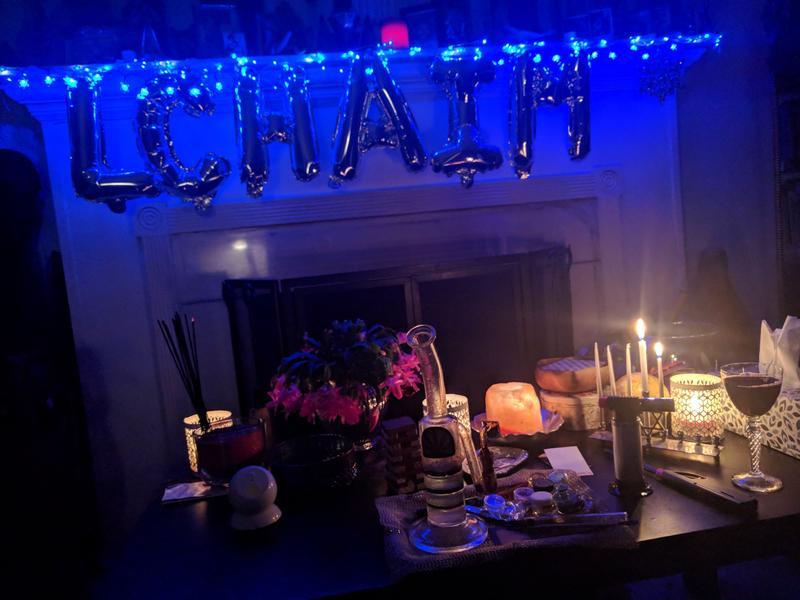 Here's how Detroiters are celebrating Hanukkah this week
Time to light those menorahs!
Part of Detroit's oeuvre is that the city was once a stronghold for Jewish residents, especially on the west side. Though many Jewish families now call the suburbs home, there are still many who remain in the city, on all sides of town.
With Hanukkah in full swing, we asked on our social platforms how residents — Jewish or otherwise — observe Hanukkah. Here are a few responses — with photos!
"Cooked a nice homemade meal last night for my boyfriend and me, taught him the prayer for lighting the menorah (he grew up catholic, so we're a blended fam) and enjoyed a night in together with our pets!" - Jessy l., Bagley
"I love it each year that we can start for Advent, Hanukkah and Kwanzaa by lighting a candle to show us the Hope that last forever in the Light of the World! Peace, Love and Hugs *(*;*)" - Joy Y., Grandmont-Rosedale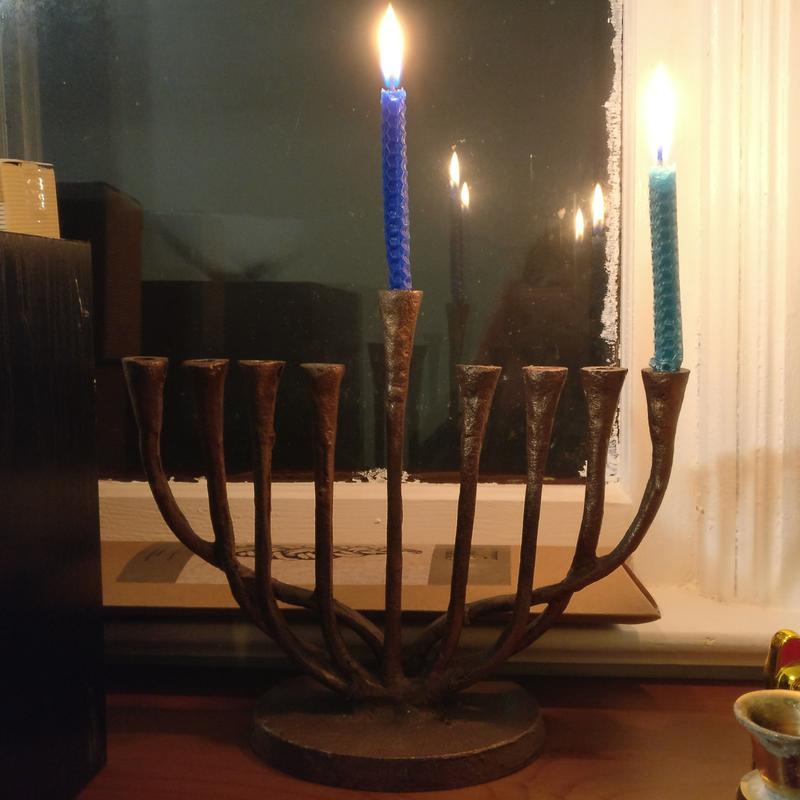 (above photo) "Lit my hannukiyah and had some tea when I got home last night. Ended up finding out that a coworker of mine is Jewish this morning when they wished me a happy Hannukah." - Alison C., Clark Park
"I'm only lighting the menorah tonight as that's the only time I have company who's on the Hanukah page. I may cheat and light the menorah when my daughter comes to town closer to the end of the month." - Eric H., Greater Corktown
"Love the Holiday / Christmas / Hannukah / Winter lights - I keep them on thru' January & wish others would too." - Cordelia B., Lafayette Park
"Sharing it with others on behalf of Isaac Agree Downtown Synagogue at N'Namdi Center for Contemporary Art on Noel Night and at People for Palmer Park's Winter Festival with a homemade menorah, homemade cookies and dreidel" - Jodee R.
"At home in the far flung 'burbs. Homemade apple sauce and sweet potato pancakes." - Eve P.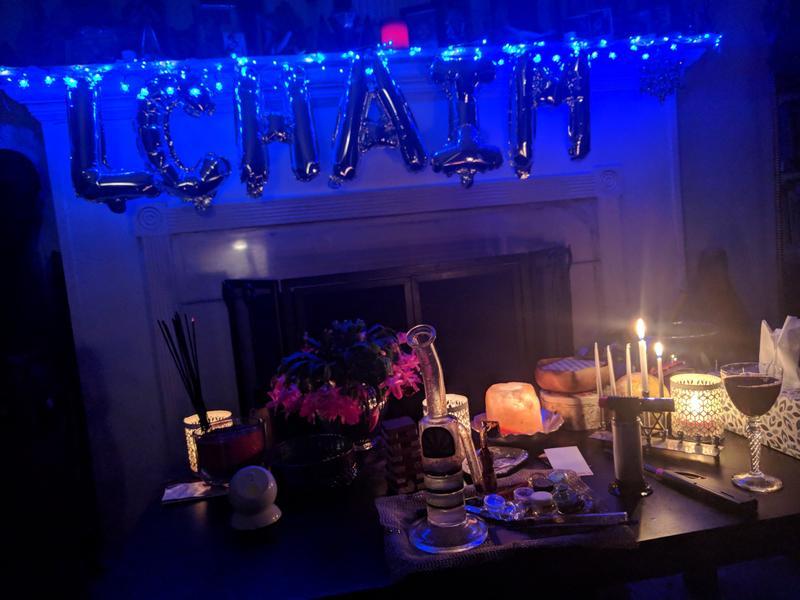 (Above photo) "My home this Hanukkah" - Reality A., Bagley
"Going to the lighting ceremony downtown. I normally head to my family's place in the 'burbs for latkes, sufganiot, and exchanging gifts. I wish there were more Hannukah parties in the city!" - Rachel L.
"Last year a stray cat from an abandoned house crashed my friends' Hanukkah party. I jokingly told them it was their cat and her name was Latke. They adopted the cat and kept the name." - Claire N.