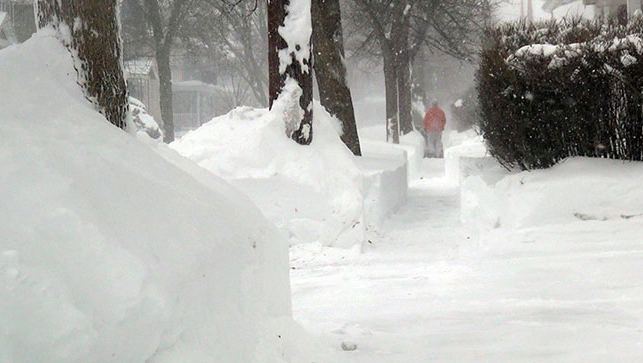 Here's how Detroit street plowing works during snowfall
Be on the lookout for city plows, emergency route alerts
With nearly a foot of snow expected to fall today and through the weekend, here's how the City of Detroit will handle snow plowing.
Sixty Department of Public Works trucks will salt 673 miles of major roads under the city's jurisdiction once snow begins to fall. Crews will continue to work around the clock until all roads have been plowed and cleared.
The city also has notified its private contractors to prepare to plow the city's 1884 miles of residential side streets, starting soon after the snowfall has substantially subsided. Contractors, which are assigned by City Council district, will have 24 hours from the time they are officially notified, to plow a minimum 10-foot path down the center of each street to make them passable.
Do you park on the street? Roadways that have been identified as snow emergency routes will have signs posted up to 48 hours in advance to prohibit parking for the purpose of plowing. Residents will also receive notices for street clearing via the City of Detroit's website and cable channels. The City will also inform the media of any emergency routes.
Residents and businesses are reminded that they are responsible for maintaining their sidewalks in a manner that makes it safe for pedestrians. Snow removal companies and property owners are prohibited from putting snow from their property onto public roadways.