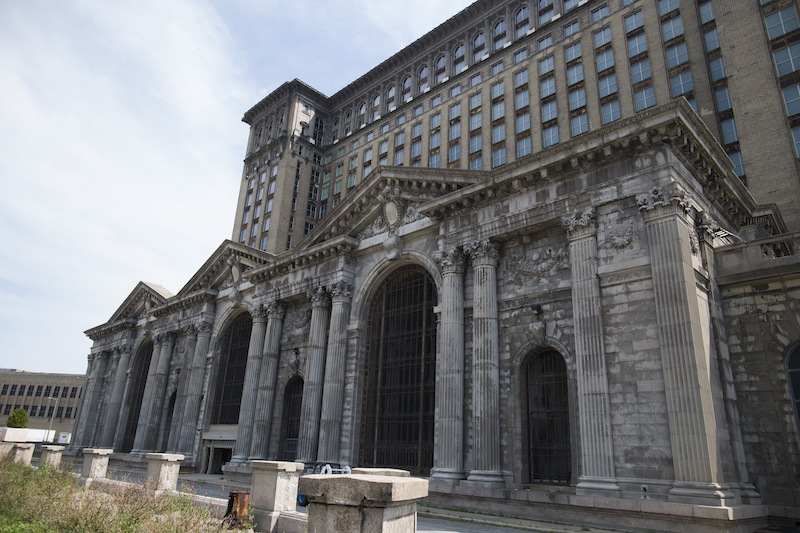 Ford plotting haunted house at Michigan Central Station
Dates still to be determined
Next month, you can legally explore the Michigan Central Station.
You'll be able to live out the urbex fantasy of your dreams with a Halloween twist when Ford Motor Company hosts a haunted house at the vacant station, purchased by the automaker earlier this year.
Shawn Wilson, community engagement manager for Ford, made the announcement during a Neighborhood Advisory Council meeting Monday night, where the company formally committed to $10 million in neighborhood investments.
No dates have been confirmed, Wilson says, but the automaker is looking at days prior to Halloween, or even the weekend after — November 3-4 — because the holiday falls in the middle of the week this year. A family-friendly house option is on the table, and possibly a more adult-oriented option (read: something with alcoholic beverages, probably) as well.
Wilson is looking to engage local businesses and creators in making the event happen, and says more information will be distributed through the NAC soon.