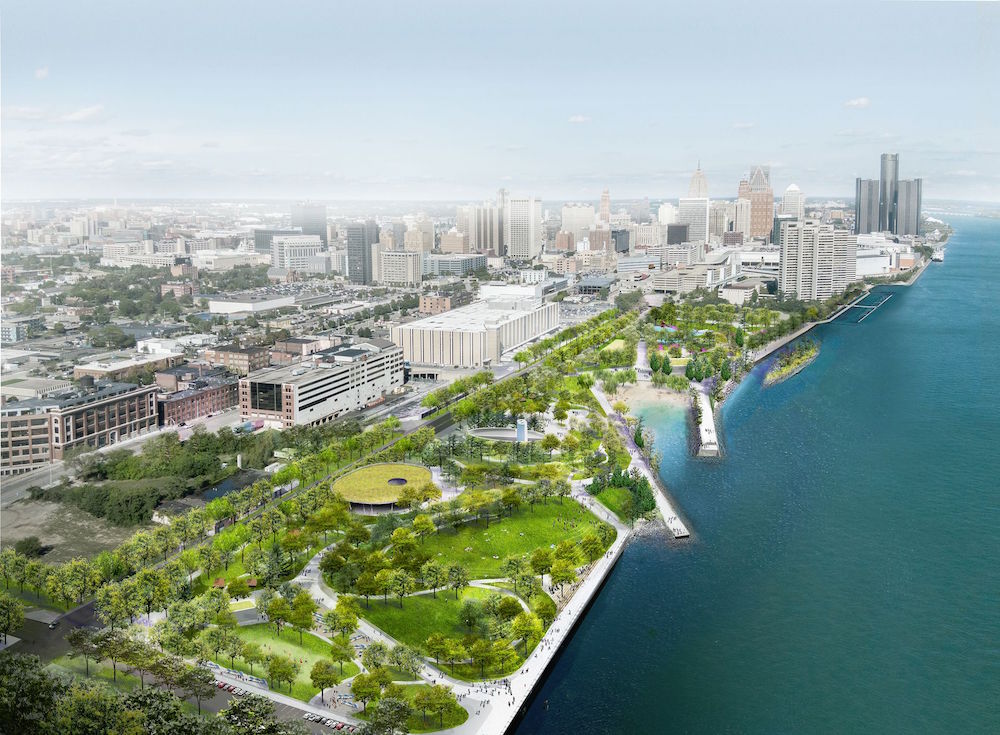 Detroit's West Riverfront park to get makeover and new name
The Ralph C. Wilson Jr., Foundation announces $100 million infusion on founder's 100th birthday
The overhaul of Detroit's riverfront is getting a $100 million infusion for a new 22-acre park, and a network of trails to connect the Ambassador Bridge with Belle Isle.
The massive plans to beautify what was once an eyesore were made possible by a grant from the Ralph C. Wilson Foundation, named for the late businessman who grew up in Detroit and had a permanent home in Grosse Pointe Shores. Wilson is best known for being the founding owner of the Buffalo Bills NFL franchise.
The Detroit Riverfront Conversancy will use $40 million to develop the west riverfront park, which is expected to be completed in 2022 and named the Ralph C. Wilson Centennial Park. $10 million will go to the Community Foundation for Southeast Michigan to ensure the park's sustainability.
The DRC is encouraging public input to help finalize design plans. Preliminary plans include an inlet on the river called "The Cove," which would feature a sandy beach. There will also be basketball courts, a play garden for children and a hill for people to gather and watch movies and other performances.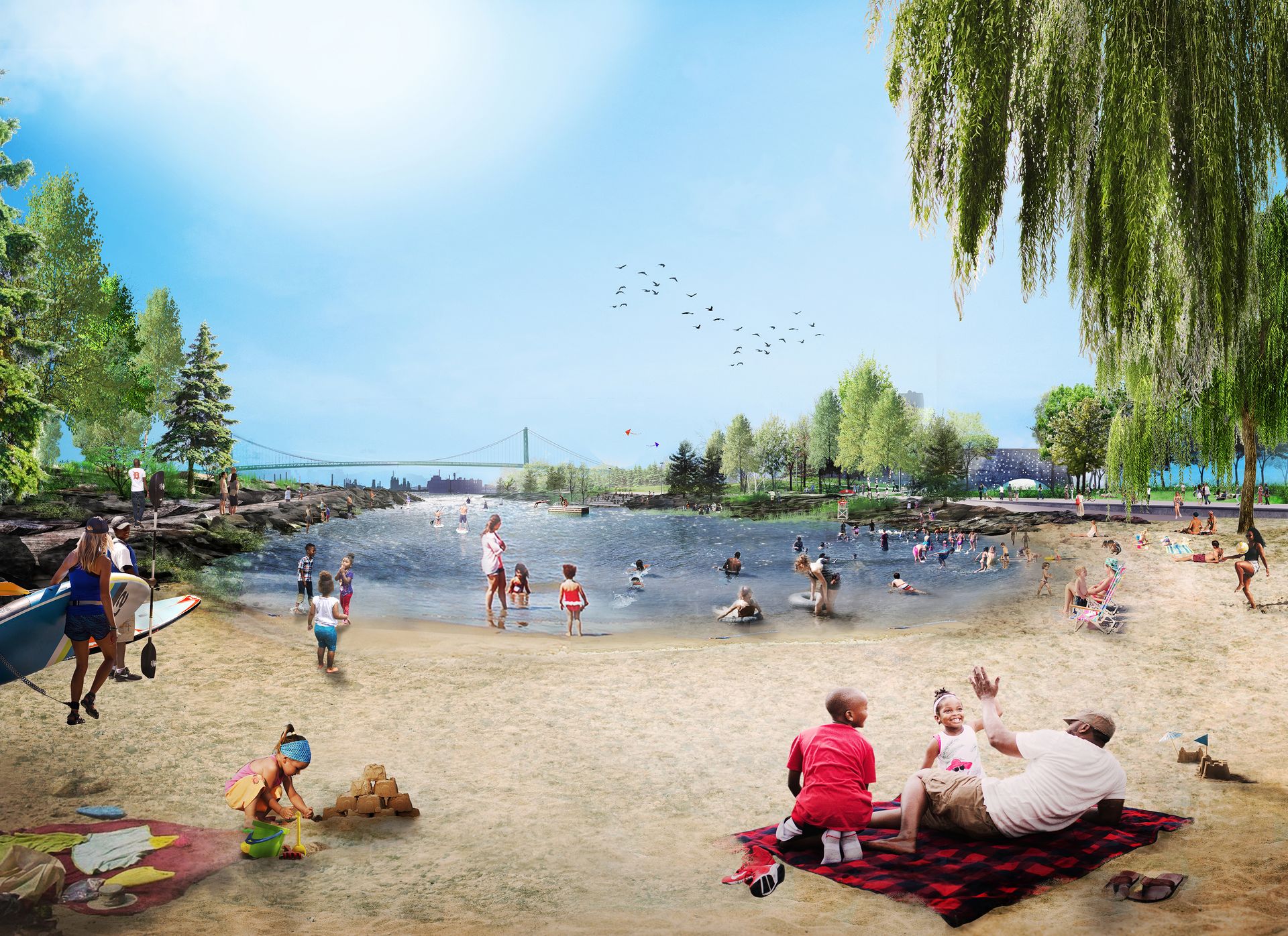 The new trails will connect Detroit's riverfront along a nearly 6 mile stretch. In turn, plans call for the riverfront trail to connect with larger regional trails, like the Iron Belle Trail, which runs 2,000 miles from the Upper Peninsula to Belle Isle.
Following the same model as the park, $40 million will be spent on building the trails, with the remaining $10 million going to the community foundation for long-term maintenance.
The Wilson Foundation is also giving $100 million to the City of Buffalo for similar plans.