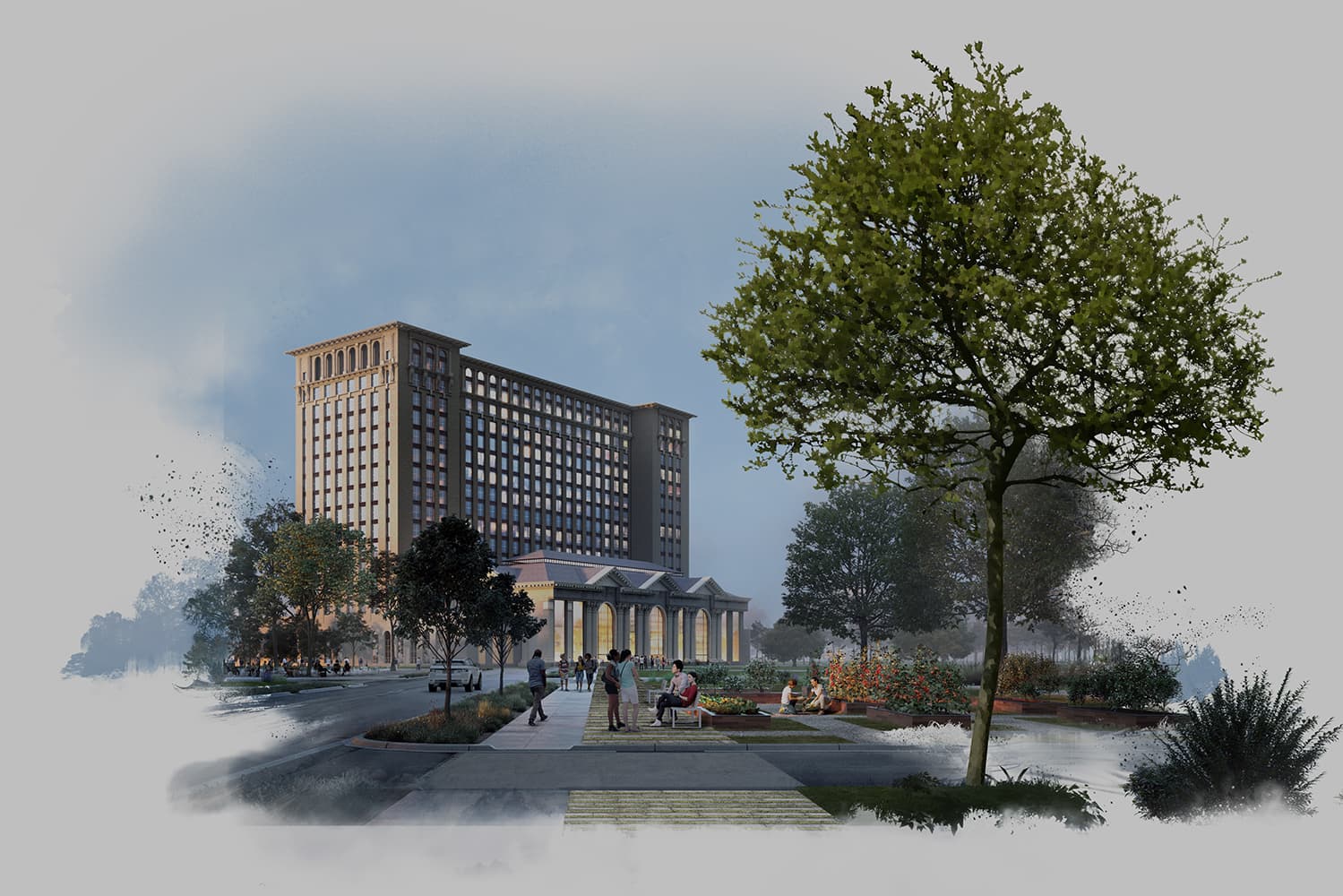 Detroit, Ford seeking residents' ideas for mobility in Corktown
Neighbors' ideas could lead to up to $250K in funding
Earlier this month, the City of Detroit partnered with Ford Motor Company to launch the City:One Michigan Central Station Challenge in the communities surrounding the iconic train station located in Detroit's oldest neighborhood, Corktown. As part of Ford Motor Company's historic investment in the train station and Community Benefits Agreement, the City:One Challenge is funding up to $250,000 for up to five pilot ideas. Mark De La Vergne, Chief of Mobility Innovation for the City of Detroit, is part of the team now working with the neighborhoods to understand mobility needs and where innovation can have the most impact.
As Detroit's oldest neighborhood, the history of Corktown speaks for itself. The area has always been rich in its diversity of businesses and residents as well as offering a strong artistic and entrepreneurial spirit. These characteristics have made Corktown an attractive place to live, work, and play, which is one of the reasons Ford Motor Company selected the Michigan Central Station as the location for its new mobility campus, where employees will determine the future of the auto industry.
And now, Corktown and surrounding neighborhoods are growing. Residents are seeing more development, new restaurants and shops, updated parks and recreation and new neighbors. As this area grows, it's our responsibility as a city to ensure long-time Detroiters are leading this growth and have access to the new opportunities. One way to do that is through improved transportation, and the City's Transportation Strategic Plan lays out how we plan to make it easier, safer, and more affordable for Detroiters to get around the city. We have helped launch a number of these innovations over the last two years, including MoGo, DDOT's Connect10 bus service, Dart, expansion of car share into neighborhoods, scooters, and even autonomous vehicles.
But there's more work to be done to make it easier for Detroiters to get around, this is why I am so excited for the Ford City:One Michigan Central Station Challenge. This is a unique opportunity for those that live and work in the areas surrounding the Michigan Central Station to join us in our efforts to provide more transportation and mobility options that we work on every day. This process will allow residents to pitch new ideas on improving mobility in the area and partner with Ford and other entrepreneurs to develop those ideas. Thanks to the support of Ford and PlanetM, we will all see these ideas come to life through pilots.
We're all looking forward to hearing from communities around Michigan Central Station, and we can't wait to get started on developing those ideas into real solutions for the residents.
From now until August 8th, we would ask that you tell us your mobility experiences, insights and questions. Your input will help guide the final solutions and winners of up to $250K in pilot funding.
Starting August 8th, residents will have the opportunity to submit your own proposal for a chance at up to $250K in pilot funding.
Get involved now by joining the City;One Michigan Central Station Challenge at the following link: http://bit.ly/2IshDGj.