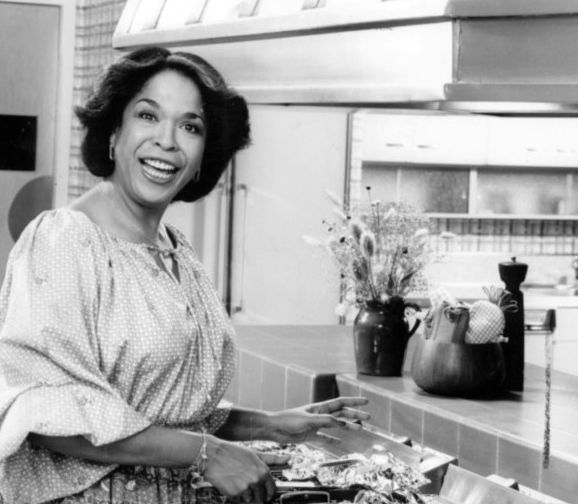 Della Reese, daughter of Detroit's Black Bottom, dies at 86
Forged by a tough upbringing on the east side, Reese rose to become one of the brightest black female entertainers in Hollywood
Della Reese, the pioneering entertainer who rose from impoverished beginnings in Detroit's Black Bottom neighborhood to one of the screen's most beloved "aunties" in black entertainment, has died, according to reports. She was 86.
Born Delloreese Patricia Early, Reese's beginnings in Detroit mirrored that of thousands of residents at the time: Scraping by on the lower eastside in Black Bottom. She discovered her talents early, singing in church at an early age. Early attended Cass Technical High School and enrolled at Wayne State University after graduation.
Moving up from poverty was her first and foremost goal. "These were my choices. I could become a prostitute or I could have become a high-class call girl," Reese once said about the tough Black Bottom environment. Per the July 1962 issue of Ebony:
"The youngest of seven children, she was born in Detroit, a city she still prefers to New York which she now calls her home. While her father worked in factories, her mother did various domestic and menial jobs. Della sang at home and church without instructions of any kind. The sudden death of her mother ended her college career at Wayne University, where she had enrolled as a pre-med student."
The skills Early — now known as Reese — had earned in church, however, allowed her to go on the road as a singer. She had already been touring as part of gospel groups as a teen, singing alongside Mahalia Jackson as early as 13 and recording gospel records along the way. But she began singing in bars — notably the Flame Show Bar in Paradise Valley — to earn income. From the New York Times, June 1998:
After a falling out with her father ''over one of his new girlfriends,'' Ms. Reese said, she moved out on her own and began singing at local clubs. She won a coupon-clipping contest sponsored by the local black paper, The Michigan Chronicle. ''I collected coupons from every church in Detroit,'' said Ms. Reese. ''I think I had six bushel baskets full.'' Her prize was a weeklong singing engagement at Detroit's biggest club. She lasted 18 weeks and began touring, to Cleveland and to Windsor, Canada.
Like any black singer with a gospel background, her move into the secular arena originally turned off the faithful. But as her act became more popular, and moved outside the Midwest, she told Ebony, "some people don't want to hear gospel in night clubs, but they usually come around by the time we are finished."
"I think many black women could say 'it can be done because Della has done it.'"
Reese's nightclub acts led to record contracts and pop and jazz hits, including a covers of the standard "And That Reminds Me" and "Don't You Know," and her own "Not One Minute More," the former peaking at No. 2 on the Billboard Hot 100 in 1959. Reese's music career had such reach, her name alone inspired the name of another Detroit act: Martha and the Vandellas, so named for Van Dyke Avenue and Reese's first name.
Predating Robin Thede and Oprah Winfrey, Reese became the first black woman to host a talk show, the self-titled "Della!" that aired in syndication between 1969-70. "I think it was a little bit before its time, but it paved the way for some of TV's current hit shows," Reese told Jet in 1976, "I think many black women could say 'it can be done because Della has done it.'"
She became a television staple, appearing in guest roles and on talk shows through the next few decades before landing the role that would introduce her to a new generation of viewers: Tess, a guardian angel in the CBS drama "Touched By An Angel." And of course, Reese has a permanent spot in the black pop culture consciousness as Vera, the tough-talking madam that dared Eddie Murphy to shoot off her pinky toe in "Harlem Nights."
Reese was also a noted animal rights activist throughout her career, championing pet ownership and animal welfare throughout her career. "Growing up in Detroit, we had no pets because my parents thought they were frivolous. When you come up in a poor environment, you learn to adjust," she once told the Michigan Humane Society. "But I always loved animals, and stopped and played with them wherever I met them. When I was about 22, I moved to New York for my career. I shared an apartment and one day my roommate brought home this beautiful poodle named Tootsie, and we just fell in love."
Reese is survived by her husband, Franklin Lett, and children Deloreese, James, Franklin and Dominique.