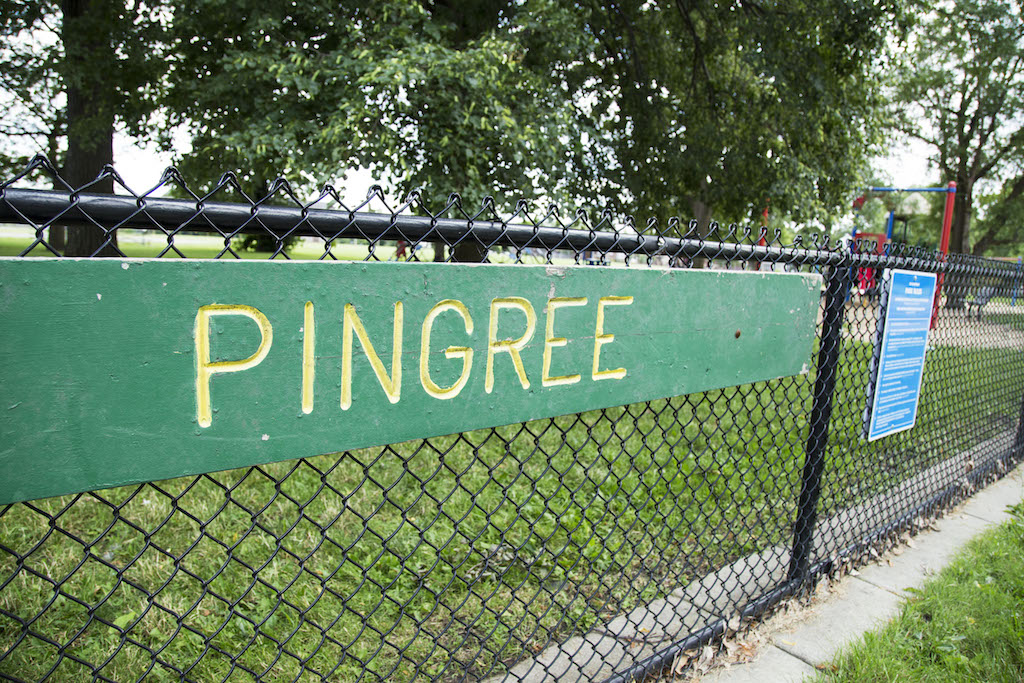 Could you name your baby after a Detroit neighborhood?
You've got plenty of options!
We're feeling a bit inspired by a certain celebrity couple's baby-name choice today, so we asked the question: Could you name your baby after Detroit?
"Detroit" as a first name just doesn't have the same ring to it as Chicago. (Maybe that's also what Jeff Bezos was thinking.) But taking a look at Detroit's neighborhood map, you're spoiled for choices when it comes to paying tribute to your home city and coming up with a unique name for your little one.
Russell Woods – The obvious choice here if your surname is Woods. Or, if you were to go like a character on "The Bold and The Beautiful," having a nature-based name like Woods fits in perfectly with Brooke, Ridge and Thorne. (See also: Palmer Woods, another soapy-sounding name.)
Jefferson-Chalmers – Chalmers isn't as popular of a surname as Woods, but it might make for a very…stately middle name. Just call him "Jeff" for short.
Boston-Edison – You went to school with a Paris or Austin and you just witnessed a child named Chicago. Naming your child after a city in Massachusetts (just think, if they become good at playing spades, your child will literally run a Boston on somebody) isn't too far-fetched. And we have Edison light bulbs all over the place, right? Get with the times!
Franklin Park/Arden Park/Palmer Park/Forest Park – Park is a fine middle name, and fortunately you have several neighborhood options in the city for nomenclature. Franklin is a safe choice. Arden is daring – it just sounds rich and blue-blood, but trendy enough to make your kid stand out in daycare. But Forest? Hopefully by the time your kid grows up, being teased with calls of "run, Forrest, run!" will be lost on that generation. 
Pingree Park – Or, just go full hipster by naming your Bjorn-swaddled child after Detroit's hipster mayor.
Eliza Howell/Elijah McCoy/Herman Kiefer – Name your child after some notable Detroiters. Howell was a pioneering female real-estate developer for whom the westside park and surrounding neighborhood is named. Elijah McCoy, of course, is the African-American inventor who patented the lubrication of the steam engine. And Herman Kiefer was a German doctor who was one of Detroit's most prominent medical professionals in the 19th century.
If neighborhoods just don't match, could you name your child after a Detroit street? It's the same line of thinking of naming your band after Van Dyke and Della Reese, or Think about it! Naming your offspring Dexter, Warren, Vernor, Chalfonte or Monica is the ultimate Detroit homage.