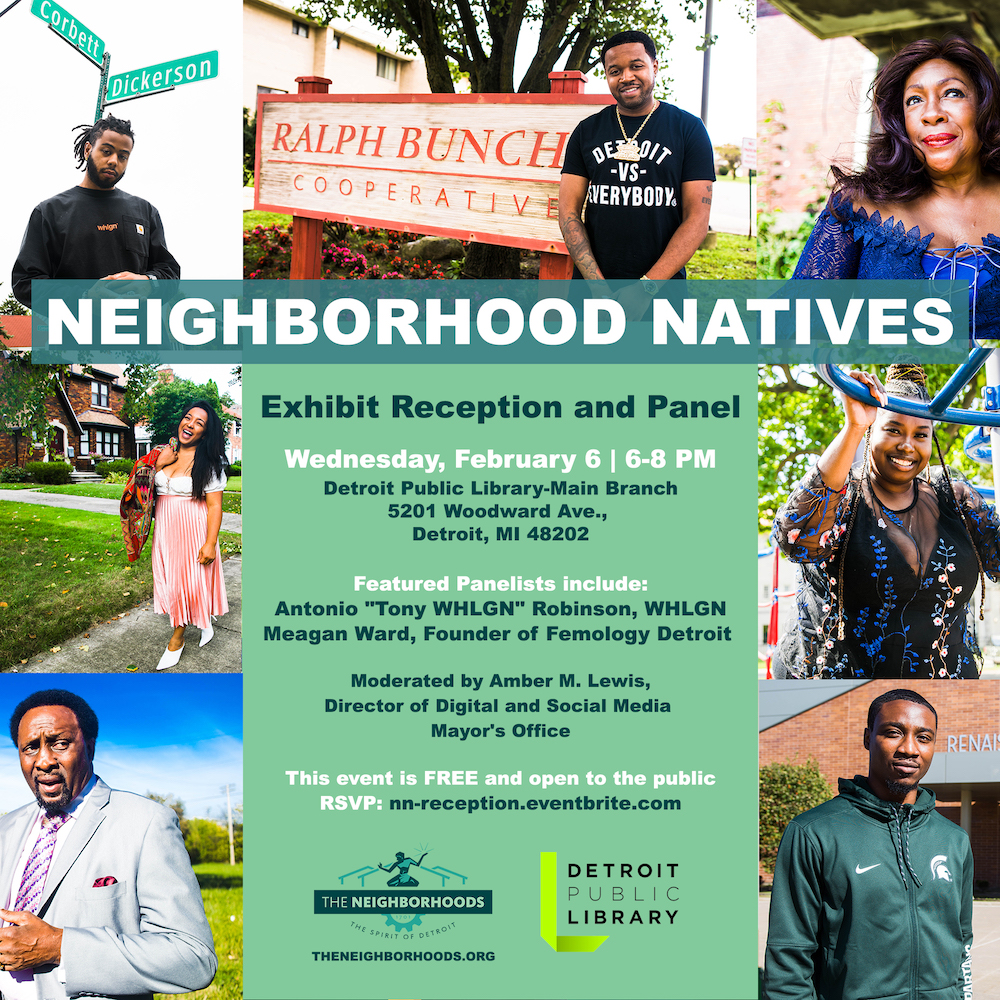 Come celebrate the final month of Neighborhood Natives
The photo exhibit curated by Cyrus Tetteh and Amber M. Lewis highlights Detroiters in their former neighborhoods
The Neighborhoods and the Detroit Public Library proudly present the Neighborhood Natives reception and panel on February 6.
Since December, the Neighborhood Natives photo exhibit has hung in the halls of the Detroit Public Library's main branch. Curated by City of Detroit photographer Cyrus Tetteh and social media manager Amber M. Lewis, the exhibit highlights and celebrates native Detroiters and ex-pats who proudly rep their city. Each Neighborhood Native is shot in the neighborhood in which they grew up and each photo has a story to tell.
The closing reception of the exhibit will feature a panel moderated by Lewis. Panelists include Antonio "Tony WHLGN" Robinson of the WHLGN artist collective and Meagan Ward, founder of Femology Detroit.
The reception will be held Wednesday, February 6 from 6-8 p.m. at the DPL-Main Branch. Space is limited and RSVP is required. You can reserve your spot today at nn-reception.eventbrite.com.
Catch up on all the Neighborhood Natives stories now.