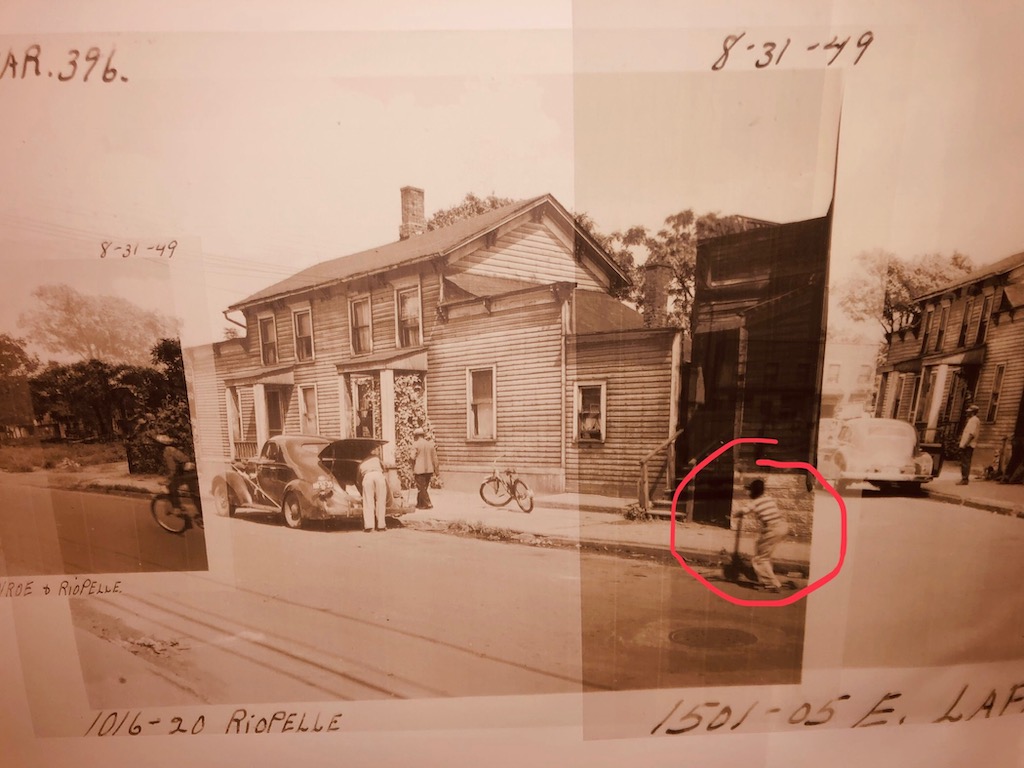 Your grandaddy was riding scooters in Black Bottom
Turns out Bird and Lime are nothing new here in Detroit
Anybody know whose grandfather that is circled in the photo above? He was clearly ahead of his time. A trendsetter. A visionary. Ugh, his mind!
You might notice that ol' boy is riding a scooter, and that the photo is dated August 31, 1949. The photo was taken in the Black Bottom neighborhood by the City of Detroit — hey, that's us! — just prior to the neighborhood's destruction via eminent domain.
Similar to what happened with the Poletown plant, the City took ownership of every home and business n Black Bottom — Hastings Street, which barely exists now, was its thoroughfare — and demolished the neighborhood in favor of new development. What stands on the remains of Black Bottom today is Lafayette Park: Interstate 375, the 1300 Lafayette tower, the twin Lafayette Towers, the Mies Van der Rohe condominiums, Chrysler Elementary School and more.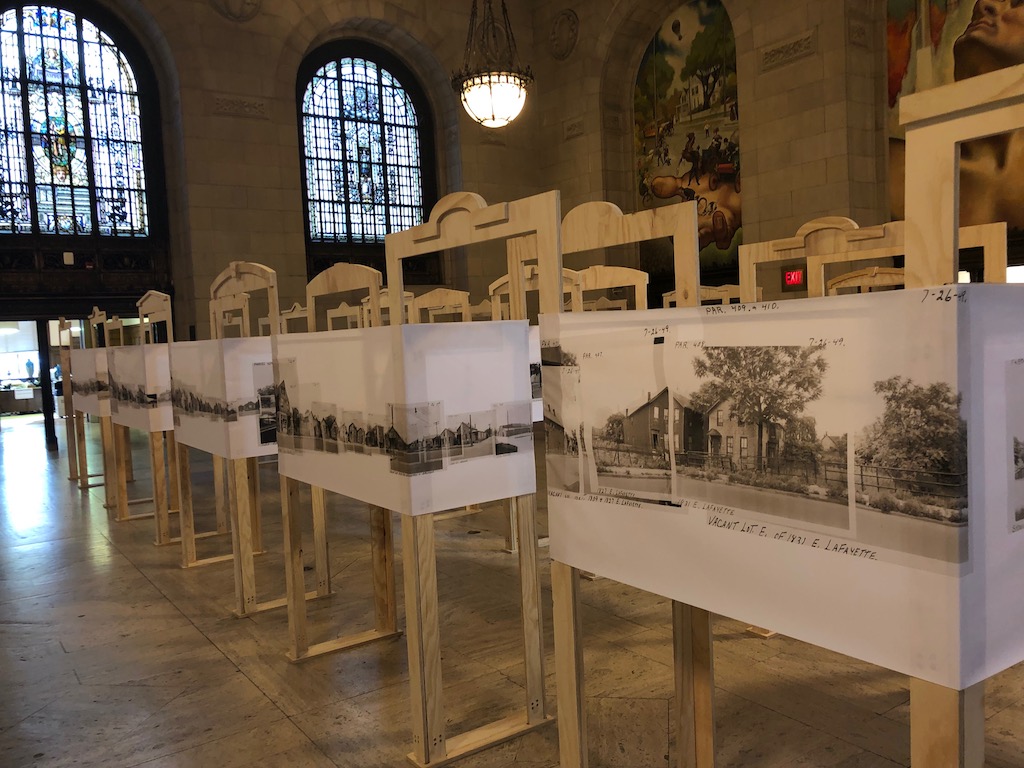 But before the carnage, the City wanted documentation of life in Black Bottom. An early precursor to Google Street View, City employees went block by block and photographed the neighborhood. Those photos are now in the Burton Historical Collection at the Detroit Public Library, and on display at the Main Branch as part of the Black Bottom Street View project. You can see the display through March.
Let's go back to ol' boy on the scooter, though. There was quite a bit of hand-wringing over the invasion of Bird and Lime scooters last summer in the city, but upon seeing this 70-year-old photo of a kid on the scooter (in what is technically not downtown), wouldn't that mean that scooters have been a Detroit tradition all along? At least back then you didn't need an app or a debit card.