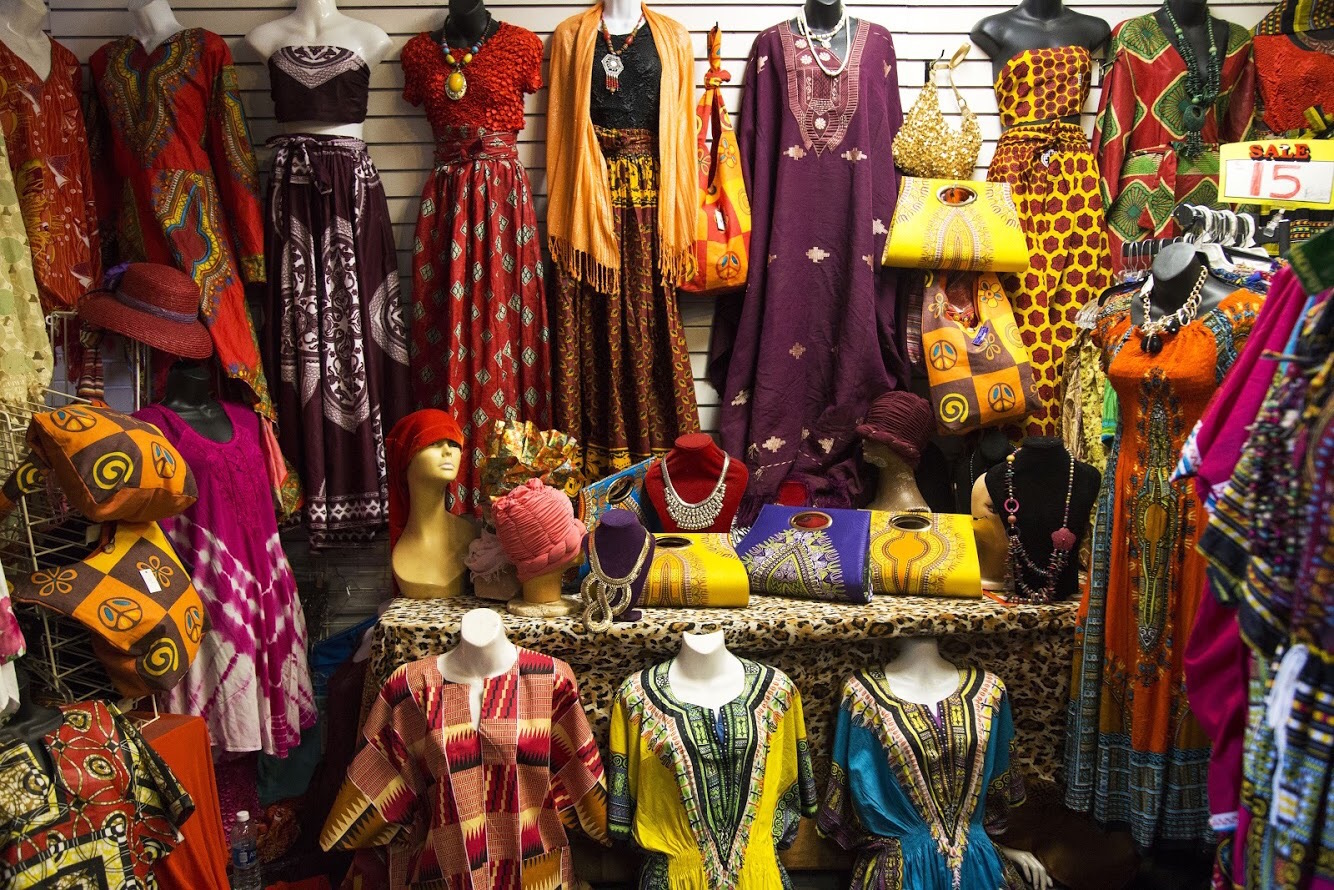 Where in Detroit to get your Wakanda fit for "Black Panther" – and beyond
Need an outfit for the Black Panther premiere? We got you!
Unless you've been living under a vibranium rock, you already know this weekend brings the cinematic premiere of Black Panther. Set in the fictitious African country of Wakanda, Black Panther is the highlight of Black History Month 2018, or maybe all of 2018 as its already the highest-grossing film of the year thus far. 
Like with the Harry Potter and Star Wars franchises, movie buffs have decided to wear clothing reflective of the characters in the flick; already, social media has been alight with vivid patterns. You can't just walk into the theater in any old outfit. You have to come correct, and these stores in Detroit have you covered. 
1. Sterose International Boutique
Located at 13313 W. McNichols Road, Sterose is a one stop shop. You can get your outfit, a headwrap and your hair braided, all under the same roof. (Might be a little late for a hair-braiding appointment this weekend, though…) Clothing is available in all shapes and sizes for women, men and children. 
2. Fashion For Less
A go-to spot on the Avenue of Fashion, Fashion for Less is right at the corner of Livernois Avenue and West Seven Mile. Options are available for men, women and children and the prices resemble the store name. You definitely won't break the bank here on your search for a dashiki. 
3. African Fabric and Fashion
If you don't find anything at Fashion for Less, just take a quick walk down the street to African Fabric and Fashion at 19160 Livernois. If you get there early, you may even be able to get a one of a kind piece made by the tailors. 
4. Djenne Beads and Art
No outfit is complete without jewelry. Djenne Beads and Art (1045 Beaubien St., Suite 3) is located right in Greektown. Give your outfit some flair with an assortment of beads from Kenya, Ghana or even Ethiopia! Djenne also has clothing on sale if you are still on the hunt!