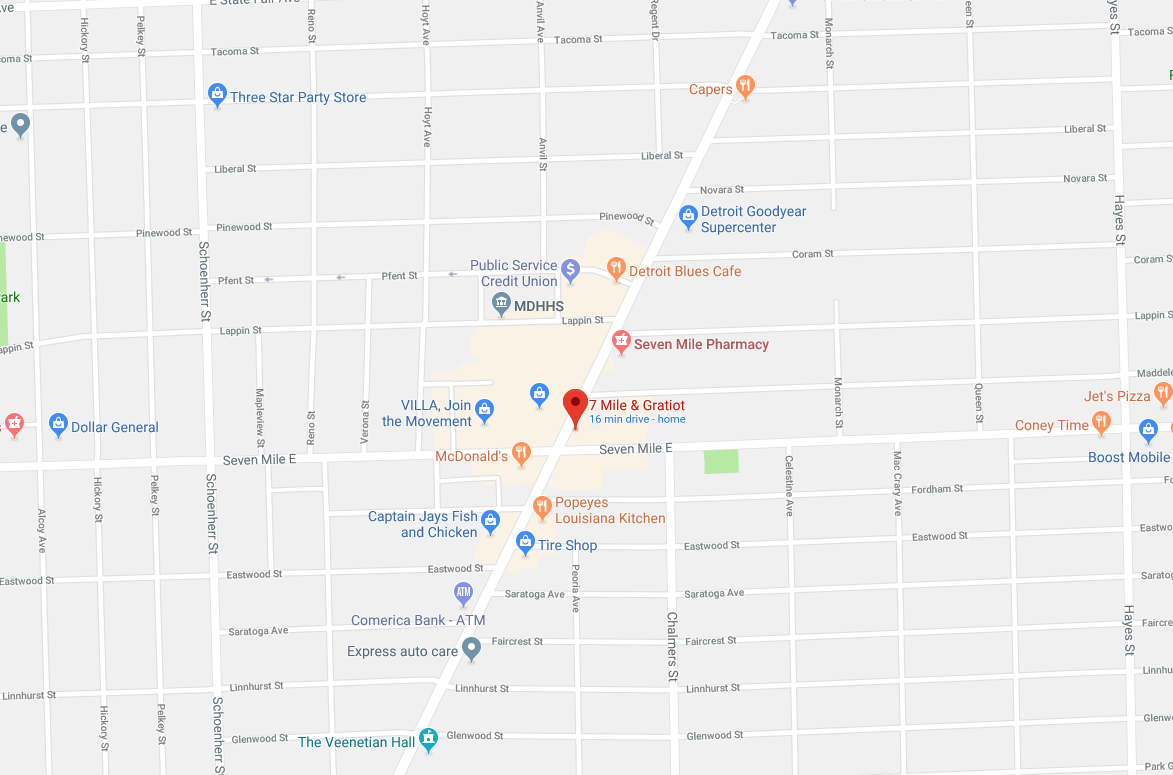 What do you want to see happen at Seven Mile and Gratiot?
Development suggestions will be heard at community office hours
It's not often talked about in the larger scheme of Detroit business corridors, but the Seven Mile and Gratiot area is home to one of the city's densest, most active commercial centers.
To name a few businesses in the radius of that intersection: Nationalwide Furniture, one of the few places in the city limits where you can buy new furniture; the longtime staple Capers Steakhouse; a Mike's Fresh Market location; the Detroit Blues Cafe. It's one of the reasons why the Strategic Neighborhood Fund has targeted Seven and Gratiot as an area where growth can start at the center and expand outward.
That investment can't happen without community input. So the City of Detroit is asking: What would like you to see happen at Seven and Gratiot?
Blight remediation? A new coffee shop? Increased monitoring of that Popeye's? New housing? New schools? Make a list, and mark down this date: March 20.
On March 20 from 5:30 p.m. to 7 p.m., the City of Detroit Planning and Development Department will hold community office hours with district managers from the area to take input on the area's future. The office hours will be held at Heilmann Recreation Center at 19601 Crusade St.
All suggestions are welcome, and open to all Detroit residents. For more information, visit detroitmi.gov/PDD.