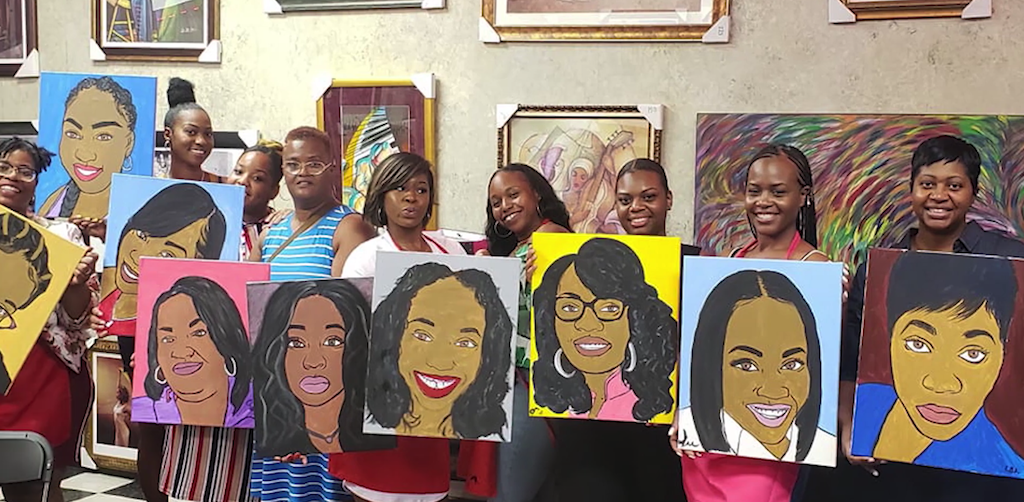 A trio of Black-owned art galleries in Livernois is awaiting your business
During construction on the Avenue of Fashion, consider supporting these decades-old shops
The businesses on Livernois are still open, and that includes the Black-owned art galleries who have been providing Detroiters with African and African-American masks, sculptures and paintings for decades.
The Felle Gallery's namesake is nationally known Motor City artist Fel'le, who's done concert art for Jay-Z, Kanye West, Lil Wayne and Tyler Perry. This art gallery hosts paint parties, event gatherings and artist workshops for kids, adults and seniors.
19926 Livernois, (313) 415-6308; www.theFelleGallery.com
"We really want to be your go-to location for anything you need for your home, your kitchen, your bathroom, but we also focus on commercial art pieces to keep your client happy," says Garnett Archer, the second-generation owner of Jo's.
19376 Livernois, (313) 864-1401
Sherwood Forest Art Gallery is a family-owned business, in the heart of Detroit's Avenue Of Fashion. It represents more than 200 local and international artists, carrying a huge selection of unique and diverse paintings, prints, sculptures and masks, in a variety of styles and media, and for every taste and budget. The shop also does custom framing and photo enlargement.
19500 Livernois, (313) 340.0411; http://www.sherwoodforestart.com/
For a complete listing of Livernois corridor businesses, click here.