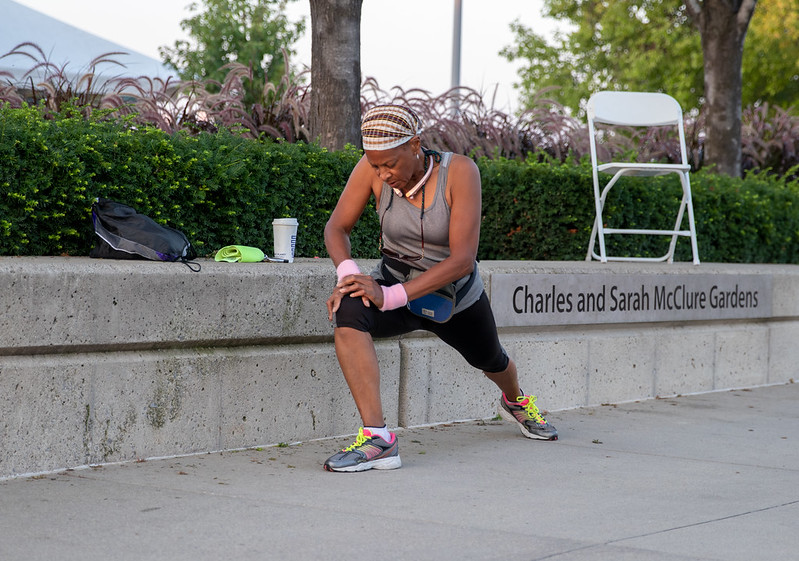 Staying active during COVID-19
The gyms may be closed but that won't stop us
Under Governor Gretchen Whitmer's orders, gyms have been closed to lower the spread of COVID-19. Just because you can't get to the gym doesn't mean you can't be active. The Neighborhoods has teamed up with local trainers to make sure your summer body is ready after COVID-19 is under control! 
First up, we have Lower Body Training with Chris "Smitty" Smith. Smith is a local trainer and proprietor of Smitty Be Liftin Personal Training. 
This at-home workout is great for strengthening the legs, improving posture and burning calories. 
Squats: Targets lower body pressing muscles such as quads & calves; 7-15 reps
Deadlifts/Good Mornings: Both strengthening posterior chain muscles like the hamstrings, glutes & lower back, "Good Mornings" can be some w/ or w/o resistance; 7-15 reps
Variations: 
1) Combining Squats & Deadlifts/Good Mornings engages the entire body for an intense way of burning calories and improving conditioning. Aim for 10-20 reps making sure to do an equal amount of each movement.
2) Driving the knee toward the elbows between reps allow one to incorporate the core as the abdominal muscles pull the knees up. And again, no matter how many ticks are done on one side the same should be done on the other!
You can find exercises like these and more on Smitty's Instagram page here. He will be live streaming workouts and providing other fitness tools throughout this work from home period. 
Our friend John Smith of Grindtime Fitness is back with a full-body workout that's easy for anyone at any fitness level. 
This at-home workout targets the upper body, legs, core and more. John gives a full description of each workout, even with modification, in the video above. 
You can find exercises like these and more on Smith's Instagram page here. 
Last but certainly not least, we have personal trainer Shawni Boyd representing for the ladies! 
Shawni is the owner of No Limit Fitness and Sweat Like a Muva which she branded after the birth of her daughter. Her workout focuses on cardio and core strengthening. 
•High Knees & Heel Taps
•Grasshoppers & Plank Jacks
•Pop Squats & Oblique Twists
•Panther Walkouts & Frogger
Each exercise should be done for 30 seconds and repeated 4-5 times depending on your fitness level. Reward yourself with 15-30 seconds of rest in between sets. No equipment is needed but Boyd says bands and weights are encouraged. 
Boyd has these workouts and more featured on her Instagram page. 
In addition to these workouts, check out these Instagram trainers from the D as well. Happy Exercising! 
Virtual Step Classes featuring Detroit Style Music https://www.instagram.com/fitnessby_julie/
Online Fitness and Nutritional Challenges https://www.instagram.com/bnbchallenge/
Live Workouts including Kick Boxing https://www.instagram.com/biancahopes/
Online Fitness Courses for $5 https://www.instagram.com/dre_dungeon_fitness/
Late Night Hustle Class https://www.instagram.com/d__dunn/