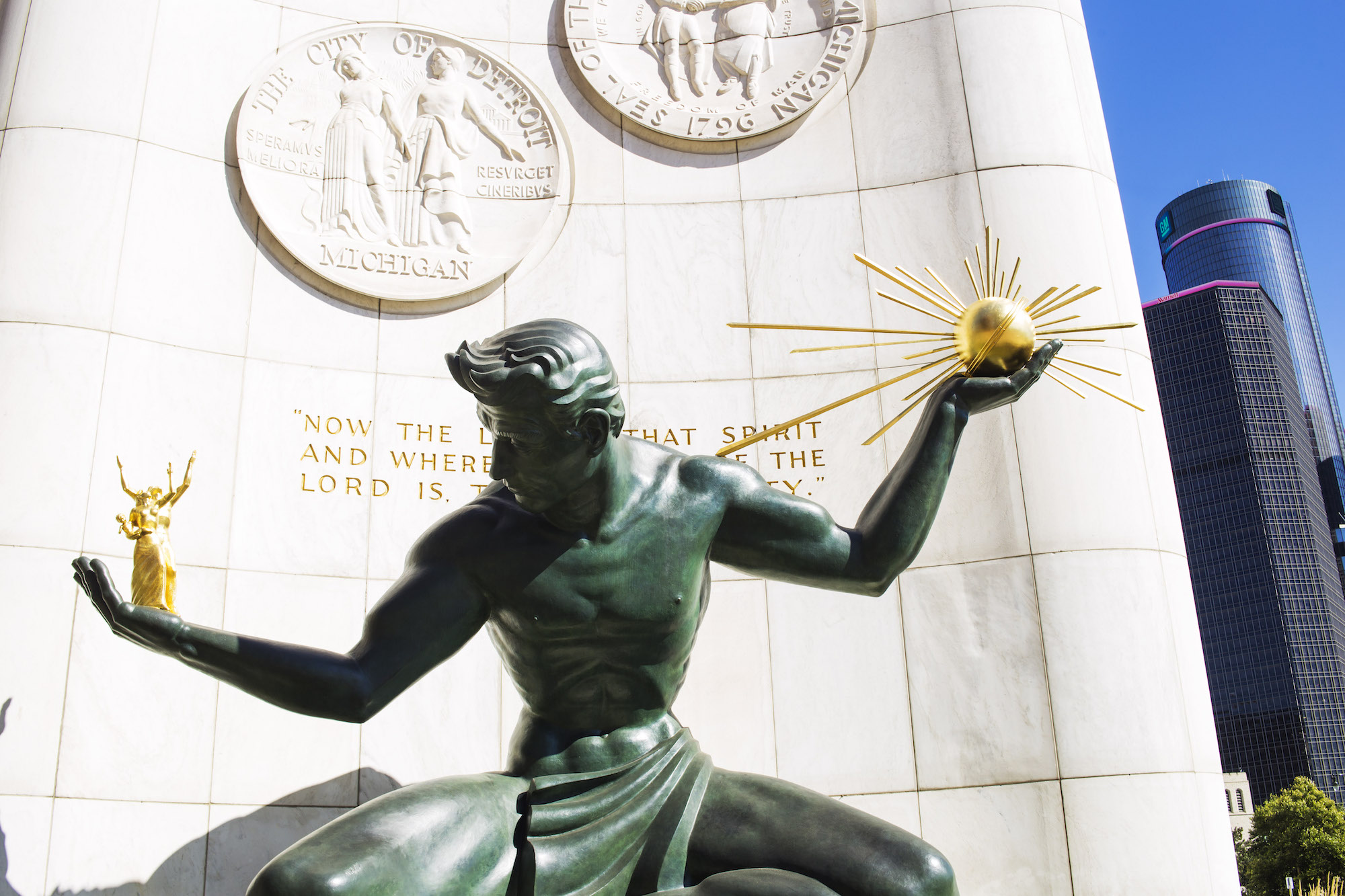 A single Detroit girl's guide to Valentine's Day
No boo or bae? Celebrate you on February 14!
If today, right now and for the time being you're single, you already know Instagram is about to become annoying next Wednesday. You should put the phone down. 
Truth be told, being single is awesome in a city like Detroit, where there's more to do than one might expect. So instead of moping around or eating a quart of ice cream by yourself, enjoy these fun things for Detroit singles this Valentine's Day. 
There are a lot of great concerts going on the week leading up to Valentine's Day. You can get your Auntie Status confirmed at the Masonic Temple for the Valentine's Love Jam featuring Tyrese, Joe, Ginuwine, David Hollister and Next or you can catch some laughs with the infamous Katt Williams. If you're looking for something a little more intimate, visit the legendary Baker's Keyboard Lounge to hear the sultry sounds of the Lounge OGD and Sky Covington. 
If you are in the market for a new boo, you might find want to try speed dating. Both, Squallay Presents and Finance Queen Taye are hosting pre-Valentine's Day speed dating events. May the odds ever be in your favor sis! Or you can find bae on the dance floor. Learn one of the most sensual dances around, the Tango, at the N'namdi Center for Contemporary Art.
If there was a flag for this holiday, wine and chocolate would be front and center. Grab your girls and take a lesson on perfectly pairing the dynamic duo at Brix Wine & Charcuterie Boutique's Du Vin & Chocolat. 
For the crafty person, Spoke Events and Birch Affair are hosting a paper flower workshop. Attendees will walk away with a special gift box after making the perfect paper bouquet and indulging in mocktails! Hoping for jewelry from bae but they fell short, make your own floral dangling earrings at the Designer Hack workshop. You can even get. Relaxing facemask to compliment the earrings. 
If you're a fan of "Parks and Rec," then you've heard of Galentine's Day. But if you haven't, it's probably the best way to celebrate as a single woman; the fictional holiday is an homage to you and your girls. So even if you don't have a date, grab your closest and gal pals (probably best if they're single too) for the Galentine's Day Party hosted by Lynsey Lue Photography and Curtsy and Bow Events. The $45 ticket gets you waffles, mimosas, exclusive shopping and even your own photoshoot. 
If a quiet day to yourself is what you're looking for, you definitely have to
Take the day to celebrate the goddess that is you. Grab a massage at The Woodhouse Day Spa or Spa-A-Peel in Rosedale Park. After that, book an appointment for a blow out at the new Paralee Boyd location in Midtown. With all this self-care going on, don't forget to pop by The Ten for a luxurious mani and pedi. Don't worry about anyone else but you this Valentine's Day. Channel your inner peace with some yoga courses. Yoga by Adria and House of Pure Vin are hosting classes to help you relax.
Amber Lewis and Evann Webb also contributed to this article.