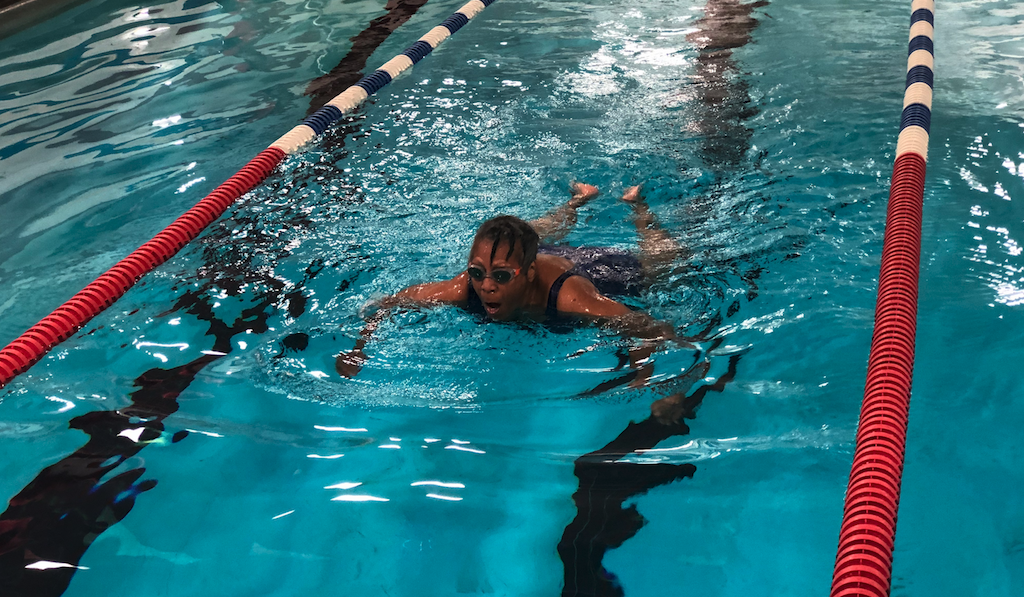 With Senior Olympics, Detroiters prove fitness comes at any age
Seasoned residents share benefits of staying active
More than 300 seniors from across Detroit participated in last week's Senior Olympics at the Adams/Butzel complex on Detroit's west side this month, but they're not stopping now that the games are over.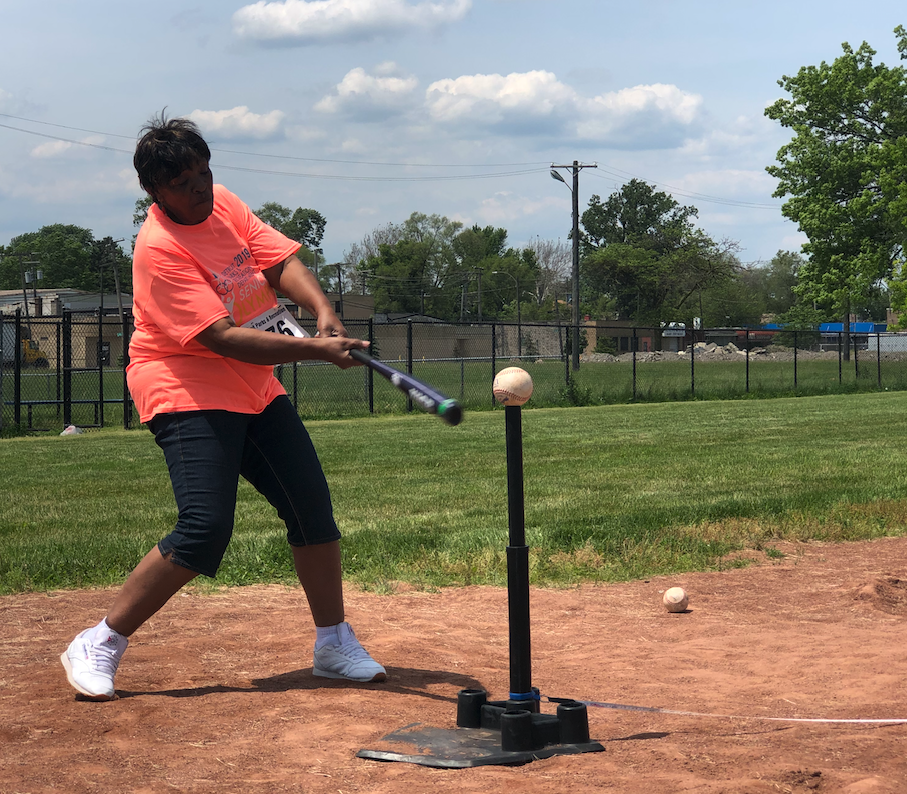 In its 34th year, this year marked a number of first-time events, such as the 1500 meter race walk, and added offerings to its non-athletic competitions, including a pie/tart category in the baking competition and checkers. Other events included golf, bowling, swimming, basketball, track, and horseshoes, frisbee toss, table tennis and arts & crafts.
"We tend to be pretty unhealthy and we gotta change it," Detroit senior olympian Emily Hall says. "It feels better than not being active. Believe me, I have back and hip problems so I try to keep moving"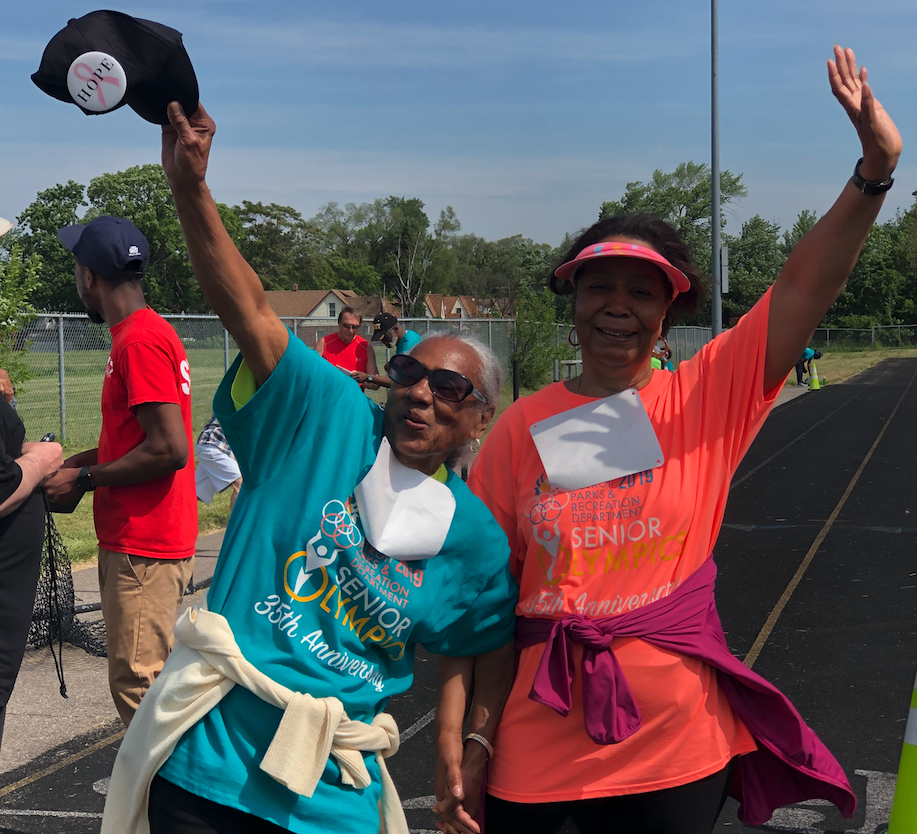 John Thomas, who recently turned 75, watched his peers compete in the games each year, but had fears about "getting off the couch." But once he did, "I got some fresh air and just truly enjoy life, and those aches and pains went away.
"I said, 'they are having too much fun for me to stay at home so I decided to become part of it,'" he added.
These are simple philosophies, for sure. But consider a few things: Nearly 20 percent of Detroit's population is over 55, and the city routinely falls on "most unhealthy" lists. Senior olympians say remaining active helps them not only defy the stereotype of older residents, but also as an inspiration to fellow Detroiters who want to get healthy, but may face challenges.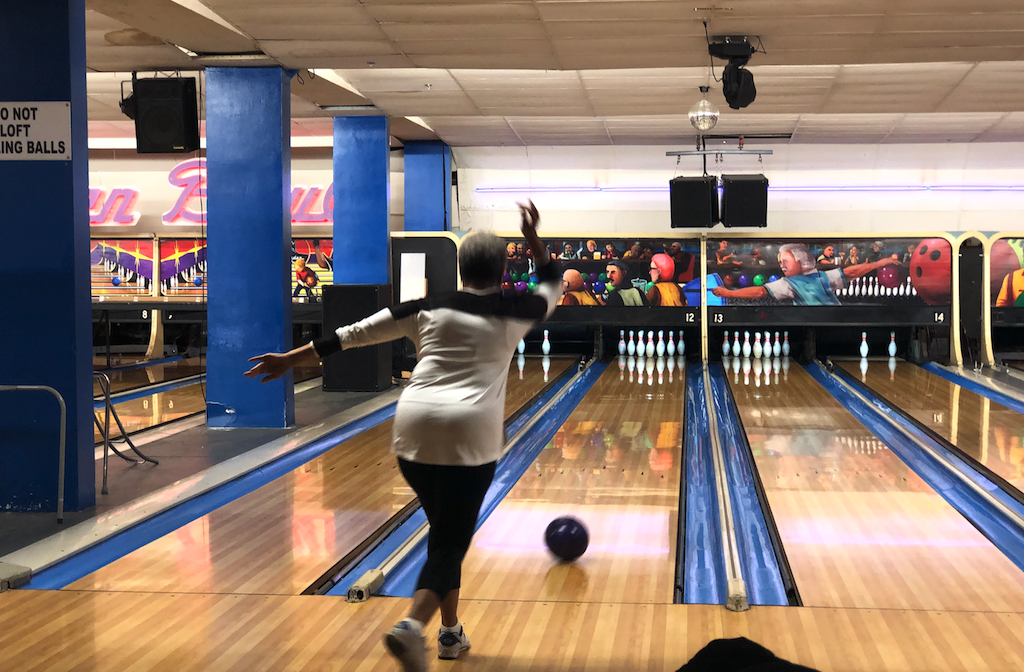 "You gotta keep going, you can't stop and none of us do," Detroit resident Paul Yaknais says. "This is a goal to work toward, to enjoy that competition and then when your done with it, you go "oh yea now I have to work harder to get better.' None of them are Michigan State Olympians, so it's something you work to keep in shape; it's not just 'oh I'm going out there,." It's a goal, and then you win metals."
"I grew up during the day when that's what mattered, winning," Yakanis laughs.
Gwendolyn Lewis points out the benefit of not only a healthy body, but how exercise can keep the mind sharp.
"That seniors are just old as you feel. Sa lot of people are playing frisbee, basketball and some people are coming to the event in walkers, so for seniors this can be another motivation or continued the avenue of matureness (maturity)," she says. "(But) I always think about those who cannot and there apart of the equation too, but there's some kind of exercise that their therapist can have but those people that come out here are swimming, playing basketball, hustling and all those things that help your heart, help your mind, help your mood as they mature."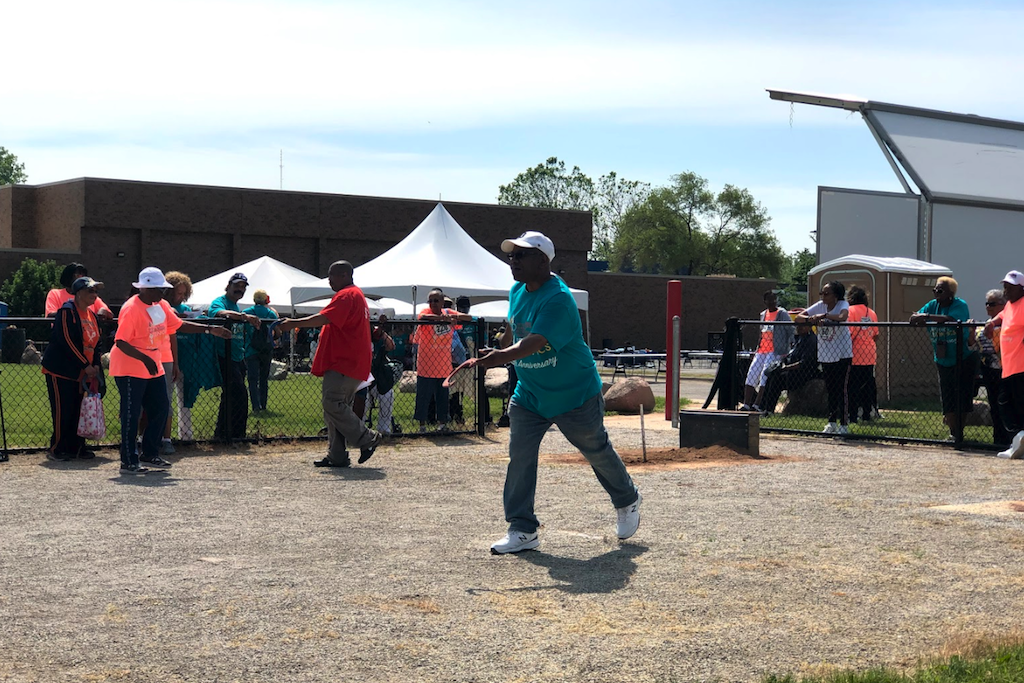 "As I get older…something like Senior Olympics will give people more health, more motivation," Lewis adds. "Maybe they will see this on television and it will get others to do it too."