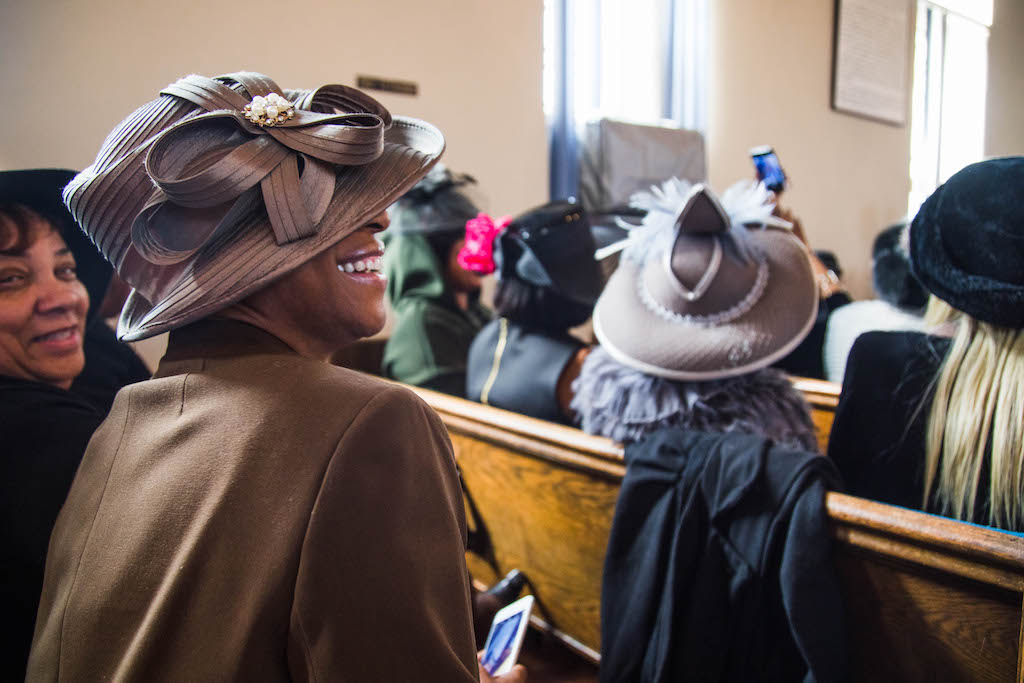 Photo Gallery: An ode to Detroit's Black women in church hats
The headwear fit for Sunday morning queens
Photos at Greater Missionary Baptist Church by Cyrus Tetteh/City of Detroit
When I was a little girl, Aunt Flossie's Hats was one of my favorite books to read. The story follows two young girls, Sarah and Susan, as they visit their aunt's house on Sunday afternoons and their amazement with her many church hats and boxes. They described the extravagant details of the fur and feathers and the color.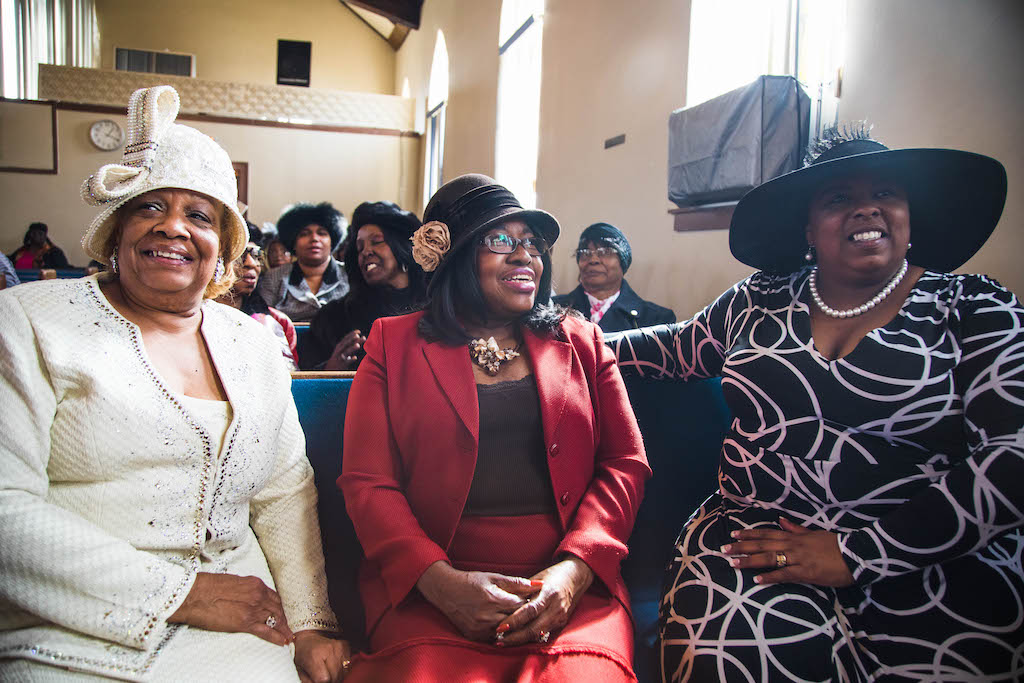 I remember going to church on Mother's Day and seeing a sea of beautiful hats that coordinated with colorful suits and dresses. Ever since then I've had an admiration for church hats and the women that wear them.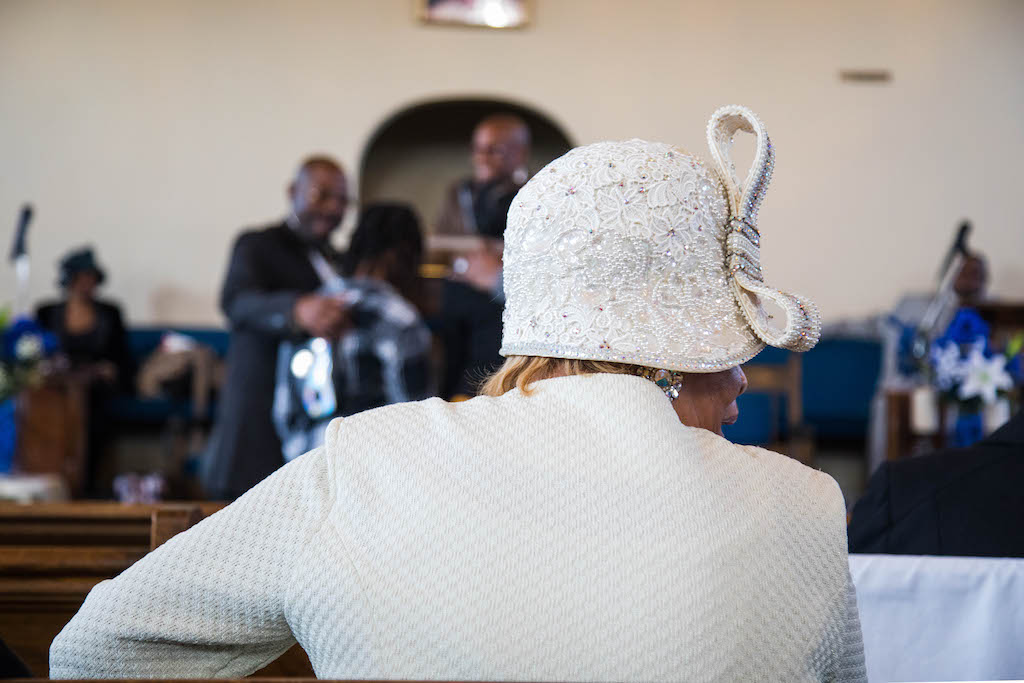 Dolores Haggen, Director of the Youth Department at Greater Missionary Baptist Church says church hats "were worn out of respect for the church. In the Bible, the women would cover their heads and it became a church tradition."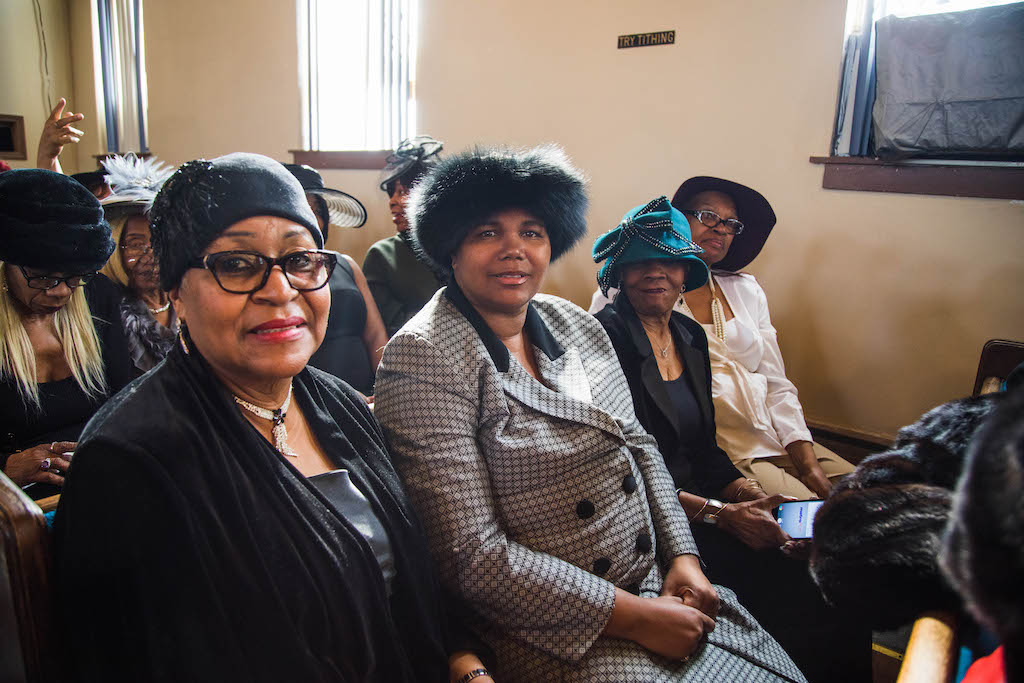 In typical black woman fashion, covering their heads wouldn't be enough. There had to be razzle and dazzle, glitter, feathers, bows, nets. If you can think of it, it has been on a hat in a Baptist church.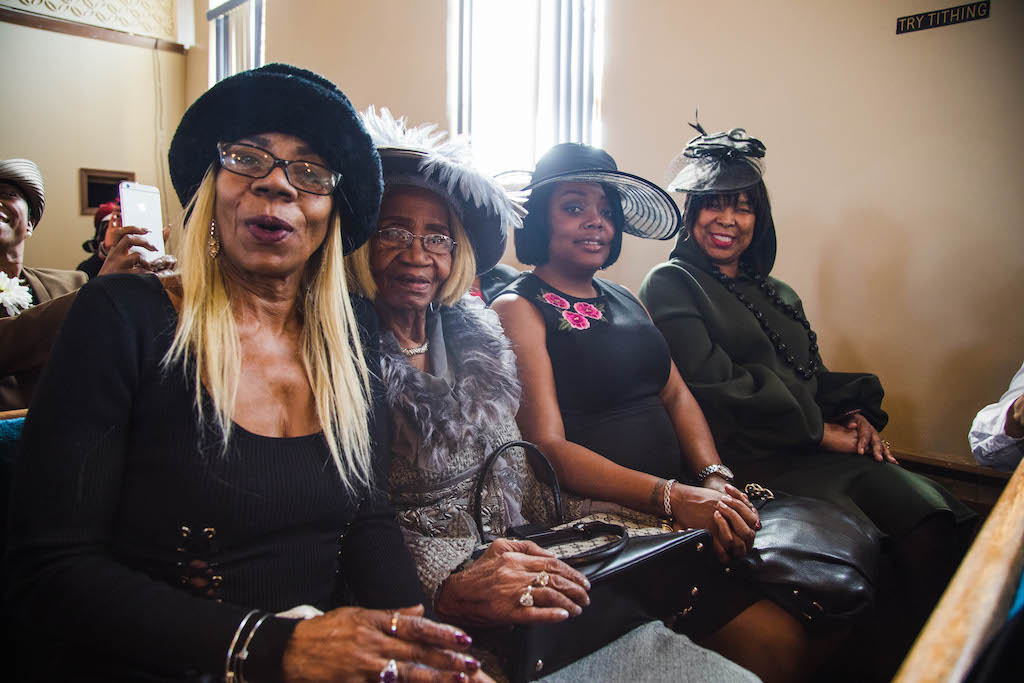 Local shop Stef-N-Ty has been in business for 28 years and they make one-of-a-kind hats from recyclable materials. A lot of their customers wear the hats to church and many are First Ladies and churchgoers who come in to find their personality in a hat. Ty says many customers "get a happy dance and act like a kid in a candy store" to showcase their love for not only how the hat makes them look, but makes them feel.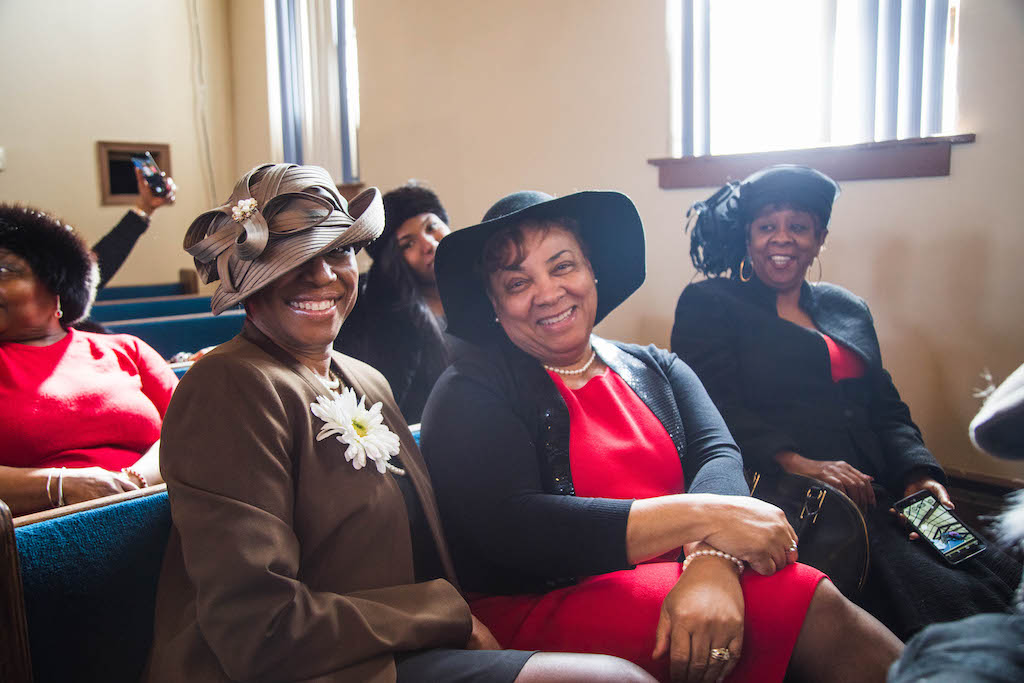 Stephanie Dickey, a designer and co-owner of Stef-N-Ty, always admired the styles of church hats when she was younger. She used to collect and wear vintage hats and used to wear hats to church all the time. Stephanie said she appreciates that church hats are a large reason why women in the black community wear and style hats. "Church hats influenced the way I looks at hats and I always try to add a certain type of flavor to my style," she says. Although she makes funky urban hats, the influence church hats had on her is clear.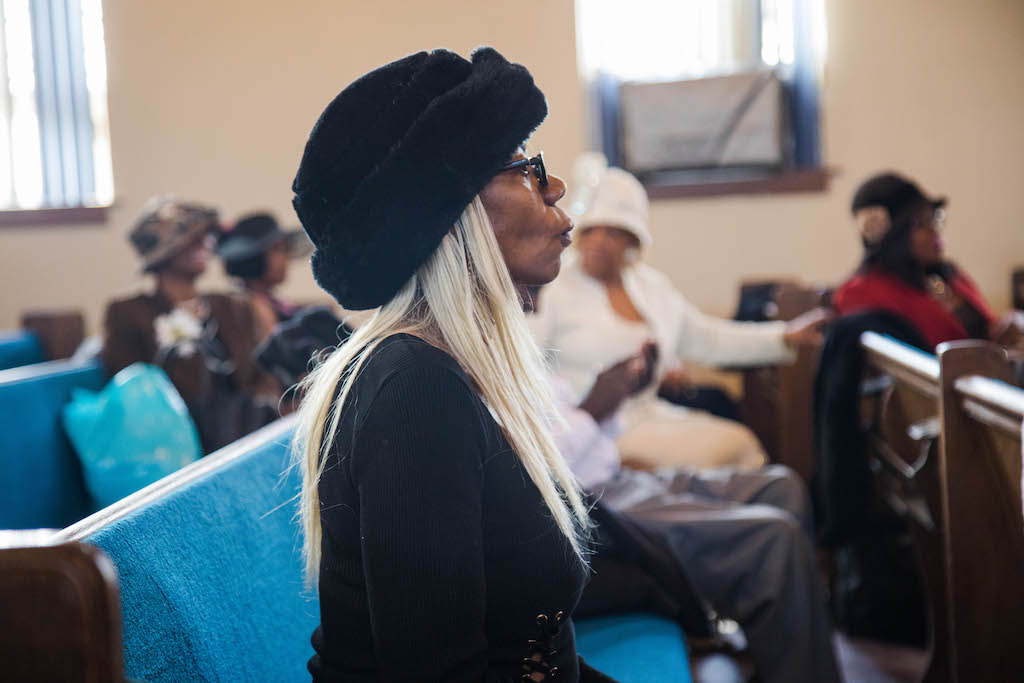 Not only has it influenced black culture but "even the First Lady of Japan wears our hats" says Ty Dickey, the shop's other co-woner. There's no doubt that church hats have had an impact on culture and expression over the years. From books like Aunt Flossie's Hats, to styles in pews on Sundays, to street style of today's urban hat styles. "There's something about a woman who's worn hats to church, she knows how to wear a hat and to make it her own and a lot that comes from the church hat culture," Stephanie Dickey says.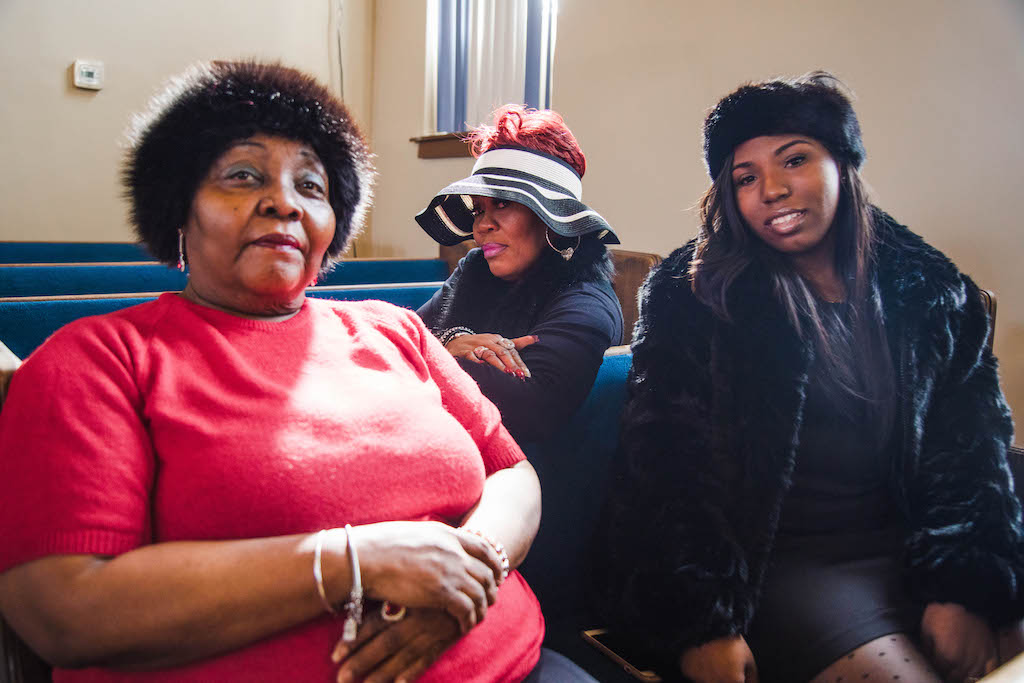 [/html] [html format="ckeditor" extra_classes="story-main-content" different_values="0"]