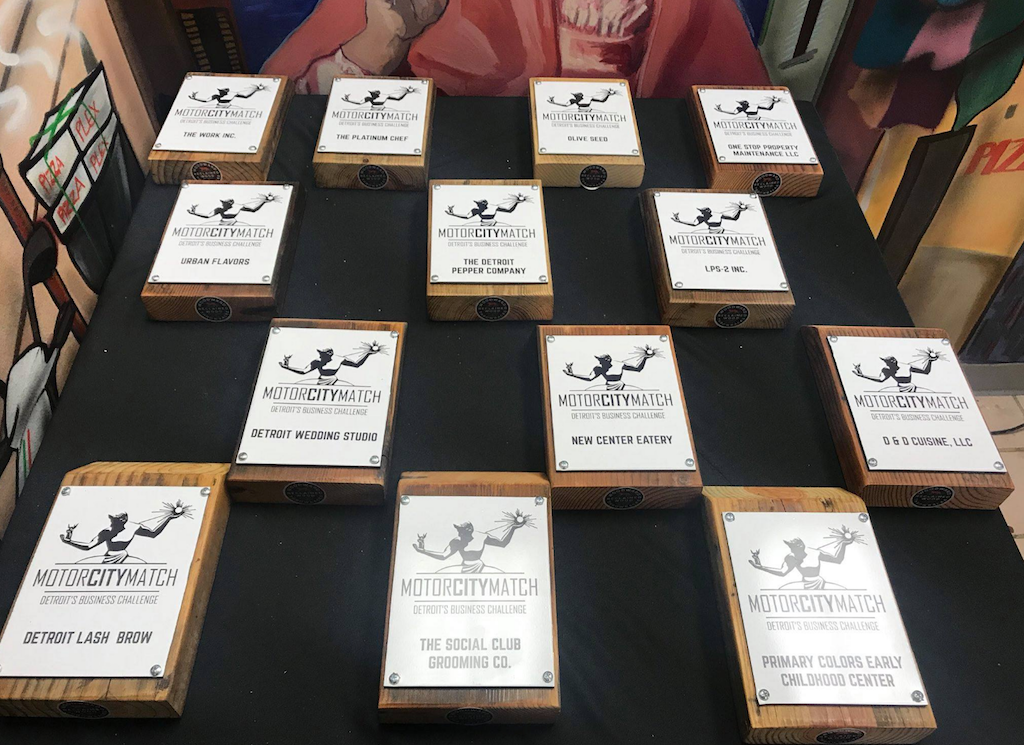 Nearly 300 jobs created at Motor City Match-winning businesses so far
The grantmaking program announces its tenth-cycle winners today
A new round of Motor City Match winners will be announced today, marking the tenth cycle of small businesses in Detroit awarded grants to build out their spaces, hire employees or fund other needs.
Motor City Match is a City of Detroit grantmaking program enabled by a partnership with the Detroit Economic Growth Corporation, the U.S. Department of Housing and Urban Development and local finance institutions, foundations and corporations.
As we wait to find out who's moving ahead in this round, let's check in with past winners of MCM grants, shall we?
Since the first cycle in 2015, about 300 jobs were created at MCM-winning businesses. That includes adding as many as 60 employees at Astute Artistry at the Detroit School for Digital Technology (a Round 2 winner) to adding one employee at the Ali-Wali Child Care Center (also a Round 2 winner) in Banglatown.
Thirty MCM winners are currently under construction or expanding their space. The Commons, a coin laundry and coffeehouse, is targeting a February opening on Mack Avenue in the Gratiot-Grand neighborhood after winning in Round 3. MI Frozen Food, also on Mack in the Forest Park neighborhood, is expanding after winning in Round 7. The MCM winners in progress are projected to employ or already employ more than 250 employees.
Forty-seven businesses are in the process of getting other financing or looking for space as they move toward fully opening or full renovation. That includes longtime businesses like New Center Eatery, the chicken-and-waffles staple that plans to move from its current location on East Grand Boulevard to a front-facing locale right around the corner on Woodward. It also includes newcomers like Rosedale Beer & Bistro, which plans to open in Rosedale Park. These businesses currently employ or plan to employ nearly 500 employees.
In sum, about $5 million – that includes today – in MCM grants have been given to more than 100 businesses in Detroit. Looking to kickstart your entrepreneurial goals? Find out more about Motor City Match here.