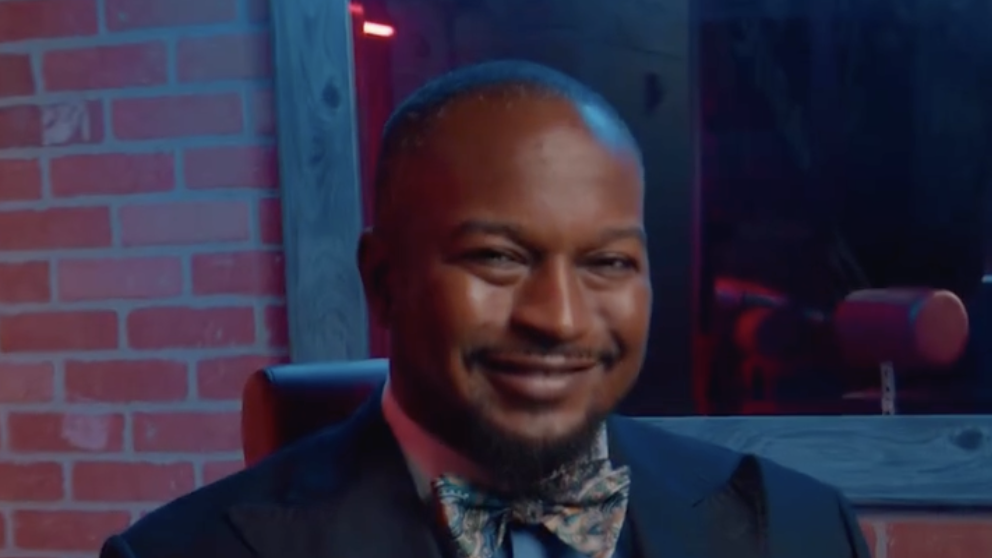 Justin "The Governor" Kimpson mentors towards a better day
Inspiring through courage
Justin Kimpson loved middle school civics so much his teacher dubbed him "The Governor."
He took it to heart. And Justin's got a BIG heart.
"It really started with my parents and grandparents instilling those core democratic values of integrity and honesty… standing up for what's right – and seeking what you WANT."
He embodies those values professionally as Senior Director of the Ford Resource and Engagement Center (FREC) – and National Program Manager for Ford Men of Courage. His entire professional life has aimed to "make this world a better place."
His roots are in the North End, a community that's always been full of joy and humanity.
Just like his family. "My father is one of 11 children. We're pretty deep from that standpoint. A lot of cousins. A lot of family members."
His large family helped guide him through DPS from K-12, graduating from Cass Tech – then Morehouse College.
"Morehouse gave me even more values and life lessons, striving to achieve the greatest possible dreams I could believe in…I've tried to do that every step of the way in my professional career and personally."
At home, Justin recently celebrated five years of marriage. He and his wife are raising two young children in the same community where he came up, with the same values.
Meanwhile every job he's held since Morehouse has been about our community - "…whether it's being an educator, or moving onto working in the City's workforce development system. Most recently it's been in a philanthropic space, in partnership with Gleaners, the Ford Motor Co. Fund and the Detroit Public Schools District Foundation. And improving lives of regular Detroiters on an every day basis through the Ford Resource Engagement Center."
FREC is located at Fisher Magnet Upper Academy on the East Side and provides additional education and access to vital services for local families. He's hands on with FREC, but also finds time to be the national program director for Men of Courage, a Ford funded endeavor to more accurately portray positive narratives of black men through all sorts of community engagement.
This is what courage can inspire.