Innovative company helps promote up-and-coming artists
"We can get you on the same stage as your favorite icon"
If you haven't seen the TV show Atlanta, created by Donald Glover – it follows a young Black man named Earnest "Earn" Marks as he manages his cousin's rap career. 
Well, Detroit has its own Earnest Marks.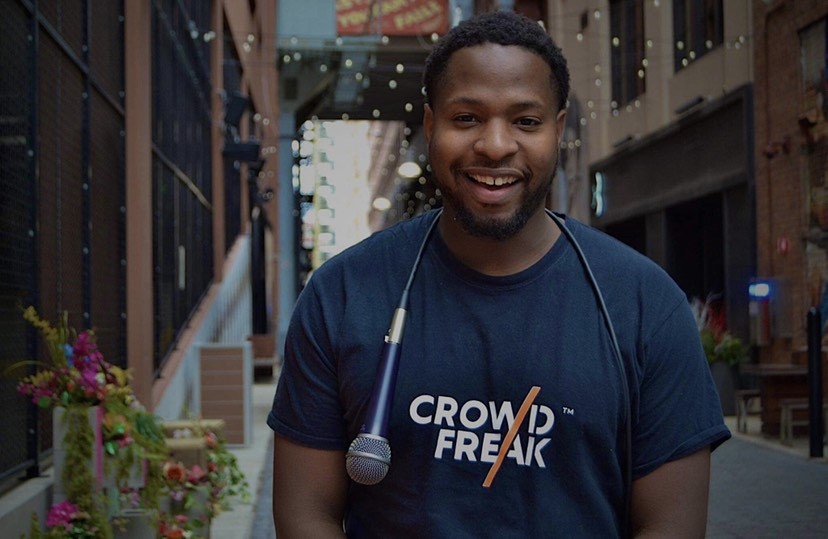 Curtis McKinnon grew up on Detroit's west side in the Brightmoor community.  As one of the youngest in a family of twelve, he drew the short straw and often had to share a bed with three of his brothers.
After graduating from Bowling Green State University in 2010, McKinnon's dream was to become a science teacher at Mackenzie High School.  But those hopes were dashed after coming home and learning his alma mater was demolished.
Having received his MBA from Ohio University, McKinnon wasn't sure of his next move.  But that changed when rapper Quincy Banks asked him to be his manager.  "I said, I think I'm pretty smart, so why not," said McKinnon.
The first thing his client requested of him was to get him on stage.  What McKinnon thought would be easy, turned out to be hugely difficult.  "It was almost impossible for artists to figure out a way to perform on big stages or to perform in general."
By learning the business and seeing a need through promoting his own shows, in 2018, McKinnon co-founded CrowdFreak, an online platform that helps up-and-coming artists find performance opportunities all across the world.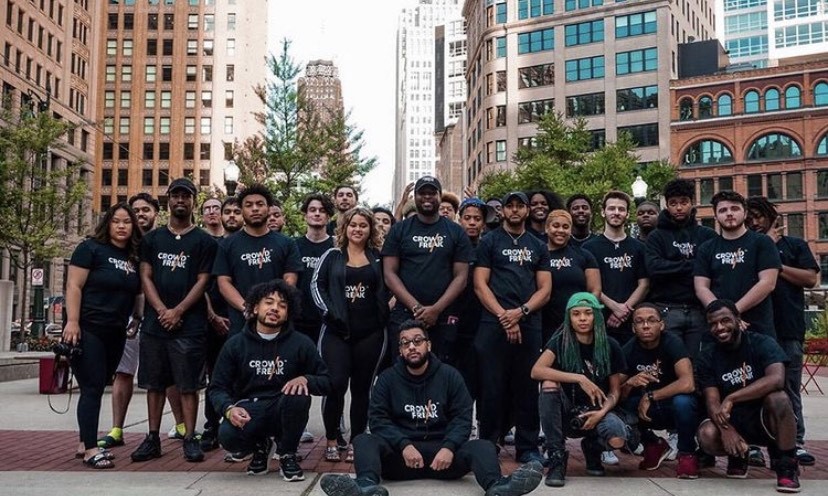 "No matter where you are in your music career, we can get you on the same stage as your favorite icon."
CrowdFreak consistently hosts independent showcases in Cleveland, Indiana, and at Detroit's Bank Rose Productions – formerly known as the legendary Hip-hop Shop.   To date, CrowdFreak has placed over 8000 artists on stage.
Like most start-ups, CrowdFreak wasn't always smooth sailing; in fact, the company lost thousands of dollars at first.  But McKinnon's love for helping Detroit artists grow a fanbase propelled him to keep going.  "Our roots are in music, and Detroit will always be a music hotbed."
"We had to pivot"
When the pandemic hit, McKinnon found his business in trouble.  Everything shut down, which meant all performances came to a halt.  With live shows as his bread & butter, he and his team had to find a plan b… and fast. 
McKinnon went back to basics and thought about what artists wanted most.  "Artists just want exposure.  So, we started thinking about what artists need access to."  He found that many artists weren't using their social media channels to their advantage.  With this in mind, CrowdFreak gives artists access to sites that already have a following and allows them to post their music for a small fee.  For added exposure, the company helps develop a strategy for artists to utilize Facebook and Instagram ads.
The biggest change for CrowdFreak is using Spotify playlists.  These playlists are created by Spotify users all over the world and are often shared with other listeners.  "We purchase the actual playlist with those followers who have listeners and then we allow artists to buy a slot so they can have their music heard on these playlists."
Some of the Detroit artists using these strategies and growing an audience is Mauri Corey, Que The Boy, B Free, Quincy Banks, and Rocky Badd, who currently has more than 300,000 followers.
Not only does CrowdFreak create opportunities for artists, but it has also found a way to give back to the city.  About 80% of McKinnon's team is originally from Detroit.  "I'm from Detroit, so I always found it important to create jobs in this growing city.  The idea was to create jobs while also creating a unique opportunity for our city's youth," said McKinnon.
McKinnon believes that consistency and tenacity is the formula for achieving success in the entertainment industry.   And as for Detroit's music scene, he has nothing but positive vibes for the future.  "The world typically adjusts to what our sound is.  In the next two years, you're going to see Detroit on another level."
To learn more about CrowdFreak services, visit crowdfreak.com.  To contact a representative, DM CrowdFreak on Instagram.