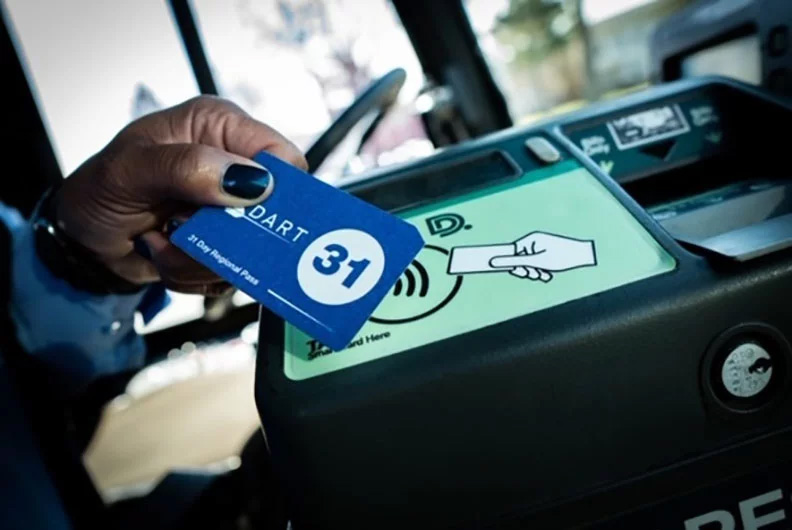 Detroiters can now download a free app for bus passes
The app supports the newly launched DART payment system, which allows for transit between DDOT, SMART
Users of public transit in Detroit can now download an app that supports a newly launched unified payment system for Detroit Department of Transportation and SMART buses.
The Dart app is now available for free download, where users create an account with their payment information and then, buy Dart passes directly on their phones. Upon purchase, users have immediate access to an electronic pass to show the driver upon boarding.
With the Dart app, users can select a 4-hour or 24-hour pass, or the 7- or 31-day pass at standard or reduced fare rates. Currently, the app features Dart passes, but will support DDOT, SMART, and, as of October 1, QLINE passes. Physical Dart passes are still available for purchase through SMART/DDOT Transit Centers, select retail outlets, online or by mail.
The Dart payment system began in May as another step toward aligning SMART and DDOT.
The system is designed to simplify the fare options for riders by eliminating transfers and the complexity of fares. With Dart, riders on either system will only have to pay once and go, allowing for quicker, easier boarding and eliminating confusion on how to pay for transit. Dart passes will be available in 4-hour, 24-hour, 7-day and 31-day increments and customers will be able to use them interchangeably on SMART and DDOT buses, eliminating transfers and streamlining the number of fare options between the two systems.
Under the new system, riders will be able to purchase any of the following Dart passes:
A 4-hour regional Dart pass with unlimited transfers between DDOT and SMART for $2, with a reduced fare price of 50 cents for qualified riders.
A 24-hour regional Dart pass with unlimited transfers between DDOT and SMART for $5, with a reduced price of $2.
A 7-day regional Dart pass for $22, with a reduced price of $10.
A 31-day regional Dart pass, good for unlimited rides on both systems, for $70, with a reduced price of $29. The 31-day pass will also feature a tap to pay option for easier boarding.
Riders have the ability take unlimited rides on both systems, eliminating transfers and other additional fees from the previous payment systems. Dart is a rolling pass as each pass starts on the first use for the time period allotted.
All of the new regional passes are available for reduced fare riders – seniors, people with disabilities, Medicare Cardholders, and youth - who show valid ID will have access to these reduced fares.
4-hour and 24-hour Dart passes are also available for purchase on SMART and DDOT vehicles.
Customers can download the Dart app from the App Store or Google Play and can visit www.thedartapp.com for more information.