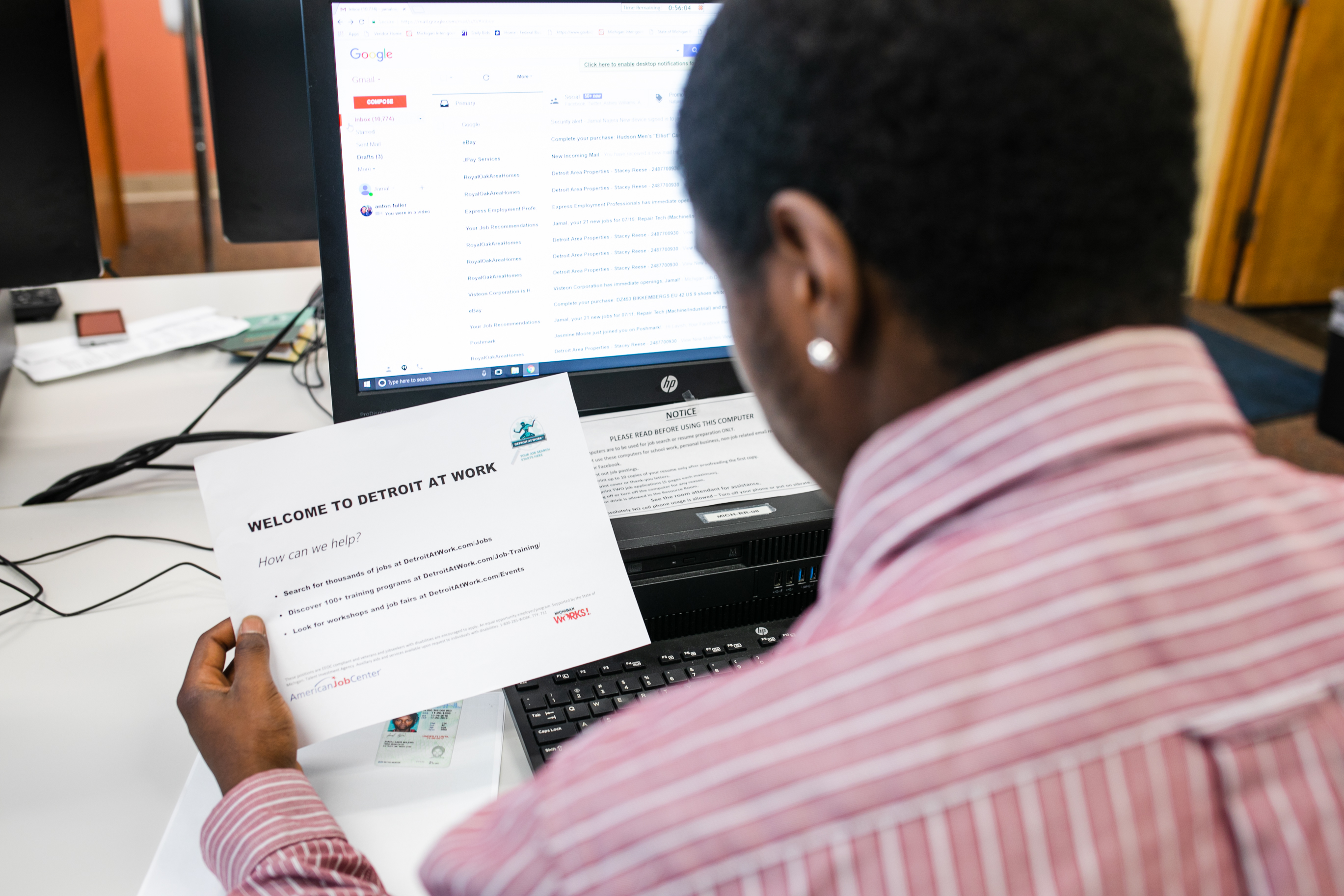 Detroit at work!
Helping residents get jobs
Unemployment and underemployment have shaken many families across the country; Detroit is no exception.
Fortunately, there is help.
Detroit at Work is unique because it works directly with employers in the metro Detroit area to find out what their needs are.
"You really get a leg up because you're being screened directly by someone who is recruiting on behalf of local employers," said Michelle Rafferty, Detroit at Work, Chief Operating Officer.
What's great about Detroit at Work is that it serves everyone, no matter your employment status, which means you can already have a job and still benefit from the assistance. All programs are free, and the average wage for job opportunities is $15.50 per hour.
Some jobs include benefits and Detroit at Work knows which companies provide PPE (personal protective equipment). "We're being really mindful about peoples' concerns as they're looking for jobs during this time right now," said Rafferty.
A variety of virtual workshops are available to help job seekers improve their resumé and interviewing skills. And for eligible individuals, they also provide intensive services that include career planning and occupational job-specific training. Additional resources include help with acquiring childcare, obtaining an ID, and securing transportation.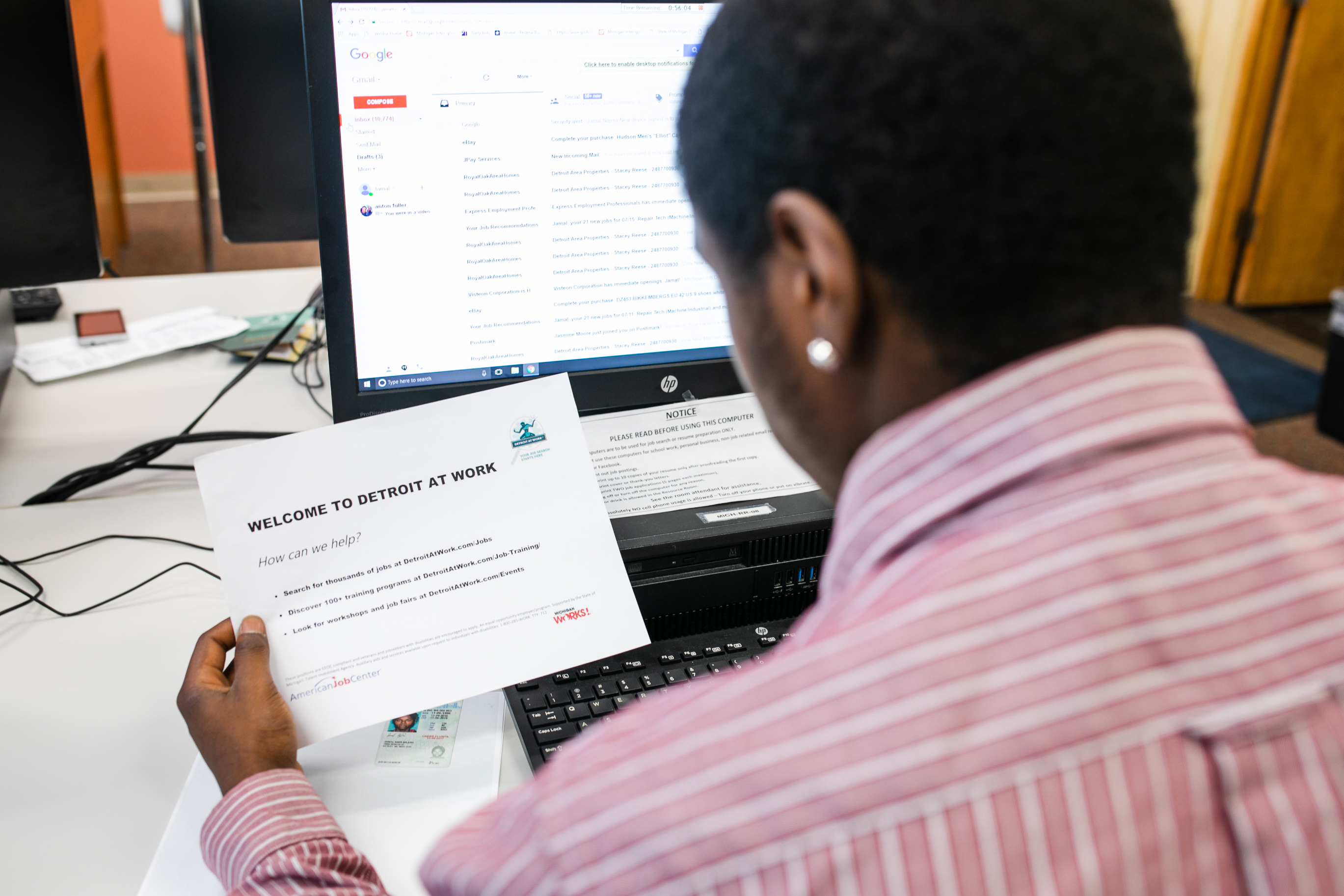 A Dream Fulfilled
While Detroit is considered the Motor City, manufacturing opportunities are coveted by many residents.
Rhondelise Carter is a lifelong Detroiter whose father worked at Chrysler when she was a child. She remembers the joy he had as an employee.
"When he came home, he had nothing but good things to say about his coworkers, his supervisors, and the company in general," said Carter.
Her father's positive experience while working at the company, sparked the dream that someday she would get the same opportunity. But through the years, after many attempts, Carter could never gain traction. But perhaps her luck would change upon hearing that FCA (Fiat Chrysler Automobiles) was actively seeking employees for its new FCA Detroit facility and was giving priority to Detroit residents.
Carter started the application process through Detroit at Work, which included interviewing skills, testing, and even discussion on dress code requirements. Although Carter didn't know what to expect during her job search experience, she was pleasantly surprised by the service Detroit at Work provided. "Oh my God, they were so helpful. They laid out the red carpet. I couldn't have asked for better."
Bri Brazell, Detroit at Work, Industry Engagement Manager, works with manufacturing employers to establish processes that help with recruitment. When FCA started its recruitment efforts, Detroit at Work took on the monumental task of helping to fill those positions. Brazell described the operation as recruitment on steroids. "We're talking about 5,000 jobs in a relatively short time. Instead of needing to reach 200 people, we needed to reach 20,000 people."
Brazell credits the entire Detroit at Work team for the project's success, and Rhondelise credits them as well. Just a few months after applying, she got the phone call offering her a position with FCA. "This is my dream come true," she said.
"I think people like Rhondelise make it real. Talking to her brings it out of strategy and into reality," said Brazell.
If manufacturing isn't what you're looking for, Detroit at Work offers opportunities in several industries like transportation, retail, healthcare, and more.
Rafferty, who's been in the workforce development field for over 10 years, says it's important that everyone in Detroit has equal opportunity. "I think that helping people get the skills that they need and get access to jobs that help them support themselves is one of the best ways we can create more equity in our community."
To get access to career services and more than 5000 job openings, you can visit detroitatwork.com or contact the call center at (313) 962-WORK.