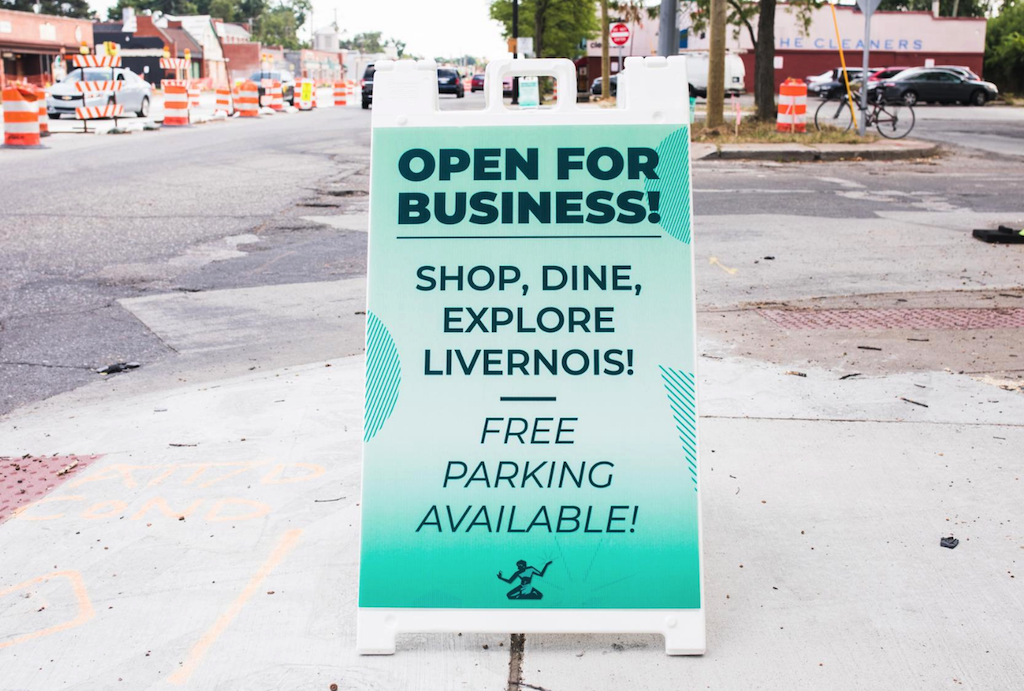 Detroit proposing new loan program for Livernois businesses to make up for lost income
Under proposal, businesses would have 60 percent of loan forgiven
The City of Detroit, through its partners at the Detroit Economic Growth Corporation (DEGC) and the Invest Detroit Foundation, is proposing a pilot loan program to support small businesses along Livernois Avenue as streetscape improvements continue along the corridor.
Under the proposed program, on the basis of their pre-streetscape revenues, eligible business owners will be able to borrow $5,000 up to $20,000 and will not have to make any payments for the first two years, after the streetscape construction is complete. After making 24 months of on-time payments, the remaining 36 months of the loan will be forgiven, meaning the business owners can have 60% of their loan forgiven.
The loan program will be managed by the DEGC through the Economic Development Corporation, which will be asked to approve the loan program at a board meeting on August 27. If the program is approved, the DEGC will open applications to businesses.
Earlier this year, construction to remove the medians from Livernois and add a wider sidewalk has impacted traffic on the corridor. The City of Detroit is asking all residents to consider lending extra support to the businesses, including checking out a list of every business on the corridor and using a free shuttle in the area.
Livernois businesses interested in the potential loan program can contact Pierre Batton, Vice President for Small Business Programs at the DEGC, at [email protected] or 1- 844-338-4626 for more information.