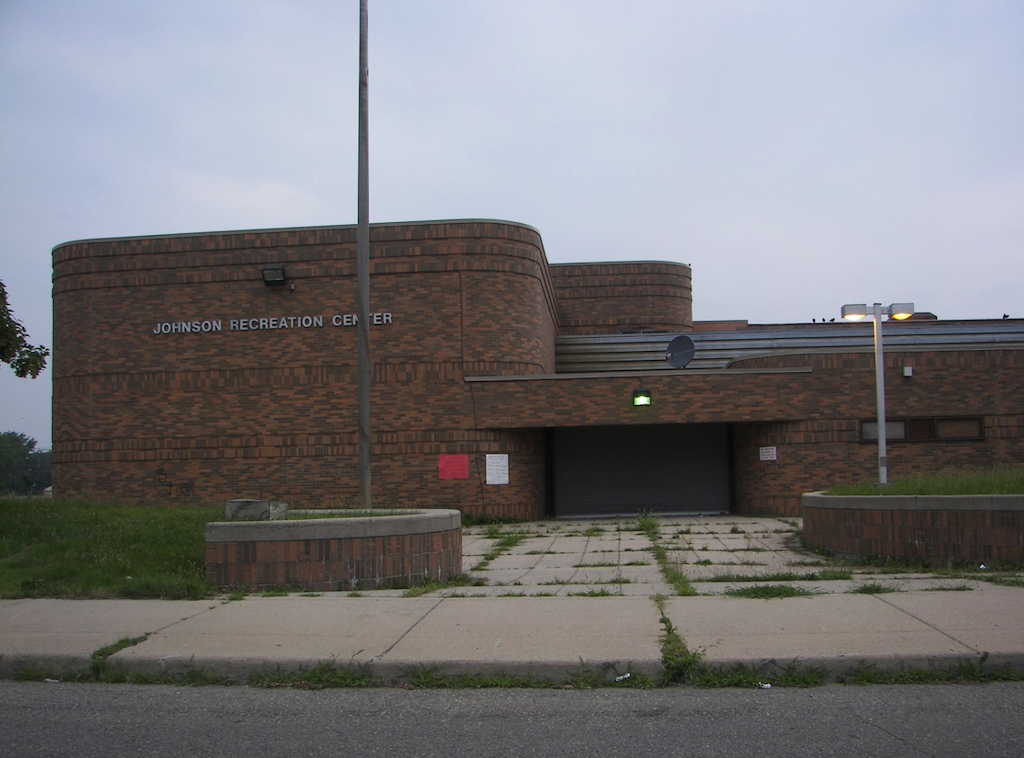 University of Detroit Jesuit plans to purchase former recreation center
$625K sale must be approved by Detroit City Council
The University of Detroit Jesuit High School plans to purchase a long-vacant former recreation center on the City's west side and will enter into a community benefits agreement with residents in the neighborhood.
Johnson Recreation Center in the Pembroke neighborhood, empty since 2006, will be completely renovated by the private high school pending its $625,000 purchase. The City of Detroit, which owns the facility, closed Johnson Rec during a mass closure of recreation centers between 2006 and 2013.
U of D Jesuit could begin construction as early as this fall if the purchase is approved by Detroit City Council.
The plan for Johnson includes renovation of the 20,500 square foot building and improvements to 10.5 acres of open space around the center, including improvements to the playground at Joe Louis Park and the addition of three new competition-grade soccer and lacrosse fields. U of D Jesuit plans to use the facility for neighborhood programs, athletic programs and other school uses.
The community benefits agreement, which will also go before City Council along with the purchase agreement, will establish an Advisory Committee comprised of seven members, including representatives from U of D Jesuit, the City and presidents of the local neighborhood associations.  The community benefits agreement also commits U of D Jesuit to the following:
maintain the Johnson Recreation Center and Joe Louis Park names
coordinate a series of yearly community service projects with students & staff of U of D Jesuit
collaborate with the Advisory Committee on community events that may be held at the center
dedicate five U of D Jesuit scholarships annually to students in the community
make the center available to Neighborhood Associations at a reduced rental cost at dates and times that don't interfere with athletic and related school programs
make the center available to the Neighborhood Associations for their Neighborhood Association meetings no more than monthly at no cost to the residents
keep open lines of communications with the Neighborhood Associations
implement summer camps and other activities at the center throughout the year that the community may participate in
"U of D Jesuit has been in the City of Detroit and committed to its residents since our founding in 1877," said Theodore G. Munz, S.J., president of the school. "Every year our students, faculty, and staff engage in hundreds of hours of service projects that serve the people of this city.  Likewise, our alumni actively contribute to the civic, economic, and cultural life of Detroit.  The Community Benefits Agreement, if approved, will be another historic step in the school's commitment to Detroit."