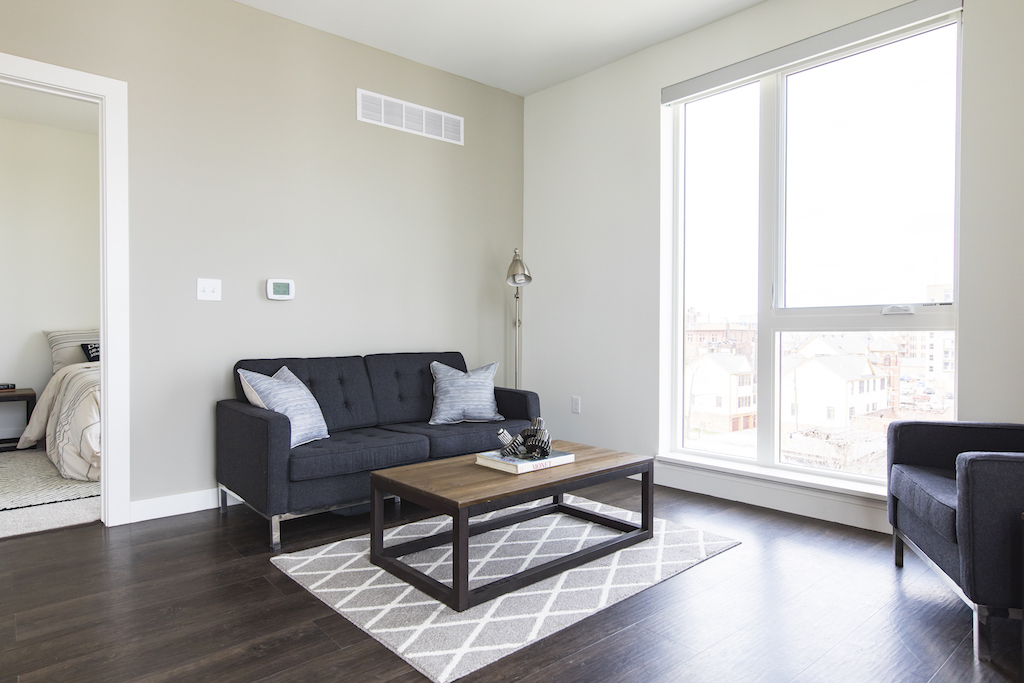 These all-new Brush Park apartments are for Detroiters 55 and older. Look inside.
New development begins leasing today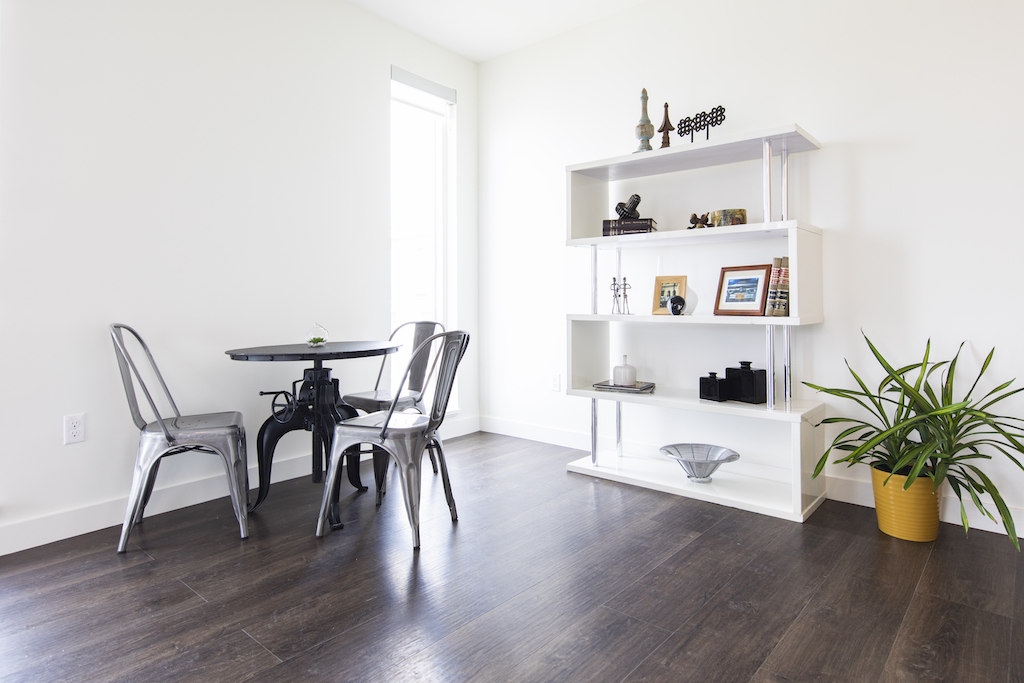 Here's a look inside The Flats at 124 Alfred, an all-new affordable housing complex in Detroit's Brush Park neighborhood that begins leasing today.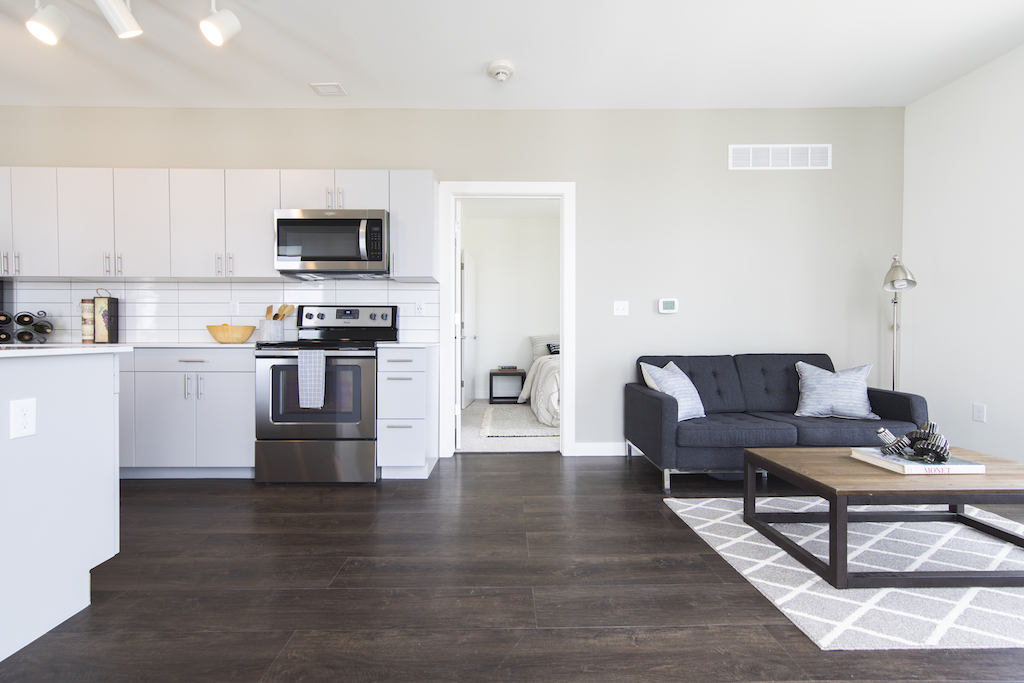 The Flats at 124 Alfred contain 54 apartments for-lease offering balcony views of Detroit, light-filled interior spaces and open floor plans. These units are open to residents that are 55 years and older who earn 30-60 percent of the area median income (from $14,910 to $29,820 for a single person). 
One-bedroom units range from 600- 735 square feet and include floor-to-ceiling windows, walk-in closets and energy efficient, stainless steel appliances.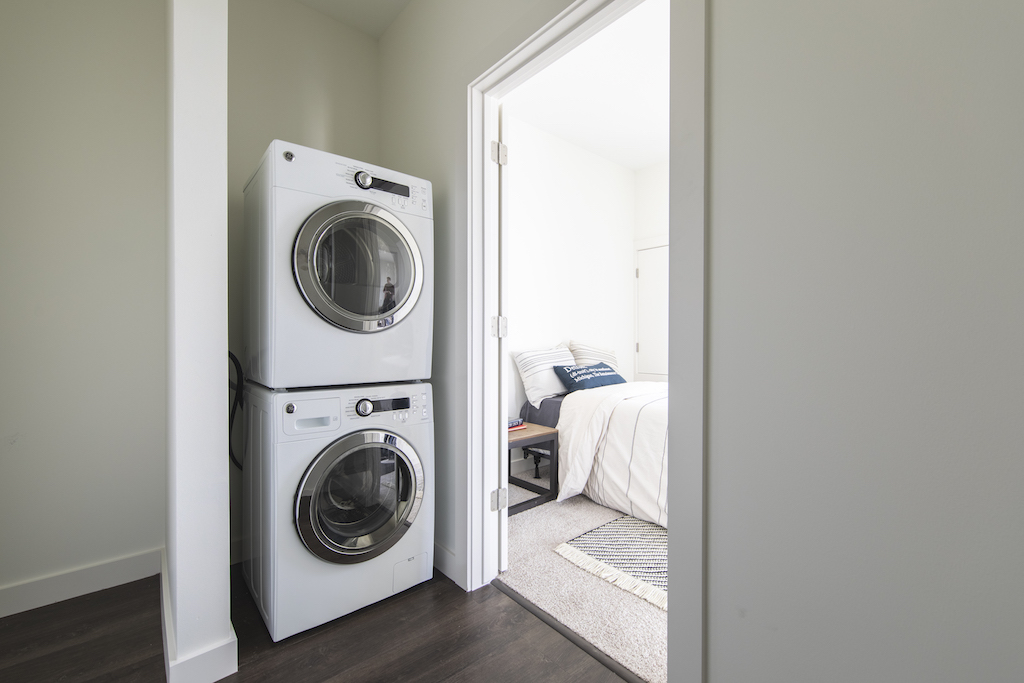 The complex is equipped with a fitness center, residential lounge with a large outdoor terrace, outdoor garden spaces, bike share, gated underground parking and high-speed internet.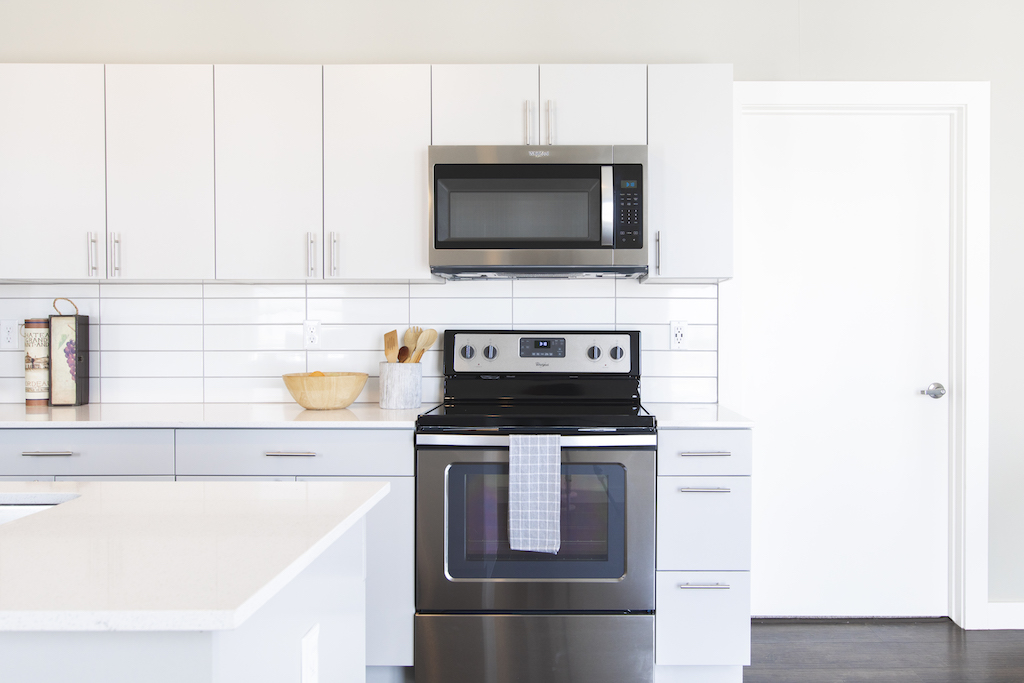 The Flats at 124 Alfred are part of City Modern, a community development that combines historic properties with modern design. City Modern is under development by Bedrock, who made a commitment to the City of Detroit that 20 percent of its residential portfolio would be dedicated to affordable housing units.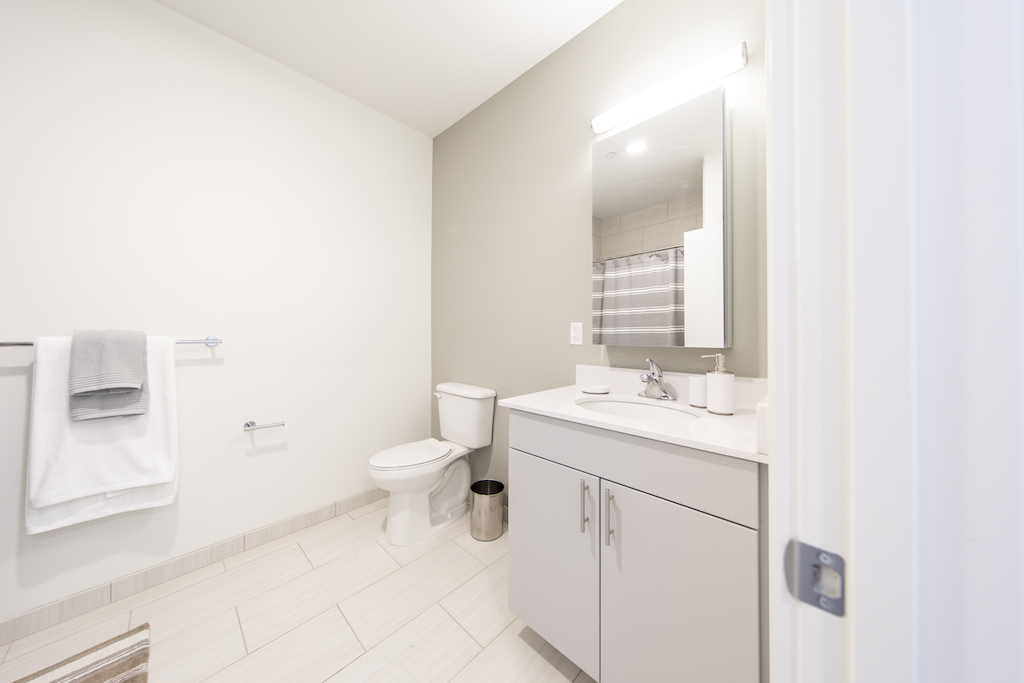 The development encompasses four existing Victorian mansions with 20 new buildings in the City Modern masterplan. When combined, these 24 buildings will result in five different building typologies - Townhomes, Carriage Homes, The Duplettes, Historic Homes, and the Flats - and create a total of 410 contemporary residential units, 283 which will be for-lease.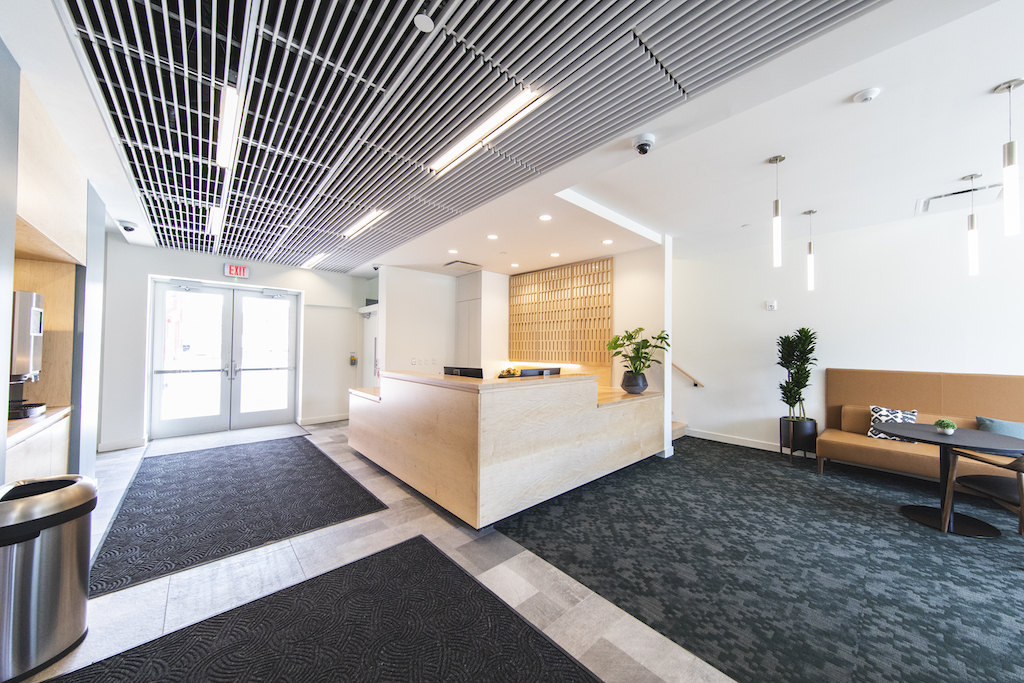 Photos courtesy of Bedrock. For leasing information, click here.